Posted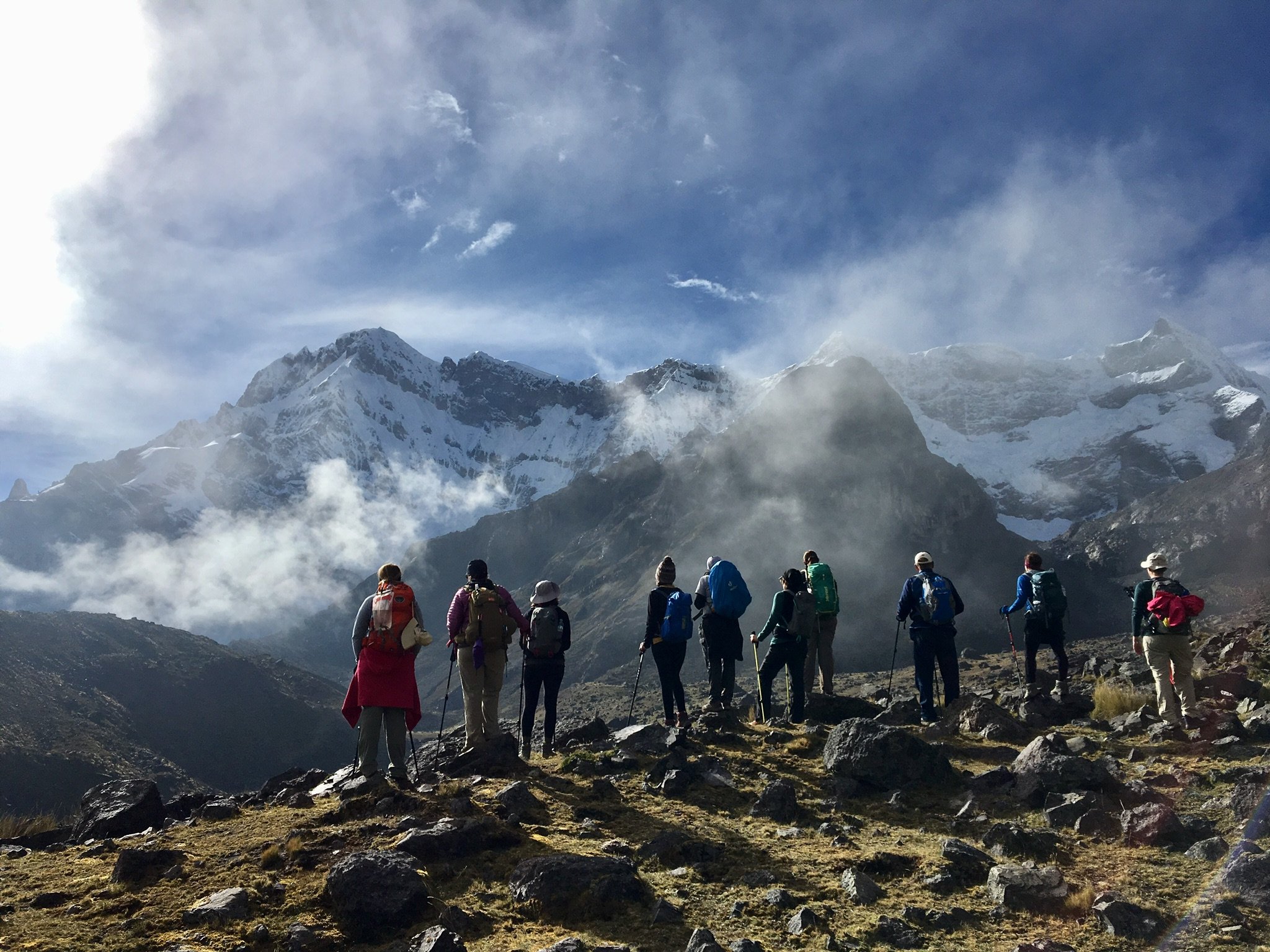 In less than two years, Michelle Deller's, MICHELLE DELLER'S '92 growing business venture has raised over $75,000 for charitable causes on three continents — and it's not even a non-profit.
Deller's unconventional travel company, Steep Adventures, combines adventure travel with charitable causes to give each excursion a mission and purpose. She hopes that travel can become more than just seeing sights, bringing about meaningful impact to causes around the world.
Hers is a unique model. Trip costs cover Steep Adventures' hard expenses, and fundraising is a separate goal that goes directly to non-profits selected specifically for their proximity or relation to the planned trip. Each participant sets up a fundraising page to collect donations, which are then passed directly to the non-profit, with the non-profit establishing the fundraising project and the dollar goal for each participant. It may sound daunting, but part of the fundraising appeal is that friends and family will be able to live the adventure vicariously through the participant.
Her first organized trip, in October of 2017, was a 61-mile trek through Peru partnered with Eastern Mennonite Missions supporting the PROMESA school in Cusco, Peru. Her nine clients were able to raise $58,142 through fundraising campaigns leading up to the trip.
Seven participants raised $17,923 in 2018 for an Annapurna Base Camp hike in Nepal to benefit ServeNow, which supported two educational and business centers in Kathmandu, Nepal: an afterschool center and a tailoring school for women.
In April 2020, Steep Adventures will adventure to the Patagonia region and the Los Glaciares National Park in Argentina, in hopes of raising $25,000 from donors for the American Foundation for Children with AIDS (AFCA). In September, travelers can hike through France, Italy, and Switzerland on the Tour du Mont Blanc, and Deller is working on future destinations including Tanzania, Zimbabwe, Thailand, Nepal, and North America. Deller sites physical discipline as an LM athlete (basketball and softball in HS) as having helped her learn to persevere through difficult physical challenges like summiting Mt. Kilimanjaro in 2014.
She paraphrases Theodore Roosevelt – "No one of significance has ever led a life of ease" – to encourage students today to embrace challenge for the character it will develop in them, and to do everything with integrity. For Steep Adventures, that means this business doesn't exist without making the world a better place.