Posted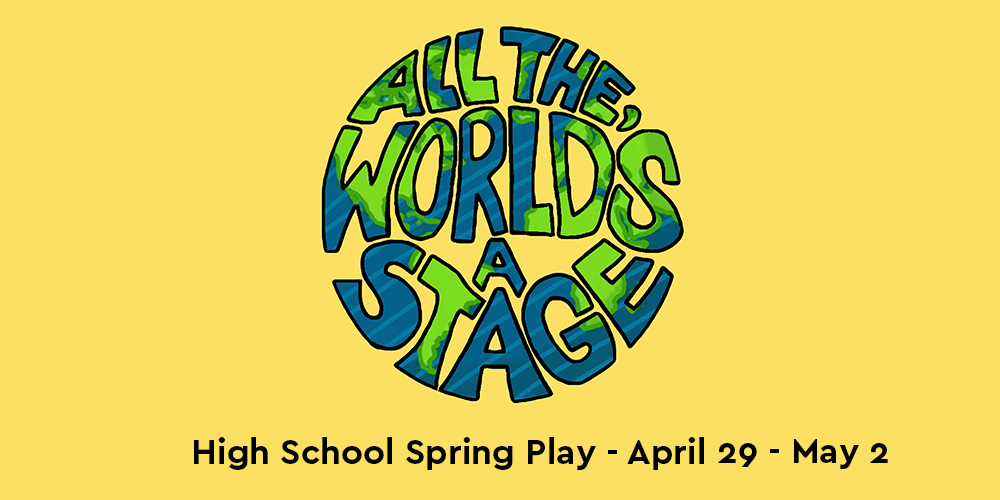 About the Play
Throughout the history of humankind, each community has communicated their values and social mores through the medium of folk tales, dances and songs. This spring, the Lancaster Mennonite HS Drama Department is producing "All the World's A Stage" that capitalizes on this rich tapestry culture left to us by our forerunners.  This collection of 6 folk tales from various corners of the globe – Italy, India, Spain, West Africa, Ireland and Arabia was originally written for and produced at University Park at Penn State, from 1994-1996.  The tales will be interspersed with songs and dances from various regions. Each tale was thoroughly researched to maintain authenticity.
Join Us Outdoors!
Are you tired of being stuck at home?  Do you need a night out? More important do your children need a night out?  Then why not give them a chance to take a tour of the world without needing to leave Lancaster!  Come on over to Lancaster Mennonite for a unique theatrical experience that is staged with warmth, humor, and is family friendly.
The Spring Show will be held outside on the porch of the Lancaster Mennonite HS dorm, Thursday-Saturday, April 29- May 1 at 7:00 pm and Sunday afternoon, May 2 at 3:00 pm.
Though there is no cost, tickets are required and, patrons are encouraged to give a generous donations to the Lancaster Mennonite drama departments.  Tickets may be reserved  at boxoffice@lancastemennonite.org  or by calling the box office, 717-740-2456