Posted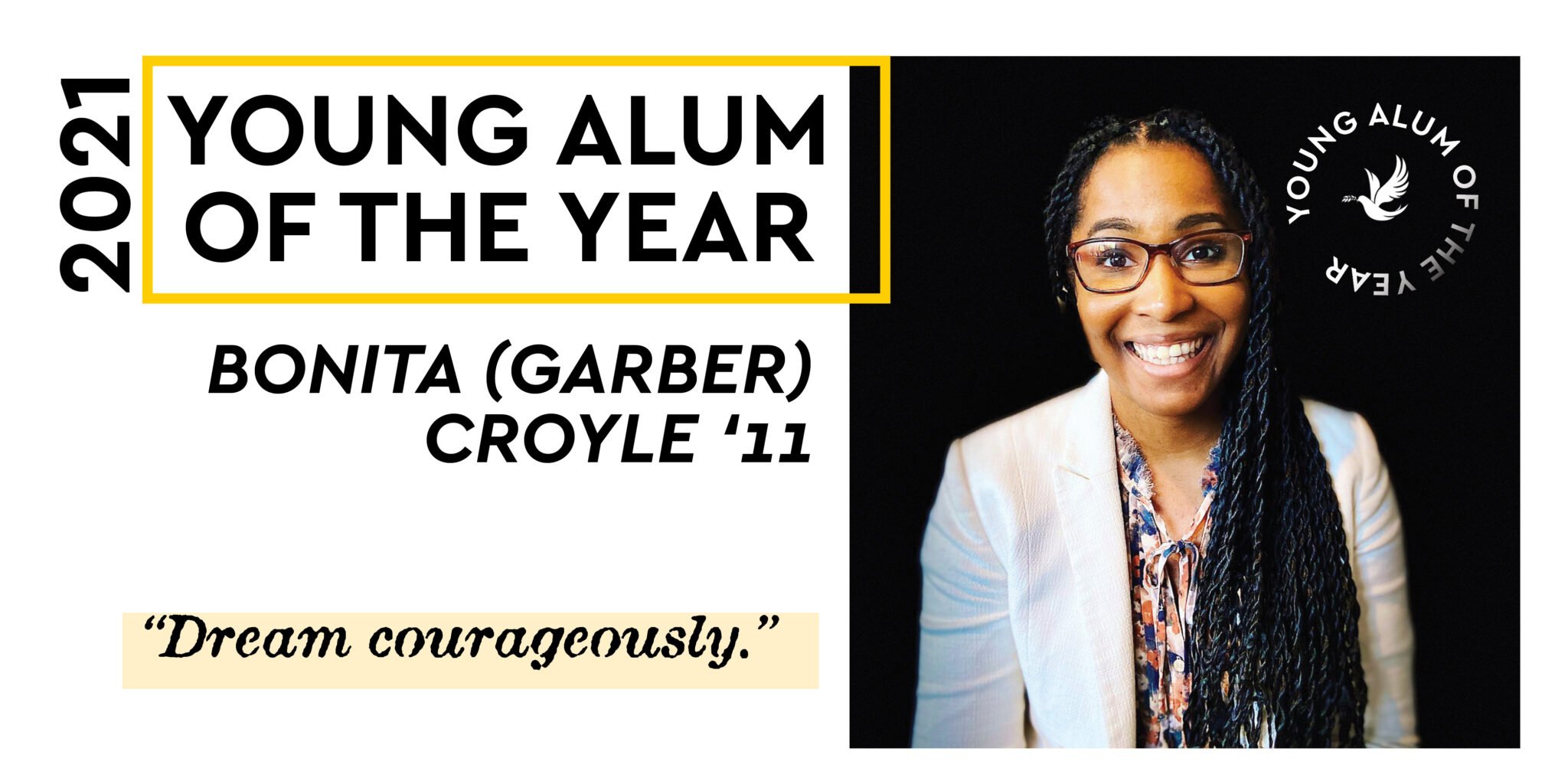 Recipient of the 2021-22 LM Young Alumna of the Year Award, BONITA (GARBER) CROYLE '11, is an antiracist educator and speaker, and the Founder of The Ebenezer Project, an organization that provides antiracism trainings and resources to Anabaptist organizations. Bonita earned her Associate Degree from Hesston College, and her Bachelor Degree from Millersville University. In addition, she also holds certificates in Language Justice, Diversity, Equity and Inclusion, and Human Rights. Bonita is also a board member for Mennonite Church USA Women in Leadership, and the Center for Art, Humor, and Soul. She is now living in Tucson, Arizona with her husband, Ian, where she continues to engage in a variety of intersectional antiracism work.
When reflecting on her journey to advocacy, Bonita notes that LM teachers had an early impact on her advocacy work. Bonita remembers fondly engaging in political debates in history class with Mrs. Sheri Wenger, having lively conversations in Mr. Brent Hartzler's Spanish class, and participating in deep discussion in Mr. Dean Sauder's Bible class. "Each of these teachers provided me with examples of what it looked like to engage with others from a place of love and respect. In my role as an antiracism educator, I need to engage with others not only with intercultural competence and humility, but also from a place that is deeply grounded in love and respect. And, I am deeply grateful to have experienced learning from teachers that modeled that."
Bonita encourages and invites the LM community to "dream courageously," and to remain open to the fact that God calls and equips each of us to engage in peacebuilding even when we might be afraid.
We'll be doing a celebration honoring her during the ExtraOrdinary Give & Gala Night in November.
Click below to view Bonita's inspiring speech she shared at the Gala this past November.