Posted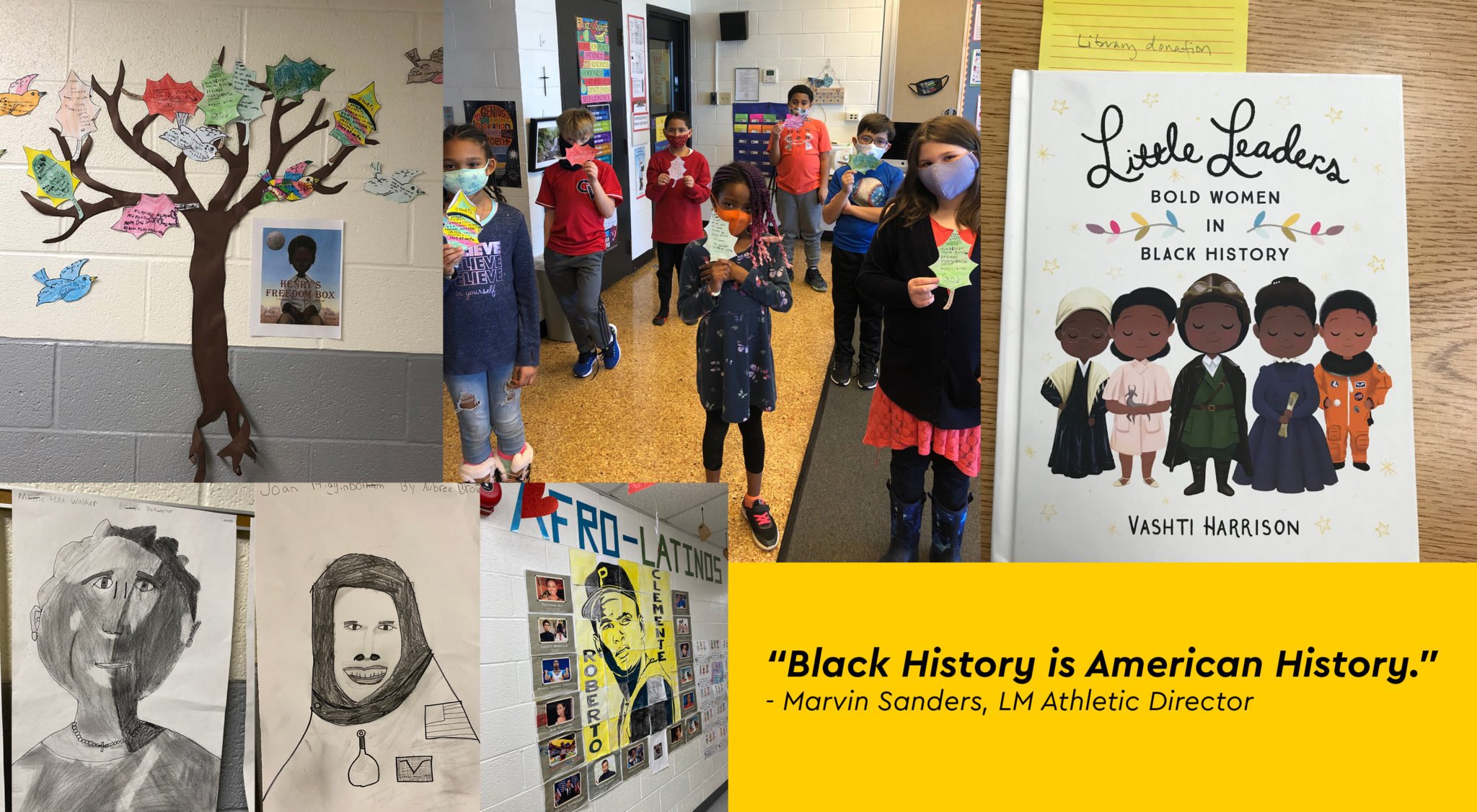 While we celebrated Black History month in February across our campuses, we also recognize that "Black History is American History" (as our Athletic Director, Marvin Sanders shared in chapel) and should not be limited to February. We continue to identify the narratives of history, current stories and examples we are sharing in each class (not just social studies) and how we can be intentional about sharing and amplifying BIPOC (Black, Indigenous and People of Color) and other stories and perspectives that have always been there, but not often shared. There is much work to be done and we are grateful for a community that recognizes this.
In February, our campuses,  from PreK through 12th grade celebrated Black History Month in various ways. Elementary and middle school students read books, wrote mini-biographies and hero reports, studied historic Black settlers in social studies, drew portraits in art class, explored stories of prominent Afro-Latinos  and continue to add diverse and anti-racist books to our school libraries.
In Middle School bible class at the Locust Grove campus students learned about the creation of Churches like the African Methodist Episcopal Church in Philadelphia in 1794 and watched portions of "The Black Church" with Louis Henry Gates and PBS. They also reflected on the Exodus story and how this story connected with enslaved African Americans.
Each day of February chapels at the high school, various Black leaders and contributors in U.S. and World History, in fashion, the arts and beyond were featured. Our high school chapel advisor, Jeremiah Denlinger shared that throughout the year we are continually striving to develop and share chapels addressing race and diversity. This spring he is hoping to have a student-led chapel modeling ways to continue the discussion of important issues relating to race.
Photos above of LM Black History month projects provided by Locust Grove and New Danville campuses.