Posted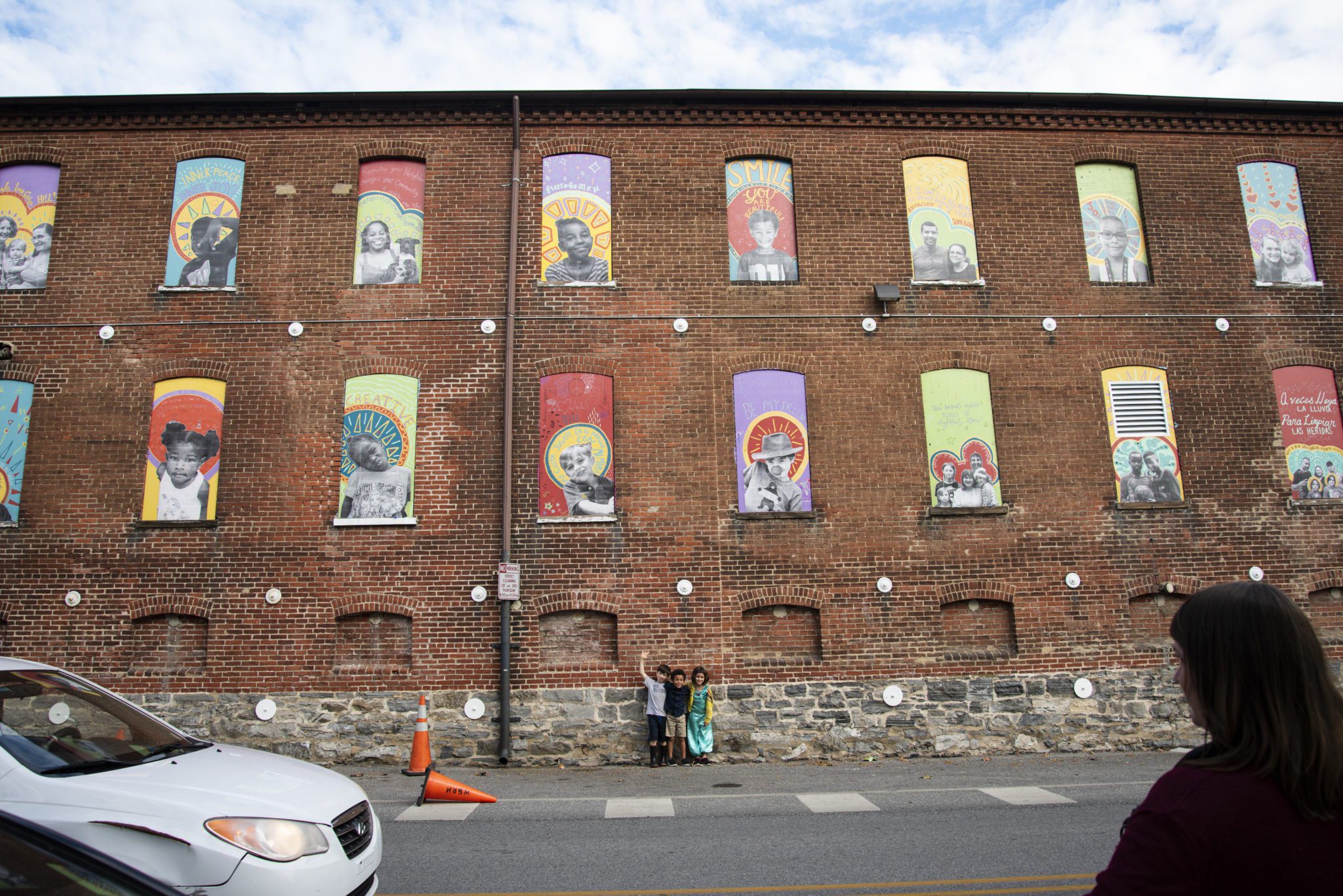 Community is Front and Center for Almanzar 09's Art
by Jake King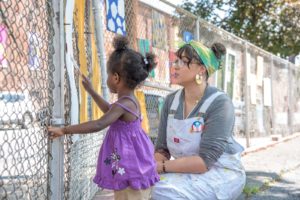 Among Americans for the Arts' top 50 public art projects in 2018, Lancaster is home to one. And the artist behind the project is a Lancaster Mennonite alumna.
Salina Almanzar '09 has made community-driven art both a passion and a career. She runs Art Pop, a Lancaster Public Art initiative that spawned the celebrated public arts project "This Neighborhood Is…" in southern Lancaster City. It's Almanzar's own adolescent stomping ground, and she'd always hoped to see a mural on this particular blank facade on the western wall of Water Street Mission.
The project emerged from a community engagement process around the restoration of Culliton Park, and Almanzar's involvement was a natural fit. "Being a social practice artist often means that I'm wearing many hats, so I'm not just an artist, but I'm also a problem solver — connecting folks with programs to fill needs — an educator, and a listener. My work spans from holding creative community meetings to painting murals."
Almanzar is also an adjunct professor of Arts Administration and Museum Leadership at Drexel University and a photography technician at Franklin & Marshall College. Both are her alma maters, for a master's degree in Arts Administration and a bachelor's degree in Studio Art and English Literature, respectively.
As the youngest person to be elected to the School District of Lancaster's school board, Almanzar is a strong proponent of the arts in education. "Having the arts available and embedded in [school] curriculum is crucial to developing critical thinkers equipped for today's world," she says. "The arts helped me learn to fail fast and fail many times. Productive failure is so important, and I think when we remove the arts we create a false narrative around failure that fosters a culture of anxiety and perfectionism…When we teach [failure] at a young age, we create an environment that
allows children to grow into and be comfortable with trying new and innovative ways to solve problems."
LM is where she incubated a passion for creativity and community projects, she says, and to this day her art and theater projects are highlights of her high school career. "I tried to take every art class I could while at Lancaster Mennonite, but the pivotal point for me was in my junior and senior year. I was taking ceramics, painting, and photography, and Mrs. Dale and Mrs. Ciaccia allowed me to spend my lunch period in the studios with them. It was my favorite time to just be alone for a while and make. Mr. Brubaker was a great teacher, and I think photography has always stuck
with me because he made the class fun and accessible."