Posted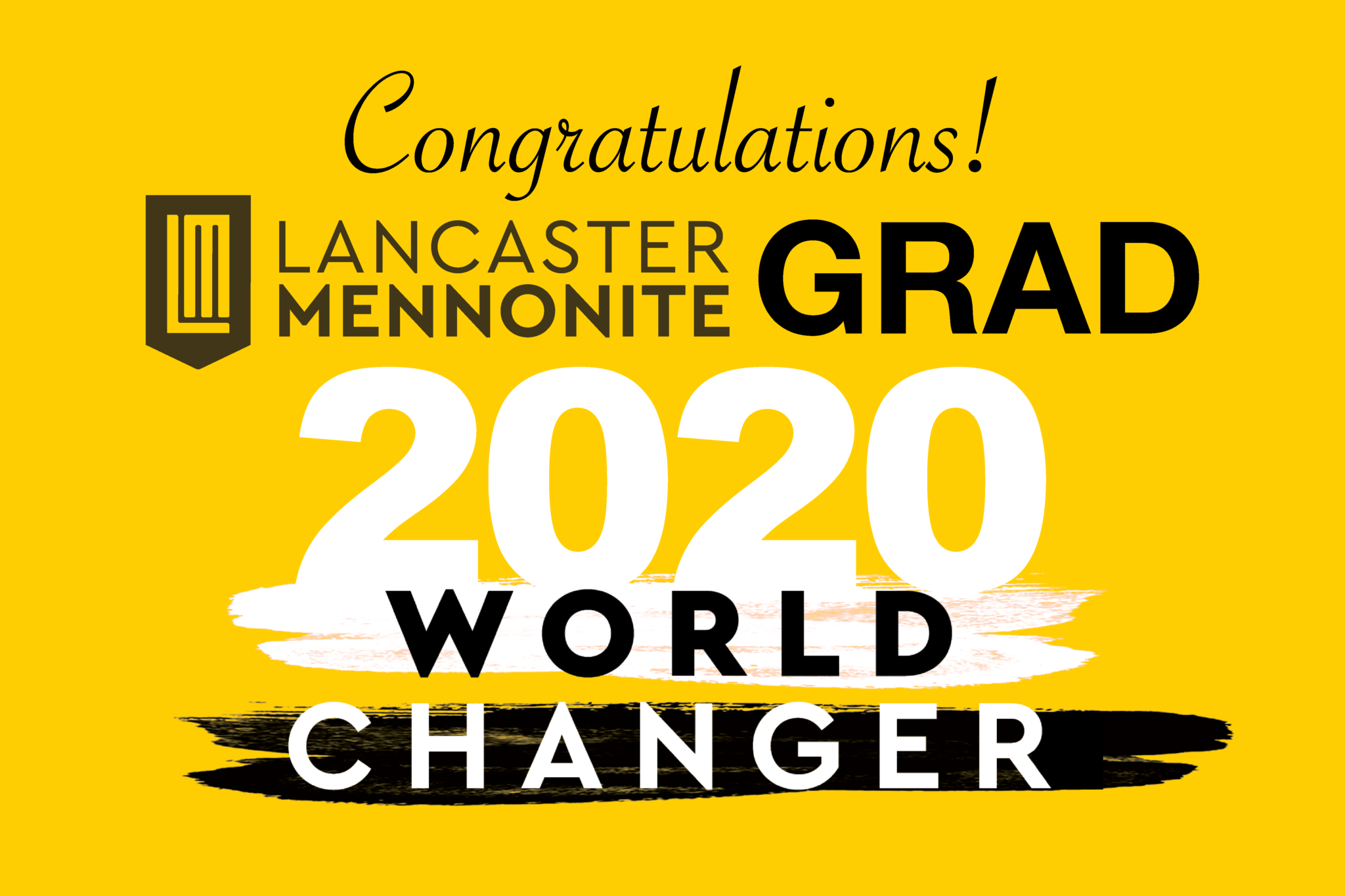 LMH Class of 2020 Graduates 137 Students
We are holding the Commencement Ceremony virtually on May 30 at 10am. We will livestream the service on LM's website with the traditional line-up of music, student scripture readers, graduates names read by LM faculty and staff, commencement speech, and prayer from LM community members.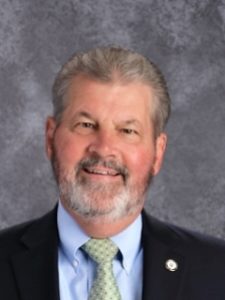 John H. Denlinger  LM Advancement Associate and Director of Church Relations, will deliver the commencement address, entitled "Set Apart by God".
John grew up on a dairy farm less than a mile from LM and is married to Debbie.  They have 3 LM Alumni adult children, Jeremiah (Kristine), Jonalyn (Jon), Julie (Tyler) and 6 grandchildren.  Three grandchildren are Pre School and three are current LG students.  John and Debbie attend Ridgeview Mennonite Church.
John is a graduate of Conestoga Valley HS, West Chester University, The Ohio State University, and Eastern Mennonite Seminary.  Prior to working at LM, John has served as Moderator of Atlantic Coast Conference of MC USA, Executive Director of Laurelville Mennonite Church Center, Pastor at Ridgeview and Mellinger Mennonite Church, Director of Athletics and Soccer Coach at Eastern Mennonite University, and taught and coached at Hempfield High School and Devereux Hall Manor HS.  John previously served on the LM Board for 15 years.
John loves God and the beautiful diversity of God's people, God's creation, including the beach, mountains, sports, music, working outside and riding motorcycle with his wife.
——-
The class motto was "Choose your dreams but always know the road that will lead you home" (Tim McGraw) and the class verse is "Yet, O Lord, you are our Father. We are the clay, you are the potter; we are all the work of your hand." (Isaiah 64:8).
The class of 2020 was led by Lauren Victoria Will, President; Frances Hurst Brubaker, Vice President; Olivia Lynn Coakley, Secretary and Gavin Lewis Baer, Treasurer.
——-
We are holding an event after the Commencement Ceremony on May 30th from 12-2pm, for students/families to drive through campus to receive their diploma in their caps and gowns and get professional photos taken. In addition to receiving their diplomas, students may get their photo taken by a professional photographer as part of a drive-through on campus.  Click button below for details.
OTHER GRADUATES OF THE LMH CLASS OF 2020
Biruk D. Abate
Daniel S. Adams
Elizabeth W. Adams
Jacob J. Adams
Timothy S. Adams
Salem A. Addisu
Emily J. Alderman
Eden Elizabeth Ali
Gavin Lewis Baer
Madison A. Bailey
Seth Bailey
Kobe Martin Beal
Abenezer Belamo
Jaron A. Bell Jr.
Leah Elisabeth Bowman
Graham Brubaker
Hunter C. Brubaker
Ian Matthew Buckwalter
Elias Joel Cabrera
Xinyu Chang
Qitong Chen
Matthew Joseph Churchill
Olivia Lynn Coakley
Kendra Leigh Coryell
Elizabeth Quinn Darby
Mia Pinghua Deibert
Reese Nolan Deibler
Kira Rose Denlinger
Koket Deyasa
Elaina Faith Dinse
Matthew A. Dorak
Mesa Andrew Dula
Esther Ekpo
Kyla Maire Enck Pierre-Louis
Emily G. Eshleman
Jayden R. Fernandez
Dominic France
Chiristian D. Gebeyaw
Dylan K. Gibble
Ethan Haas
Isaac Kaufman Harnish
Jokaimi Hernandez
Evan Hoover
Justin Z. Hoover
Justin Horst
Kariann S. Horst
Zachary William Hurrelbrinck
Alarie Grace Hurst
Anika L. Hurst
Cyleigh Hurst
Frances Hurst Brubaker
Riley J. Hurst Brubaker
Junguang Jia
Myles C. Jones
Tara Sang Kauffman
Mohammad Salah Khilo
Hyungjun Kim
NamSeo Kim
Seunghyun Kim
Younha Kim
Vanessa Wairimu Kinyanjui
Isabella N. Knudsen
Joanna Kreiser
Elizabeth A. Leaman
Zachary T. Lees
Jewel Noel Leiby
Zachary Lent
Yi Li
Yixuan Li
Zhenhao Li
Ziqi Li
Jeffrey T. Lile
Talitha J. Long
Nathan Charles Longenecker
Ana Martin
Chadman Robert Martin
Gabrielle Martin
Benjamin Kale Hochstedler Mast
Joseph Searls Mattes
Enjoli Soleil Mead
Xiangze Meng
Hannah Faith Millar
Tyler David Mongiovi
Rebecca Adele Monzon
Haoran Mou
Kara Jay Moyer
Ella Caroline Murray
Stephen J. Myers
Owen B. Nell
Levi Preston Nelson
Arianna Newlin
Eliza Georgia Noone
Toby James Palmer
SeungGi (Ricky) Park
Tam Phan
Sierra Phanara
Edgy N. Pierre
Leengee M. Pierre
Evan Pirrung
Grace D. Reinhart
Luis J. Rivera
Lauren Elizabeth Rossi
Kira Reilly Runner
Landon D. Rychener
Rebecca R. Sauder
Noah Craig Schnabel
Haneul Seo
Megan Grace Shirk
Emma G. Shreiner
Christian Shultz
Aidan M. Sommers
Alexis Bryn Stauffer
Caleb Stoltzfus
Sarah Stoltzfus
Jean Panida Suwanphiphat
Noah C. Swartzentruber
Kara Renee Sweigart
Olivia G. Taylor
Brynna K. Toms
Lorenzo Trevino
Quinlan Wesley Trompeter
Xinhuan Wang
Zeliang Wang
Joshua Mark Watson
Christian W. Whitney
Lauren Victoria Will
Theodore Dietrich Wolfe
Haolun Wu
Tingting Wu
Tian Xie
Jianing (Nicole) Xue
Samuel Yu
Zhe Yuan
Yanyuan Zhang
Zifan Zhou
Jingyi Zhu
Mikaela R. Zimmerman