Posted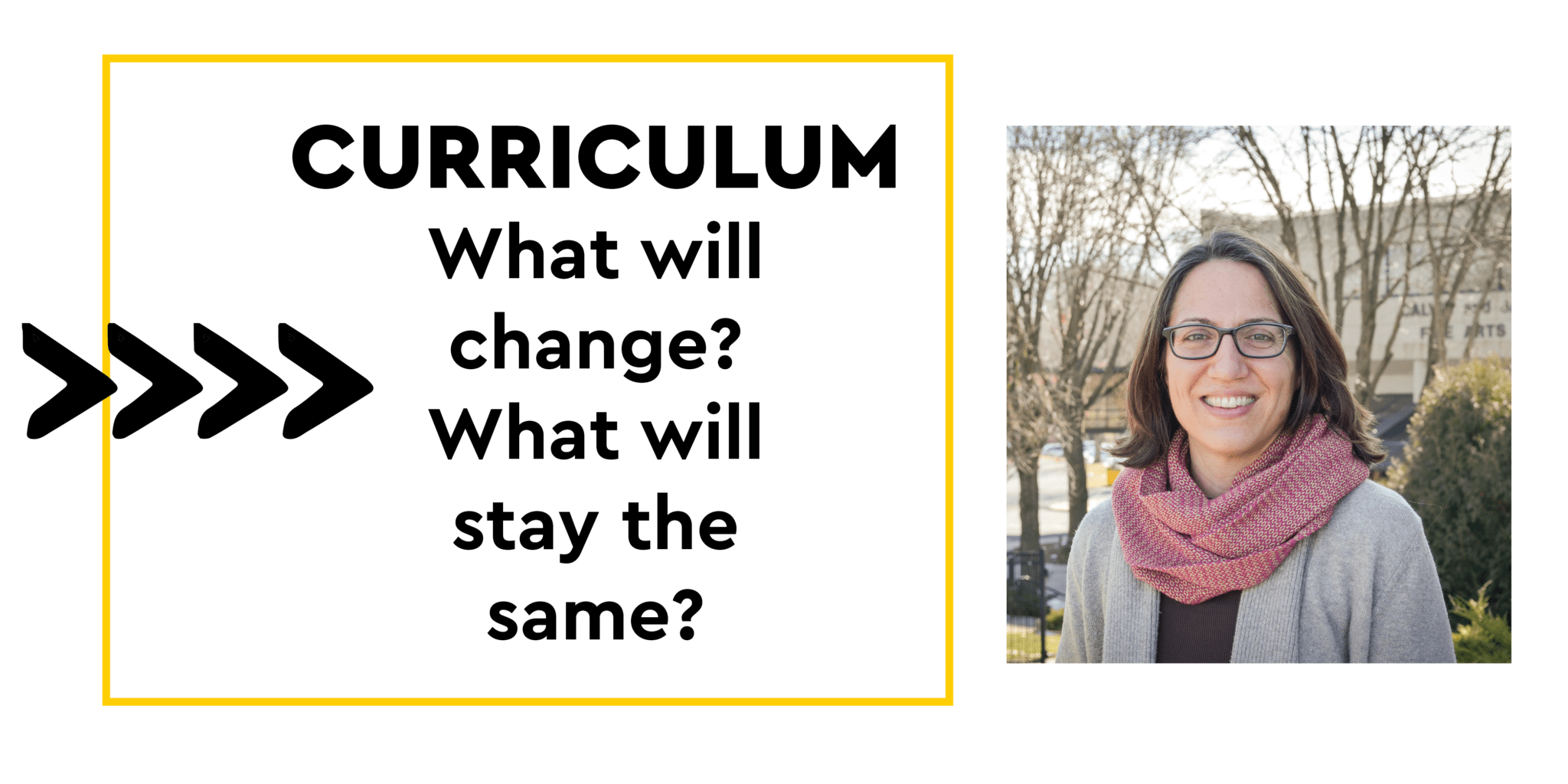 -By Jenn Esbenshade, Curriculum and Spanish Immersion Director
KEY CURRICULUM
In the process of moving toward unification, we have heard from parent surveys, listening sessions, teacher input and the work of the Program Taskforce that there are definite priorities for our curriculum focus. LM has identified faith integration, fine arts, STEAM (science, technology, engineering, art and math), world languages, and outdoor education as top priorities for curriculum.
Both our art and music departments are working to create a unified PreK-12 program that fosters a love of the arts as a vital part of our education.
STEAM courses have been added to the high school while Makerspace is being incorporated into both the social studies and science curriculum in elementary. Middle schoolers will have a heavy focus on design thinking and problem solving.
Students in grade 6 will have the opportunity to explore global cultures and get a taste of Spanish and German while 7th and 8th graders will have a world language added into their schedule, allowing them to reach higher levels of language learning in high school.
All students will have more opportunities to take advantage of our 95-acre campus to connect the outdoors with their learning. There is excitement around connecting our greenhouse with new garden plots and creating unique areas for classrooms outside.
In every aspect, LM remains committed to infusing our faith into all that we do. Teachers are refocusing their curriculum to more visibly incorporate our core values into their instruction and activities so that every subject area points to our mission.
REIMAGINING MIDDLE SCHOOL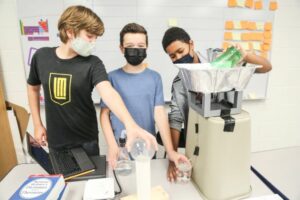 Teachers from both the Locust Grove and Lancaster campuses have been working to develop an exciting new curriculum that takes the best from each current middle school program and creates something new for the coming year.
While 5th grade will be housed with the middle school program, these classes will remain self-contained. The core curriculum is a continuation of elementary programming with a focus on foundational skills to prepare for the transition to middle school.
The program for 6th grade is driven by two overarching semester themes. Students change classes to not only have content-specific instruction, but also to learn a variety of skills to prepare them for collaboration, communication, critical thinking, and creativity. The year culminates in an interdisciplinary project that celebrates their learning.
The 7th and 8th grade experience is framed around a driving question, creating a focused theme each quarter. Each content area class has instruction that fits into that overarching theme and promotes project-based learning in that discipline. The quarter culminates with an interdisciplinary project focused on answering that driving question, which allows for student choice in presenting their learning.
Middle school instruction is rich in project-based learning and design thinking courses. Students have the opportunity to study world languages and incorporate outdoor education and service learning into their courses.
12 YEARS OF SPANISH IMMERSION AT LM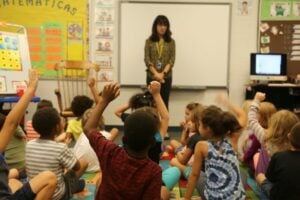 It is hard to believe that the first class of Spanish Immersion (SI) students will be graduating in 2023! Even as we enter the 12th year of our program, we continue to learn and grow.
The elementary program is working to update and refine their language program to more closely align with the new Language Arts program adopted by the English classes while still holding immersion distinctives. The middle school maintenance phase of SI will remain as a social studies and language course in the new middle school program.
The options for our High School immersion students are expanding. Immersion students in 9th and 10th grade can take AP Spanish Language and Culture for two consecutive years. One year focuses on the history and culture of South America while the other year focuses on Mexico, Central America, and the Caribbean. Students can take the AP test after either year. AP Spanish Literature and Culture will be offered every other year so students can take this course either their 11th or 12th grade year. Immersion students can also serve as peer tutors in Spanish courses and participate in service learning opportunities that require their use of Spanish.
View the full story in our Spring '22 edition of Bridges, page 14.