Posted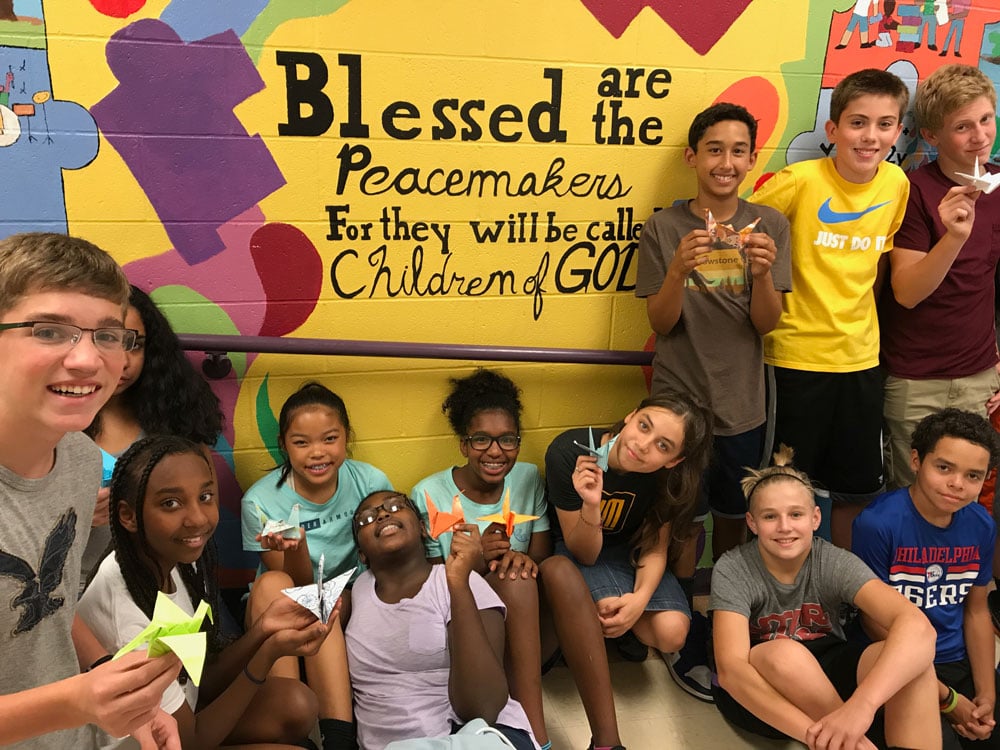 Students Celebrate International Day of Peace
On the International Day of Peace (Thursday, September 21), LMMS students practiced peace-in-action, festooning the hallways with positive post-it notes, listening to and sharing stories of peacemaking throughout history, and folding paper cranes as a symbol of peace. Origami cranes became a symbol of peace through the story of WWII atomic bomb survivor Sadako Sasaki, a Japanese girl who tried to fold a thousand paper cranes to be granted one wish—to survive the effects of radiation. She was only able to fold 644 before she died. Classmates created 356 more cranes so that she was buried surrounded by 1,000 cranes. Her story has inspired people all over the world to fold and display origami cranes as a symbol of peace.
In preparation for International Day of Peace Locust Grove Campus middle school students spent chapel time reflecting on a prayer for peace and then made a flags with their prayers for the world. The flags were then hung outside in front of the school..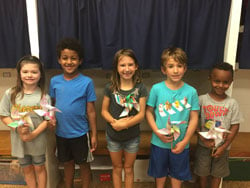 New Danville Campus  first graders celebrated International Day of Peace by creating Pinwheels for Peace. Students drew pictures of ways to show peace to those around them and to the world. Their pictures were then transformed into pinwheels. Pinwheels for Peace is a worldwide art installation project that promotes peace and nonviolence.