Posted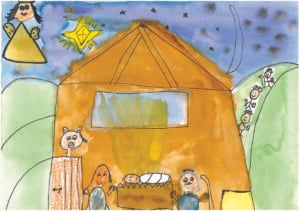 We wish you warm greetings and peace this Christmas season as we celebrate Christ's birth!
Peace, Peace, Peace on earth and goodwill to all." These are the words our middle school choir sang this month as we gathered to celebrate the coming of Christ. The song's Christmas themes of peace, joy and love are evident at Lancaster Mennonite School.
As the Christmas festivities continue, we are reminded of who Christ is and that He came to bring redemption through peace, joy and love embodied. Let us all sing together of Peace, Peace, Peace on earth!
So many people in our Lancaster Mennonite Community have generously supported our school and students this year, and we are so grateful for each of you.  Thank You!
Will you partner with us in spreading peace, joy and love to our community by helping to make Christ-centered, world changing education accessible to more LM students? In addition to cash donations, there are many ways to give meaningful gifts that may also benefit you:
Family gifts are a special way to join with others to share Christ's peace and love.
Give an appreciated asset to maximize your giving potential while reducing capital gains tax.
Qualified charitable distributions from an IRA account can reduce your taxable income.
Planned gifts through a will or estate gift leave a long term impact.
Thank you for continuing to invest in the formation of our students in the peace, joy and love of Jesus as we seek to change the world one student at a time.  Donate by December 31 to have your gift count for 2022. 
May you experience Christ's holistic peace for your heart and life, even amidst the tempests of fear, helplessness, and hopelessness. For we celebrate the coming of our Christ who stilled the storm on the sea of Galilee with only the words, "Peace! Be Still!" Praise be to the Prince of Peace.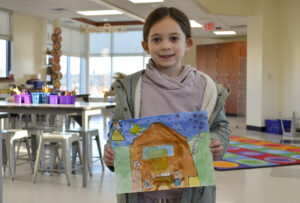 FEATURED STUDENT ARTIST
"Art is my favorite! I especially love drawing people. In this picture I wanted to paint the star shining  bright over baby Jesus, a horse in the stable, and wise men bringing Him gifts. My favorite part of this painting is the baby Jesus in the manger, it just looks so realistic."
– Isla Kellett, 3rd Grader
Mixed Media Artist
And He will be called
Wonder
ful
Counselor, Mighty God,
Everlasting Father, Prince of Peace.
Isaiah 9:6b