Posted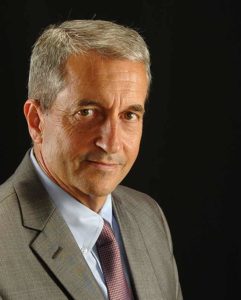 Dr. Chester "Bernie" Good '75 is an internationally-recognized leader in drug safety. As a drug safety expert, Good serves on the Food and Drug Administration's Drug Oversight Board. He chairs the advisory panel that oversees pharmacy benefits for the Veterans Administration nationally ($5 billion budget), and he is also the co-director of the VA Center for Medication Safety.
"I believe that my years at LMH were quite formative in my faith development, my development as a young man, and as a Christian," Good said. "I developed friendships which continue to this day, and I grew as a person."
After graduating from LMH, Good pursued a B.S. in Biochemistry from the University of Maryland, obtained an M.D. from George Washington University and then did specialized study in epidemiology at the University of Pittsburgh where he is now a professor of medicine and pharmacy.
About 15 years ago, Good helped establish and build a medical clinic in Honduras to provide health care, dental care and pharmaceutical care for a large rural population that had very little in the way of health care prior to his coming to their community. Each year, he takes Pitt medicine and pharmacy students with him to work at the Honduras clinic and counts this as one of his most rewarding activities.
Good also enjoys hearing back from former medical students. "I take pride when they have done well, because I think that I have had a small part of that success," Good says, "and hopefully LM will feel that it has a part in the success of its many students that it influenced over the years, one of which was me."
Good and his wife are active members of Pittsburgh Mennonite Church.