Posted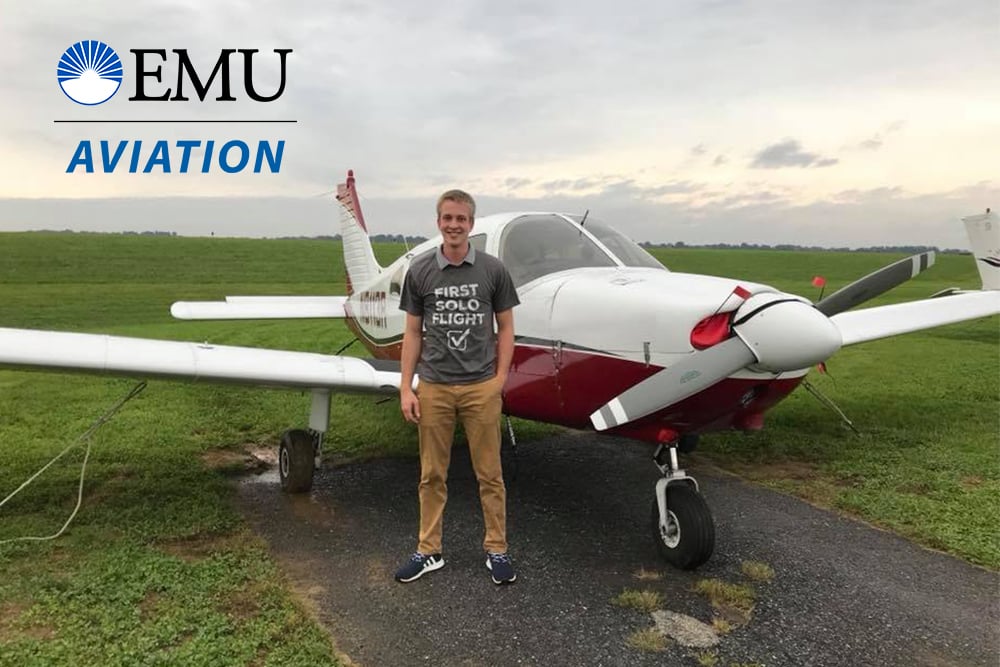 Ethan Sommers, LM class of 2019, was recently featured in a WGAL news broadcast covering EMU Lancaster's Leadership and Organizational Management – Aviation program. WGAL News 8 On Your Side education reporter Anne Shannon walks us through the program, and why students at EMU Lancaster see it as a way to have their futures take off.
Sommers is now a Sophomore in the program, but last year as a Freshman he was the program's first pilot-student to complete a solo flight – see the full story.
Photo Courtesy of Aero-Tech Services, Inc.