Posted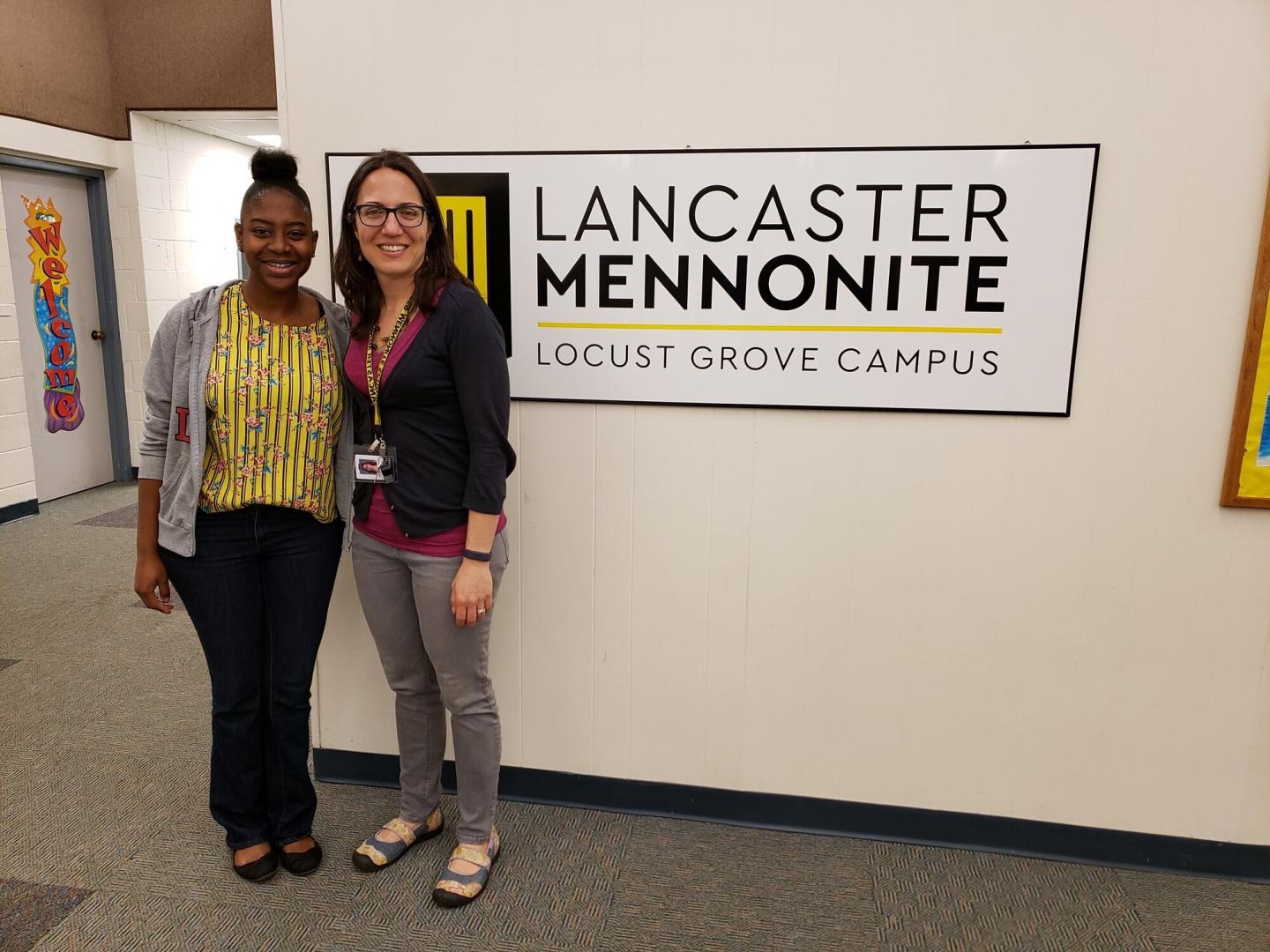 Story and photos by Diana Williams, Mennonite Central Committee (MCC) Staff
"Are you coming back?" a first grader yells from down the hall. Carol smiles and quickly says, "Yes…," as I whisk her away for a quick photo shoot. Together we stroll down the elementary hallway decorated with colorful and spring-inspired Spanish bulletin boards that Carol helped to make and we meet teachers and school administrators. Each person states that Carol is quite a blessing to the Locust Grove Campus of Lancaster Mennonite. They are going to miss her as the school year is quickly ending. And from the looks of awe and appreciation the students give her, I can tell the same is true for them.
"Having Carol at Locust Grove has been a tremendous blessing to both our Spanish Immersion Program and our traditional English classes," states Jenn Esbenshade, Spanish Immersion Director and member of the MCC East Coast board representing Atlantic Coast Conference of Mennonite Church USA. "When students see Carol in the hallway, they cannot wait to give her a hug. She is so warm and receptive to students. She always has a smile and a positive attitude."
Carol Eugenia Miranda Ramires, 22, is an International Volunteer Exchange Program (IVEP)participant through Mennonite Central Committee (MCC), otherwise known as an IVEPer, from Honduras. IVEP is a year-long volunteer work and cross-cultural exchange opportunity that gives Christian young adults from countries outside Canada and the U.S. a way to use their skills and engage in service. They volunteer in a wide variety of positions in schools, thrift shops, retirement communities, advocacy initiatives and more. Living with a host family, IVEPers make new friends, gain work skills and have new experiences.
When asked why Carol wanted to become an IVEPer, she responds, "I have seen how some [of my] friends from my home church worked with MCC. By listening to their experiences, I [was] interested to be part of this amazing group. I [also] wanted to serve God and experience Him in other ways." Her family has also hosted MCC SALT (Serving and Learning Together)participants in the past in their home in Honduras. SALT is a unique year-long cross-cultural immersion experience for Christian young adults from the U.S. and Canada, a parallel program to IVEP.
Serving as a teaching assistant for the Spanish Immersion Program at Lancaster Mennonite's Locust Grove Campus in Lancaster, Pa., Carol works with kindergarten to fifth graders helping the program's students with reading and writing. She is quite an asset to the teachers because she is able to assist students one-on-one to help them improve their reading and writing in Spanish. Carol also helps in some English classes to further strengthen students' reading while improving her own English skills.
"Carol has worked to define her role using her own gifts and abilities and to also expand her placement to include further responsibilities," states Jenn, who also serves as Carol's supervisor. "Her ability to smoothly transition from the Spanish classes to the English classes shows her tremendous ability in English. She requested more time to work within the English classes and has enjoyed working with lower elementary in phonics skills. This desire to expand her work responsibilities also has shown her growth as she again has taken initiative to continue to learn. Carol is always eager to learn more about teaching English and how she can take the knowledge she has learned home with her."
Being in a school setting isn't anything new for Carol. She remembers watching her father, sister and cousins work on school lesson plans when she was a child and she'd even help her father grade assessments. "Carol was born in a home where her older sister and I are teachers. That is where her interest came from," states her father, Roberto Mariano Miranda Velasquez, who serves as a school administrator at Escuela Bilingüe Evangelica Menonita. "She graduated as a primary school teacher and later she entered the National Pedagogical University in La Ceiba (Honduras) where she studied English as a Second Language (ESL) as her major."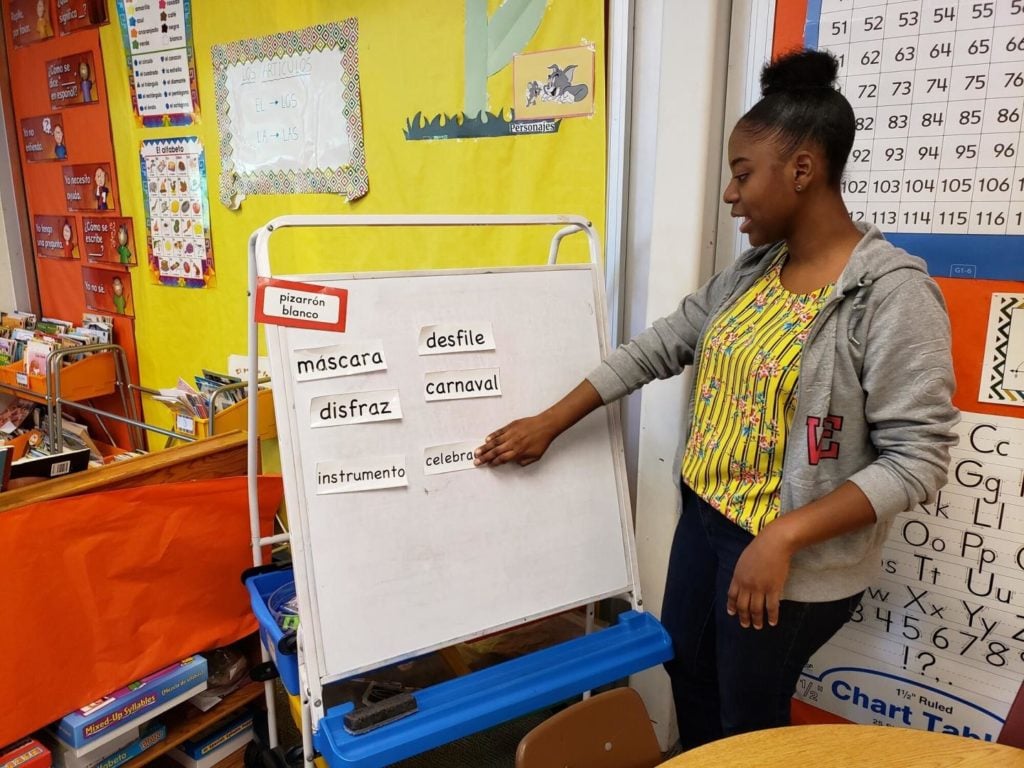 Carol notes several differences between schools in Honduras and Lancaster Mennonite. "In Honduras, private and public schools wear uniforms and kids only go to school a half day from 7 a.m. to 12 p.m. and some of them go from 12 to 5 p.m.," she says. Some differences also include the number of subjects and grades taught in one schoolroom and the technology available. "Back in Honduras we have a classroom where everybody goes and receives classes and some of the kids share computers sometimes because there are not enough for everyone."
One of the goals of the IVEP program is 'to explore and develop skills while cultivating an increased sense of vocation through serving alongside a local partner organization.' Carol says, "I don't know where to start with all the things I have learned. I just want to go back and share everything I learned here." Some of the things she hopes to take back are how to make tests more fun and creative and how to better help children with learning disabilities. She's also learned a lot about teamwork.
"It's a blessing and a very special experience for us as Carol's parents because this experience will serve her in her professional life here in Honduras," states Carol's father, Roberto. "She has learned a lot. Each day she shares with me her new experiences… We are awaiting her return so that she can be the one who implements them."
Jenn has witnessed Carol's development over the past year. "Carol has really grown in her confidence and initiative. She does not need to be told what to do but rather recognizes the needs of the teacher or the students and steps right in. She quickly learned American culture and adapted to educational differences, making her involvement more effective and relevant."
The IVEP program would not be possible without the support of partners. Each year, businesses, churches and other organizations offer volunteer opportunities for international young adults. IVEPers coming from around the world bring unique educational backgrounds and experiences in fields such as education, architecture, ministry and computer science.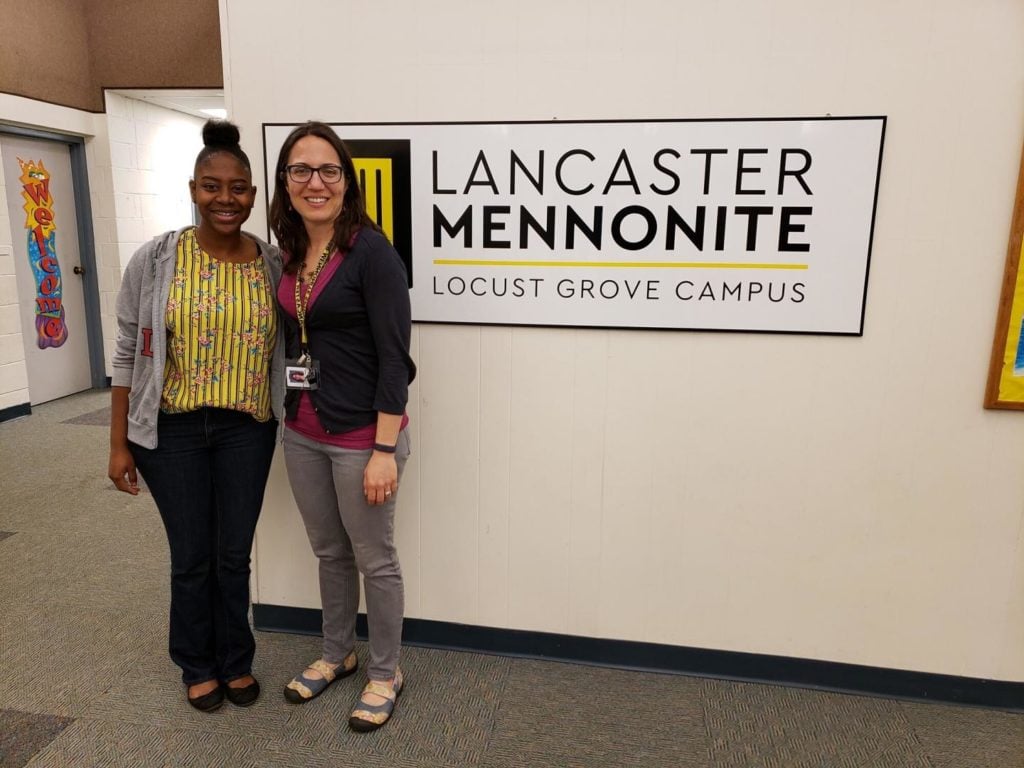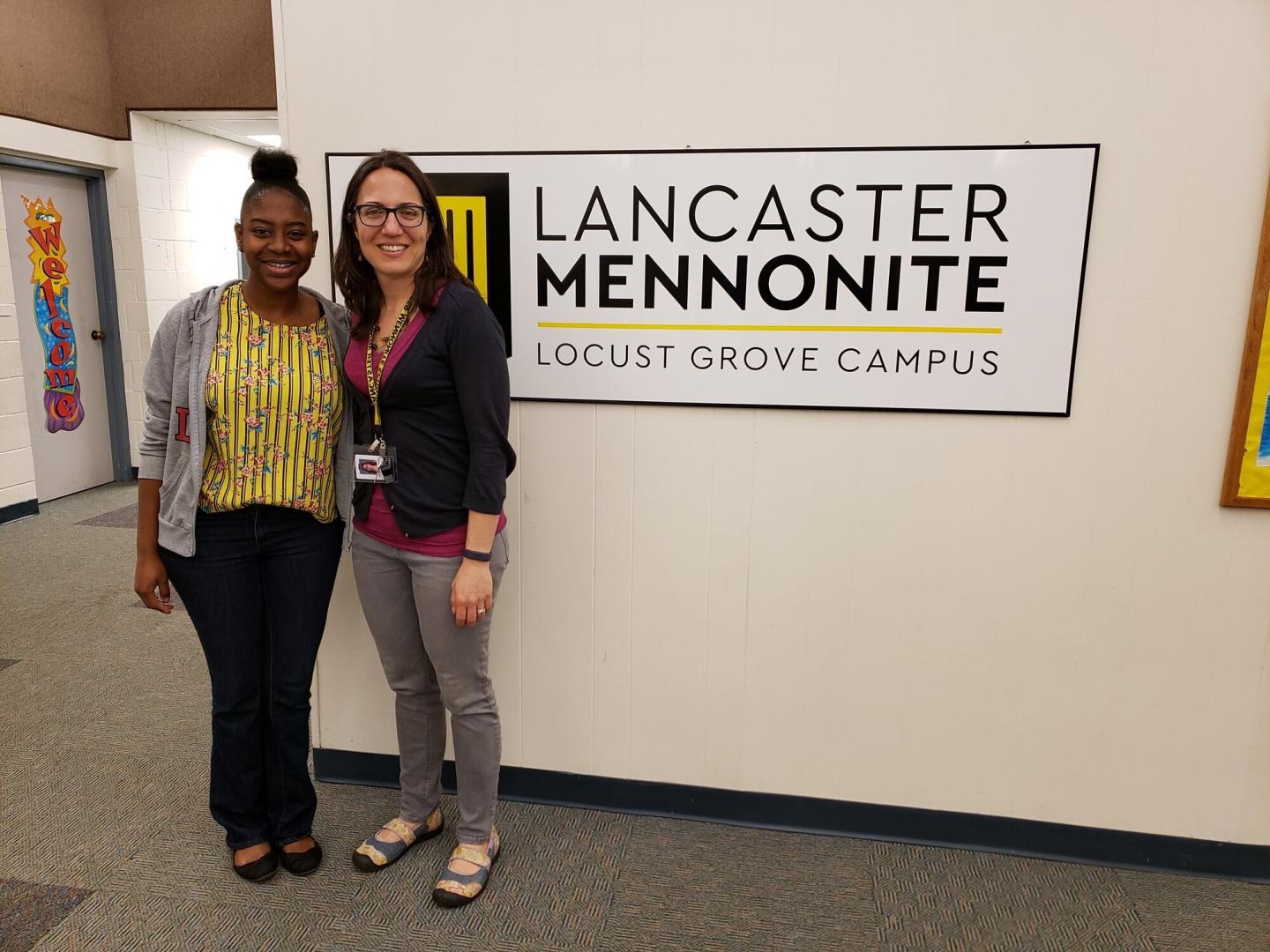 "My advice is to take the leap to partner with MCC," states Jenn. "We [Locust Grove Campus of Lancaster Mennonite] began our partnership six years ago and have been amazed by the way we continue to experience God's hand in providing exactly what we need for each year and each class. Our student body has been greatly enriched by the presence of IVEPers from other cultures and communities. We as faculty get to have the experience of learning from the IVEPer while also helping the IVEPer grow as a professional. Our school is a better place because of having an IVEPer."
Carol states, "I really want to thank the school for giving me as an IVEPer the opportunity to grow professionally. My supervisor, Jenn Esbenshade, is really nice and she is always there to help me with any doubt I had… she was there making sure everything was going well with me. I will miss each kid and all the fun activities in this school."
Partnering with the IVEP program isn't always easy as participants adjust to a new language, culture and workplace. But the investment is well worth it. "The benefits to our school are almost too many to count," states Jenn. "It's wonderful to have a person from another country broaden our understanding of other cultures from around the world!"
For more information on partnering with the IVEP program, visit mcc.org/IVEP or email IVEP@mcc.org.
Story originally published by MCC: https://mcc.org/stories/i-just-want-go-back-share-everything-i-learned-here