Posted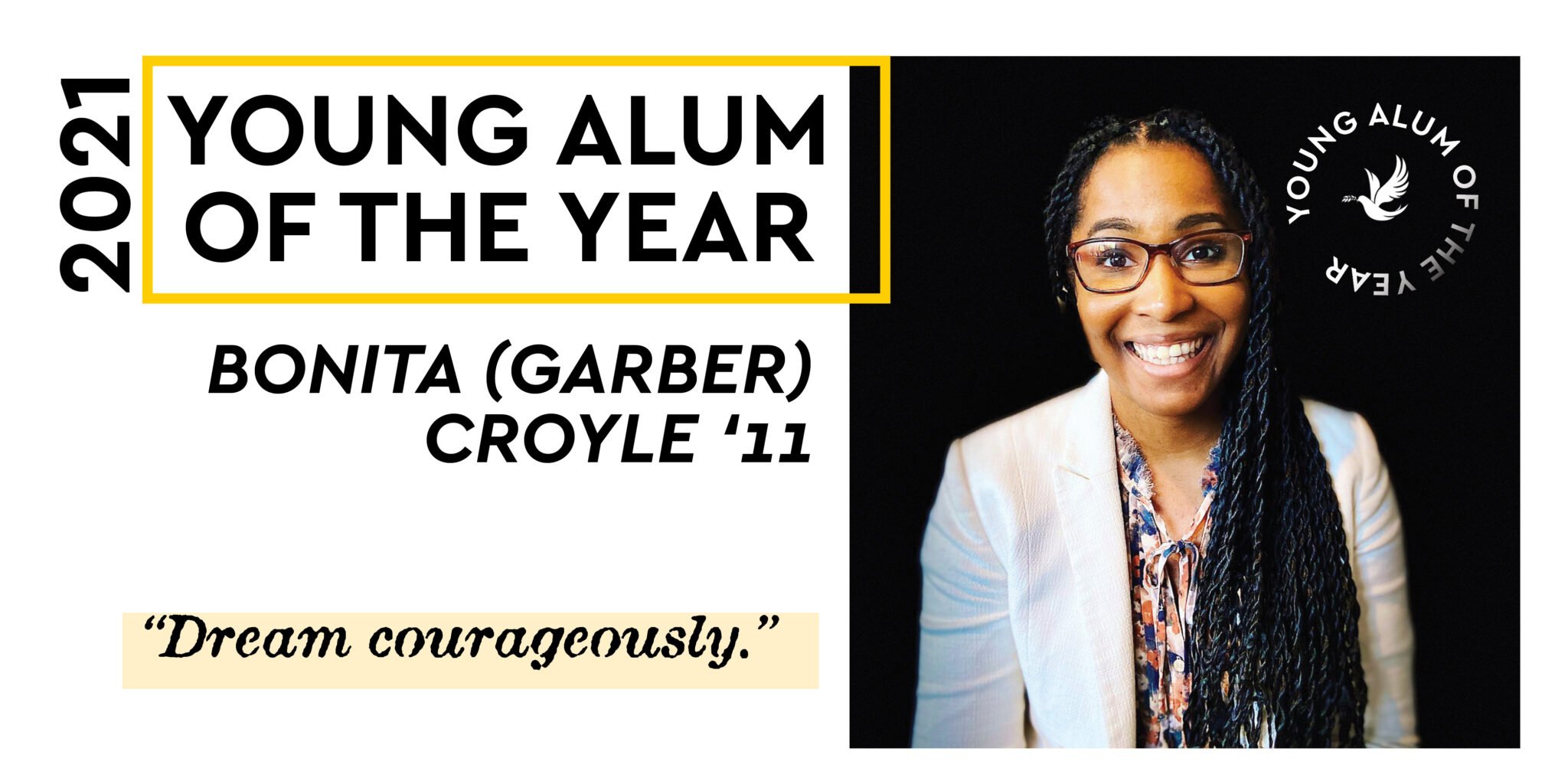 We were honored to have Bonita (Garber) Croyle '11, Recipient of the 2021-22 LM Young Alumna of the Year Award, share with us in person at the 2021 World Changer Gala at our Lancaster campus on November, 19, 2021.
We share an excerpt of her inspiring speech below: 
"As I reflected upon my time at Lancaster Mennonite School in preparation for tonight's remarks, I was deeply humbled and felt deep gratitude as I remembered how many teachers patiently and lovingly challenged me to pursue my passions, to develop a global mindset, to engage with diverse perspectives, and to think critically about peacemaking, God, and what it could look like to live in loving relationship with one another.  
My teachers could see something rising within 14, 15, 16, 17, and 18-year-old me that I couldn't even quite identify yet: a deep curiosity about community and movement capacity building, a love of people, and an intense commitment towards justice, and many worked to foster that spirit within me. 
And that fostering is deeply aligned with LM's vision. As many of you perhaps are familiar, Lancaster Mennonite's vision statement includes the phrase: "through local and global connections in a Christ-centered community, lives will be transformed and our world changed."
Lives transformed. Our world changed. 
This is a bold and radical dream. And yet these words are ones that I take seriously. And, I have internalized them and I utilize them as I dare to step into what I believe has been God's holy calling on my life. 
To love one another. Love the Lord Your God. Love your neighbor as yourself. "
Bonita is an antiracist educator and speaker, and the Founder of The Ebenezer Project, an organization that provides antiracism training and resources to Anabaptist organizations. Bonita earned her Associate Degree from Hesston College, and her Bachelor Degree from Millersville University. In addition, she also holds certificates in Language Justice, Diversity, Equity and Inclusion, and Human Rights. Bonita is also a board member for Mennonite Church USA Women in Leadership, and the Center for Art, Humor, and Soul. She is now living in Tucson, Arizona with her husband, Ian, where she continues to engage in a variety of intersectional antiracism work.
To learn more about our Young Alum of the Year, please read her story that was featured in Bridges Fall 2021.