Posted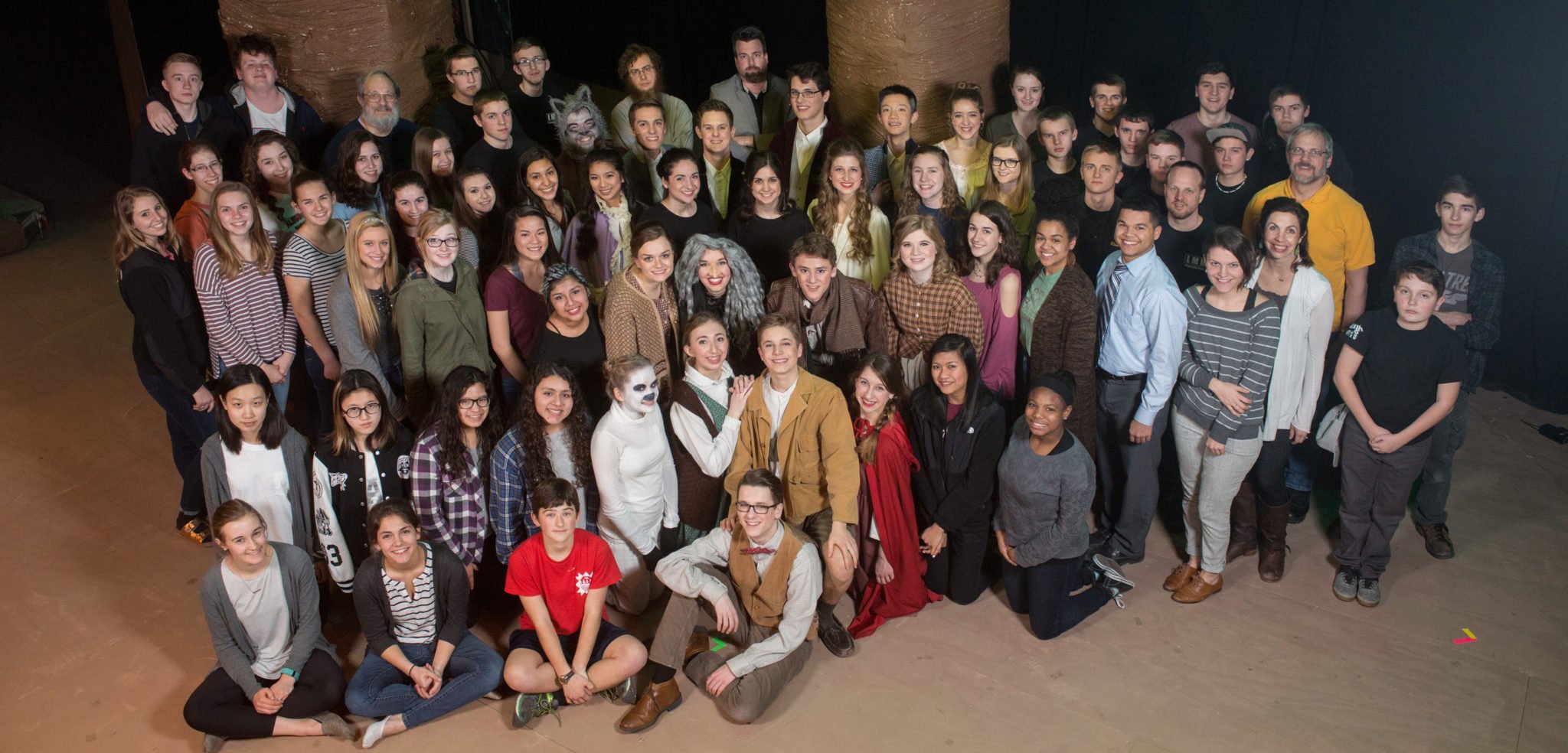 Spring 2017 Production
Into the Woods is a musical with music and lyrics by Stephen Sondheim and book by James Lapine. The musical intertwines the plots of several Brothers Grimm and Charles Perrault fairy tales, exploring the consequences of the characters' wishes and quests. The main characters are taken from "Little Red Riding Hood", "Jack and the Beanstalk", "Rapunzel", and "Cinderella", as well as several others. The musical is tied together by a story involving a childless baker and his wife and their quest to begin a family (the original beginning of The Grimm Brothers' "Rapunzel"), their interaction with a witch who has placed a curse on them, and their interaction with other storybook characters during their journey.
The musical debuted in San Diego at the Old Globe Theatre in 1986 and premiered on Broadway on November 5, 1987, where it won several Tony Awards, including Best Score and Best Book. The musical has since been produced many times, with a 1988 US national tour, a 1990 West End production, a 1997 tenth anniversary concert, a 2002 Broadway revival, a 2010 London revival and in 2012 as part of New York City's outdoor Shakespeare in the Park series.
BOX OFFICE INFORMATION
Evening tickets are $8 for students and $12 for adults
Matinee tickets are $7 for students and $11 for adults
Senior citizens discount tickets (65+) are $10 (available for Thursday night only)
Tickets may be reserved by calling the box office at 299-0436, ext. 340, or emailing the box office at boxoffice@lancastermennonite.org.
During the week of the play, the box office in the Fine Arts Center lobby will be open each day from 11:30 a.m.-3:30 p.m. to purchase tickets in person.
Photos courtesy of Paul Jacobs Photography.