Posted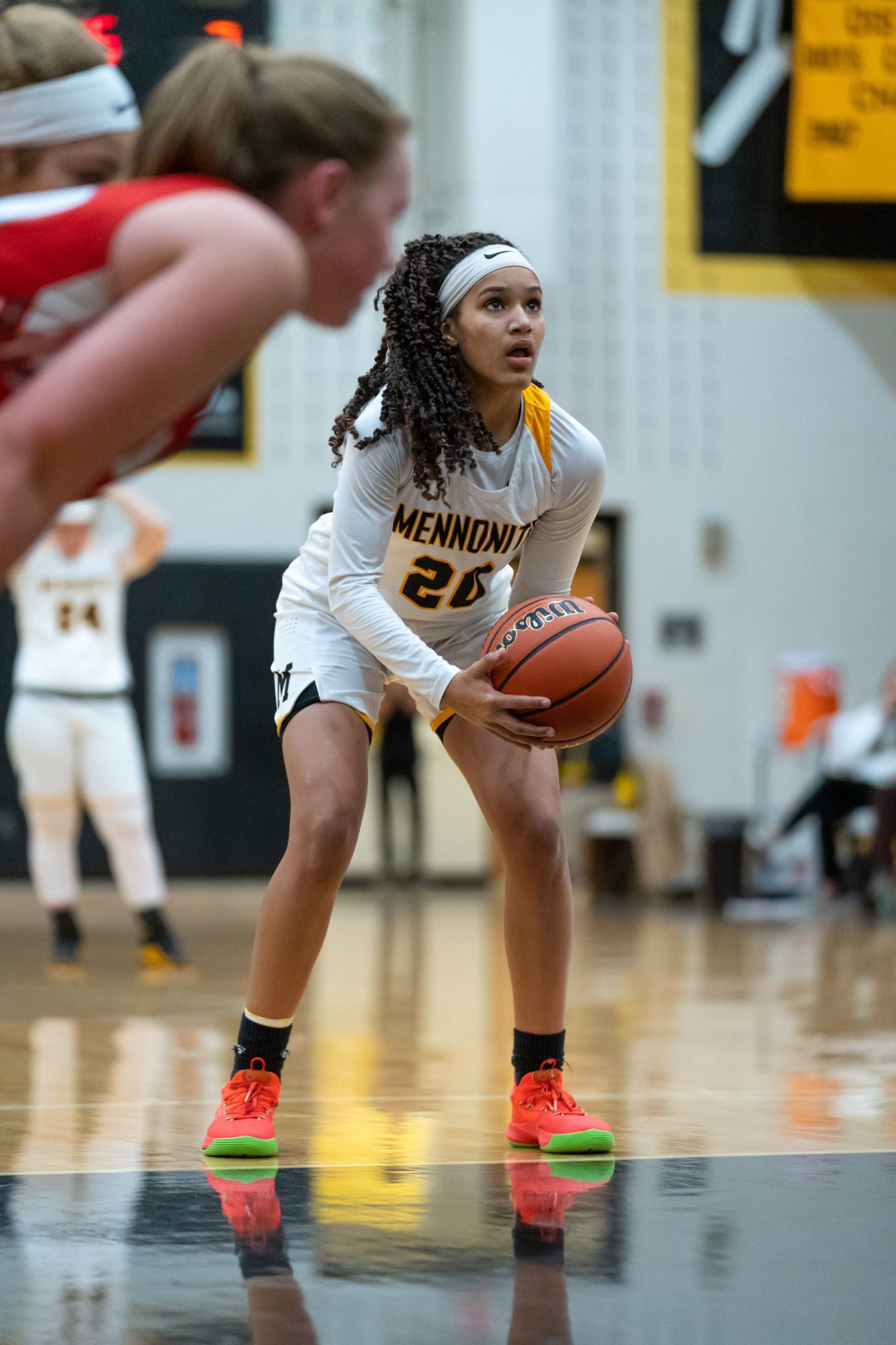 Photo by Rein Wenger
It is official, Mariah Wilson, Lancaster Mennonite junior, has committed to continuing her academic and basketball career as a Division 1 Towson University Tiger! This has been a dream of hers for most of her life. We at Lancaster Mennonite could not be more proud of her decision; which I'm sure was based on faith, family and academics as well as their women's basketball program.
When Towson offered Mariah a full athletic scholarship, Mariah was sold without hesitation. Mariah has loved Towson since the moment she stepped on their campus to attend their basketball Elite camp. She fell in love with the energy and the excitement of the coaching staff and players. Although other colleges had been in contact with Mariah, she had to process the thought of being away from home and family. So when Towson University in Maryland, a little over an hour away from Lancaster, knocked on the door, it was a dream come true. An incredible opportunity; to stay close to home, get a great education, and play the game she loves in front of the family and friends that have supported her through the process!
Mariah is excited about furthering her academic and athletic career at Towson University. She is undecided about a major yet but is learning towards Business or Sports Management. Let's go Tigers!
Coaching Mariah the last three years has been a wild ride to say the least and we still have one more season to go. Her senior season will be nothing short of extraordinary if the junior guard comes back with the same work ethic and passion for the game that has grown since she first put on Mennonite's uniform.
This past season, putting together some of the best basketball in the LL League, allowed Mariah to showcase her defensive and offensive skills as one of the team captains. She scored at will, scoring 25 plus points in 8 games and 30 plus points in 7 games out of the 23 games played. Scoring her 1000th point in a game against Constitution on December 21 was a high point for Wilson, as she notched her 5th 30 point outing in 6 games. A memorable moment for Mariah as family, friends, teammates and coaches traveled to Philadelphia for the game which LM outlasted the competition to send everyone home happy for Christmas break. We were all blessed to be a part of the experience and there is more to come in the 2020-2021 season.
Good luck and thank you, Mariah!
Trevor Orr
LM Girls Basketball Varsity Coach
Lancaster Mennonite High School
Photos by Rein Wenger