Posted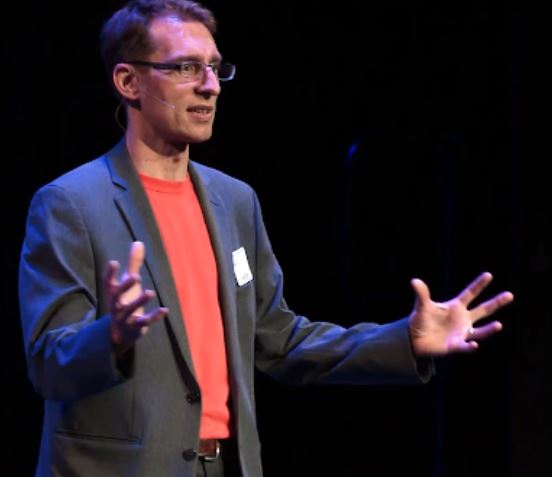 LM Faculty & Staff Affirm Advoz Training 
During a recent professional development day on August 30th, Lancaster Mennonite faculty and staff participated in a three-hour training provided by Advoz, a Lancaster-based non-profit dedicated to mediation and restorative practices to create peace and communication within communities. A long held central component of Lancaster Mennonite's methodology, restorative practices seek to develop community and manage conflict by repairing harm and building relationships. As an alternative to punitive or permissive approaches to conflict or misbehavior, restorative practices seek to proactively build relationships based on positive communication, sharing and trust, and repairing relationships when harmed.
The training, which was provided by Mila Pilz, Advoz Executive Director of Program Operations, and Robert Fennimore, local educator and restorative practices consultant, served to reinforce and strengthen LM's use of restorative practices. The training emphasized relationship building as foundational to the learning process, restorative practices being both "high-support" and "high-expectations," in contrast with permissive, punitive, or neglectful models of classroom management, the establishment of trust and community in the classroom as prevention against harmful behavior, and the use of circle sharing for both proactive community building and reconciliation after a victim-offender incident.
Widely cited as the most powerful part of the training was a circle time led by Fennimore and volunteer faculty members. Among other things, teachers were asked to share about some of their most impactful teachers during their education. In each case, teachers were identified based on their ability to successfully build relationships, establish trust, and affirm the identity of the student.
Restorative Practices Shared With High Schoolers During Chapel
Advoz Executive Director of Community Engagement Chris Fitz (pictured above) also shared a portion of the organization's insights and experiences with restorative practices with students during high school chapel on Wednesday, September 18th.
"I invite you to think about in your own life where you can have the courage to speak, courage to add your voice and courage to listen, where you can have the courage to say "I'm sorry" and then go to the next place and say thank you," Fitz exhorted to the LMH student body.
"This is part of a vision that is not just ADVOZ, this is part of a vision of an upside down community where strength is weakness, and weakness is strength, where we can have a wholeness and certainty that we are healing the world's violence rather than recreating it; a vision of shalom which is even older than Jesus, a vision that the prophets that came before Jesus spoke about…it's a vision where shame becomes blessing, as long as we are not afraid to go there."
________________________________
Prepared by Carrie King, Creative Director at Lancaster Mennonite School 717- 740-2459
You may contact:
Michael Charles, Assistant Superintendent (717) 740-2423