Posted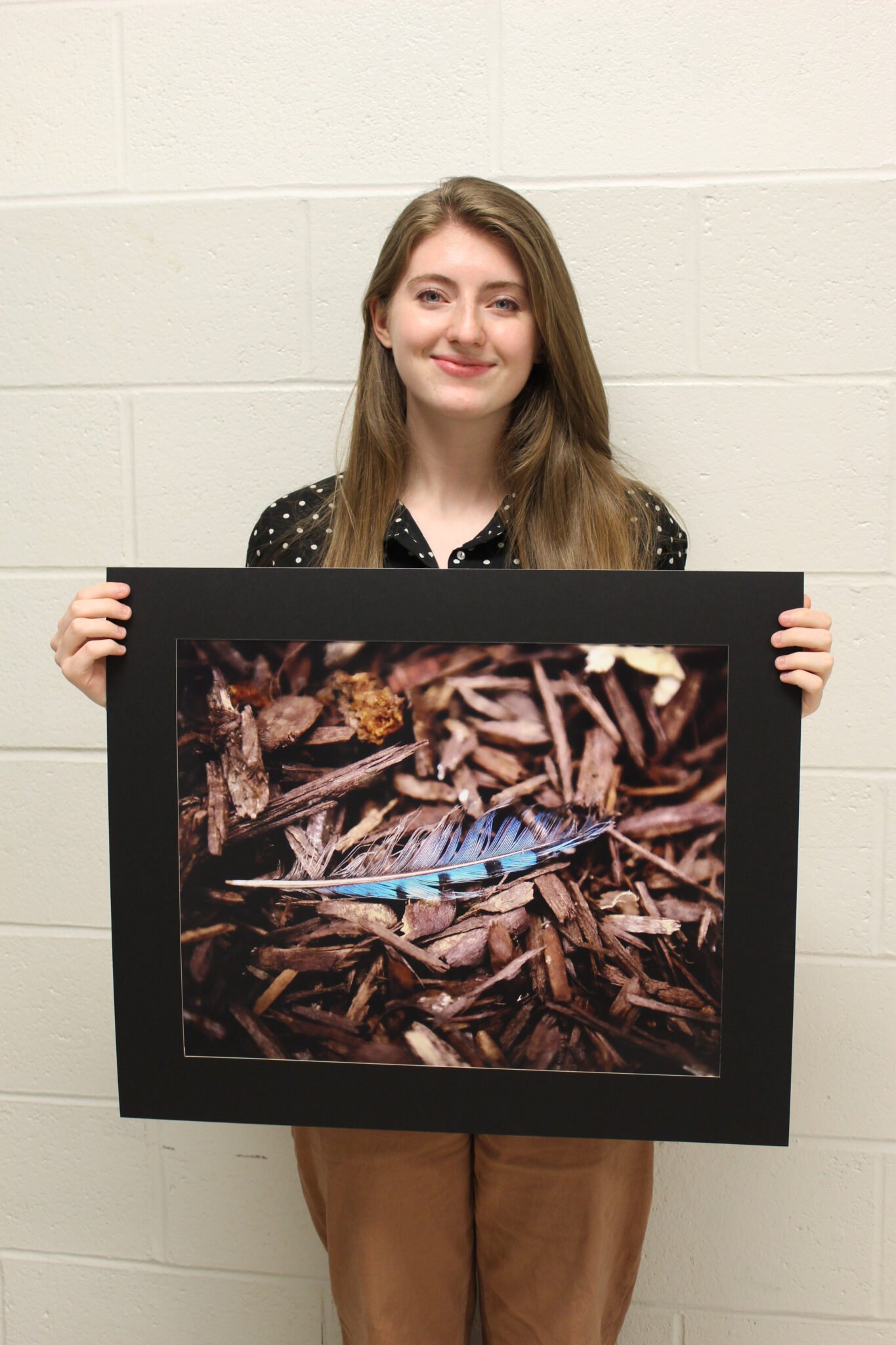 Landis Homes recently announced Noelle Stringer as the 2021 Art Student Scholarship Award recipient. Her artwork was selected by the resident art committee to hang at the retirement community. Noelle, who lives in Coatesville, created the winning piece that is a colorful photograph of a blue jay's feather.
"I'm absolutely honored to have Landis Homes choose my artwork, especially this particular piece," said Noelle. "I took this photograph while walking around the LMS campus for my photography class. I had been looking for something beautiful to take pictures of, but was coming up against a creative wall, when I saw this feather lying in the dirt. I had been searching for something awe-inspiring and grand to photograph, but in seeing this singular blue feather, I was reminded how you can find beauty in even the smallest of things."
Noelle's family, whom she calls her biggest fan club, includes two sisters and her parents, Lori and Neville Stringer. She will graduate in June as a member of the Lancaster Mennonite class of 2021.
"After my graduation, I plan to go to the College of the Atlantic to study human ecology," said Noelle, "but I will definitely still be taking as many art classes as I can fit into my schedule!"
LMS Art and Photography Teacher Brookye Keeney said, "Noelle has impeccable craftsmanship and an eye for design. She is a very conscientious student and I'm so excited for her to receive this honor."
Each year since 1995, Landis Homes selects a piece of artwork from the Lancaster Mennonite High School Spring Fine Arts Festival to become part of a permanent art collection on the retirement community campus. In return for the work, Landis Homes contributes to the Lancaster Mennonite School art department and to the student to support their future education.