Posted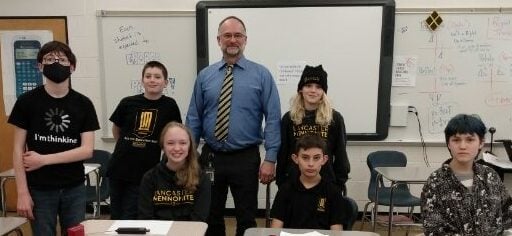 Shown in the picture – L – R  Dominic Rigerio, Daniel Thomas, Molly Horvath, Mr. Galen Sauder, Tony De La Rosa (seated), Lukas Kehler, and Ava Hiller. not shown – Annali Cooke, Cole Eshelman and Ben Schnabel and Devynn Mast. 
Congratulations to our Middle School Quiz Bowl Team for their 4th place win in the LL League tournament.  They participated with 19 other local teams on Saturday, March 19.
Good job in the tournament and throughout the season!