Posted
As our school year draws to a close, we have begun planning for the next year. We wanted to let all of you know about a few staffing updates for the next school year that we are excited to share with you.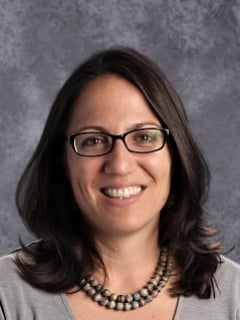 New Curriculum Director – Jenn Esbenshade
Jenn Esbenshade will be stepping into a new role as the Curriculum Director for grades PreK-12th. She will no longer teach Spanish, but will continue to oversee the Spanish Immersion Program.
Jenn is very well equipped for this role as she brings her knowledge and years of hands-on experience teaching in elementary, middle and high school classrooms and as a member of the LM Curriculum Development Team. She has a B.A in Spanish Education K-12 from Messiah College, a M.A. in Teaching English as a Second Language from Penn State University, and a M.A. Ed. in Curriculum and Instruction from Eastern Mennonite University. She completed her college study abroad in Barcelona, Spain and then served with MCC as a community development worker and public school teacher in Guatemala for three years before coming to Lancaster Mennonite to teach.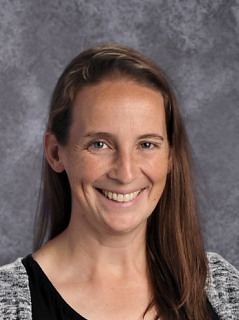 New Middle School and High School Spanish Teacher – Heather Ruark
Current 1st grade Spanish Immersion teacher, Heather Ruark, is becoming the Middle and High School Spanish teacher. She will continue to be a big asset to LM in this new role, especially for our Spanish Immersion students as they enter the "maintenance" phase in 6th grade.
Heather has spent most of the past 15 years teaching at two different bilingual schools in Mexico, as well as Locust Grove. She has also studied and did volunteer work in the Dominican Republic, Guatemala, Cuba, and the Tex-Mex border. She loves sharing her passion for the Spanish language and its accompanying, diverse cultures. She began her teaching career at an international elementary charter school in Atlanta, GA, working with refugee children. She has a B.A. from Goshen College, and Master's Degree in Education with a concentration on Bilingual Education from the University of Texas El Paso.
Heather says, "I love teaching because you get to spend your day with amazing students, have the privilege of being part of their formation, and enjoy sharing a passion for learning with them. My philosophy of teaching includes a holistic view of the student, with a commitment to authentic, hands-on, engaging, real life learning experiences in a respectful classroom environment."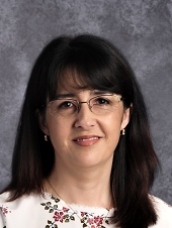 New 1st Grade Spanish Immersion Teacher – Ximena Campos
Current Kindergarten Spanish Immersion teacher, Ximena Campos, will be transitioning to the First Grade Spanish Immersion teacher position.
Ximena has worked for over 12 years as a teacher of all ages, including children, adults and seniors. She is a native Spanish speaker from Chile. She has a B.S. in Accounting, Universidad del Bio-Bio in Concepcion, Chile and a B.A. in Education, Universidad de Santiago de Chile in Santiago, Chile.
She says, "I love to teach. I am very caring, dedicated and patient with my students and I work hard to see them succeed in their goals."
We will plan to hire a new Kindergarten Spanish Immersion teacher, and will be posting that position soon. Please share names with us and encourage great candidates to apply for it!
We look forward to having these persons serving in new roles next school year! Please join us in congratulating them on these new positions and transitions.