Posted
Millstream Article by: Aniyah Oxendine
Fall sports at Lancaster Mennonite have been off to a good start so far with the majority of the fall teams having an amazing record and qualifying for districts. 
The captain of the golf team, Jonathan Glick, placed third in states as of Monday October 19, 2020. The team hopes to continue strong and keep representing Lancaster Mennonite.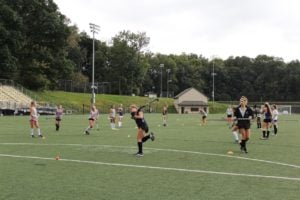 The field hockey team currently has an astonishing record of 6-0 and an overall record of 9-2.  They are currently ranked third in districts and won the championship in their section. They had huge games in the past week, one against Penn Manor which determined their rankings in leagues. 
Girls' volleyball at Lancaster Mennonite obtains a record of 6-3-1. They have their last regular season game on Monday October 26, which can determine whether they go to districts or not. Their biggest games of the season were against Lancaster Catholic and Octorara. The girls won the first round playing against Octorara but unfortunately lost the second time. In their first time playing against Lancaster Catholic, they went to five sets, and when they played the second time, the teams only went to three sets with Lancaster Catholic winning. With a lot of positivity and great chemistry on the team, they are keeping their heads in the game and looking forward to a spot in districts.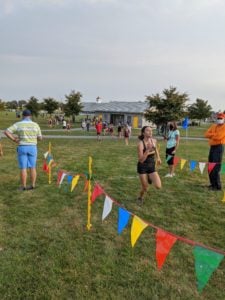 As for tennis, the team is 5-4 and has two players that qualified and played in tournaments. Maddie Gerz and Sarah Steckbeck qualified for the Girls' LL League Tennis Doubles Tournament which was held at Conestoga Valley. Maddie Gertz advanced to the semifinals for the Girls' LL League Tennis Singles Tournament which will be held at Conestoga Valley as well. 
The boys soccer team were co-champions of section 3 and will head into the district tournament as the number 1 seed. 
Lastly, Jillian Hargraves placed third as individual qualifier at leagues to qualify for states. 
Photo courtesy of Stephanie Grambau