Posted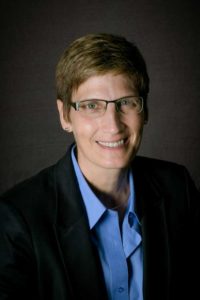 Lancaster Mennonite School is pleased to announce that Pamela (Pam) Kay Tieszen will become the school's eighth superintendent, effective January 1, 2017. This appointment marks the end of a national search initiated on February 5 when Superintendent J. Richard Thomas announced his retirement, effective December 31, 2016, after 33.5 years of service.
With input from the community, the search committee developed a profile of six qualities that the new superintendent should possess and, after an extensive interviewing and vetting process, reported to the Board that Tieszen exemplified all six of these characteristics and made a unanimous recommendation that she be offered the superintendent post. The Board unanimously accepted the committee's recommendation at its October 7 meeting.
The six characteristics of the superintendent profile were: (1) a clear commitment to, and deep grounding in, Anabaptist Christian faith and practice; (2) excellence in leadership at different organizational levels; (3) a well-developed philosophy of leadership, oriented to effective listening, communication, collaboration and leadership service, able to engage with a wide-range of audiences; (4) personal interest and effectiveness in developing meaningful diverse relationships and in fostering healthy diversity in community; (5) personal and emotional maturity, with well-developed personal principles of integrity, honesty and humility; and (6) effective experience in actively engaging with multiple and diverse audiences.
Tieszen brings more than 20 years of combined educational and administrative leadership to LM, including two years in collegiate institutional advancement, six years in school administration and 13 years teaching in public and private high schools. She is currently serving as the vice president of institutional advancement at Bethel College in North Newton, Kansas. She previously served as superintendent, principal and board member at Freeman Academy, in Freeman, South Dakota, as well as being a member-at-large for Mennonite Schools Executive Council, culminating with a position as the vice president of the Executive Board of Mennonite Secondary Schools Council.
"Pam has demonstrated a lifelong devotion to educational leadership, particularly Anabaptist Mennonite education," reported Andy Dula, chair of the search committee. Along with her professional involvement in Anabaptist-related organizations, all three of her children have graduated from Mennonite schools and colleges.
"I am passionate about Anabaptist/Mennonite education and how it transforms lives," Tieszen said. "The opportunity to be part of an educational system that integrates Anabaptist values with education and activities is what pulls me back to this level."
As a teacher, Tieszen taught multiple subjects in the classroom, including social studies, science, physical education, computer, Bible, psychology and sociology. She has also managed a dairy farm, trained as an Olympic handball athlete, and worked as a coach, bus driver, bank teller and accountant.
LM's superintendent-elect is in the process of obtaining a Doctor of Education degree from the University of St. Thomas, Minneapolis, MN, where her doctoral dissertation is a qualitative study of first women leaders at Mennonite educational (K-12) schools. She previously earned a Bachelor of Arts degree from Jamestown College in North Dakota and a Master of Education degree in Educational Leadership with a principal certification from the University of Sioux Falls, South Dakota.
Tieszen said she is excited to build upon the strong foundation laid by Superintendent Thomas. "Richard Thomas built LMS into a thriving school community, and I will continue to build strong support for LMS and state-of-the-art facilities."
Tieszen expects to spend the first several months acclimatizing to the LM community. "My outside perspective might lend itself to good conversations and team building," she noted. "Also, it is a year for an accreditation review, which provides a special opportunity to evaluate the school's strengths, identify goals for improvement and celebrate the success of the school system." The year also marks the school's seventy-fifth anniversary milestone.
The search committee recommending Tieszen was composed of members of LM's executive and quarterly boards, representatives of area church conferences and representatives of various constituent groups that support the mission of Lancaster Mennonite School. The members were: Christine Baer '10, alumna; Kathy Rutt Beiler '85, Lancaster Campus Site Council and LMS Quarterly Board; Jon Carlson, Locust Grove Campus Site Council, parent of LM students, spouse of LM teacher; Dan Hess '66, former LMS board member and parent of alumni; Chad Hurst '91, LMS Executive Board member and parent of LM students; Cindy Mast, LMS Executive Board, spouse of an alumnus and parent of alumni; Elaine Moyer, Senior Director of Mennonite Education Agency and consultant; and Alejandro Ulloa, LMS faculty. Diane Umble, chair of the LMS Executive Board, was an ex officio member.
The position profile was developed with input from a survey of 4,757 constituents, along with nine separate listening sessions involving faculty, staff members, board members, school administrators and parents. Andrew Dula, chairperson of the superintendent search committee, said, "It was gratifying to hear from so many people who care deeply about the school and to feel a general consensus about the kind of person needed to lead LMS into its preferred future." Now there is a consensus among the search committee and the Board that Pam Tieszen is that person.