Posted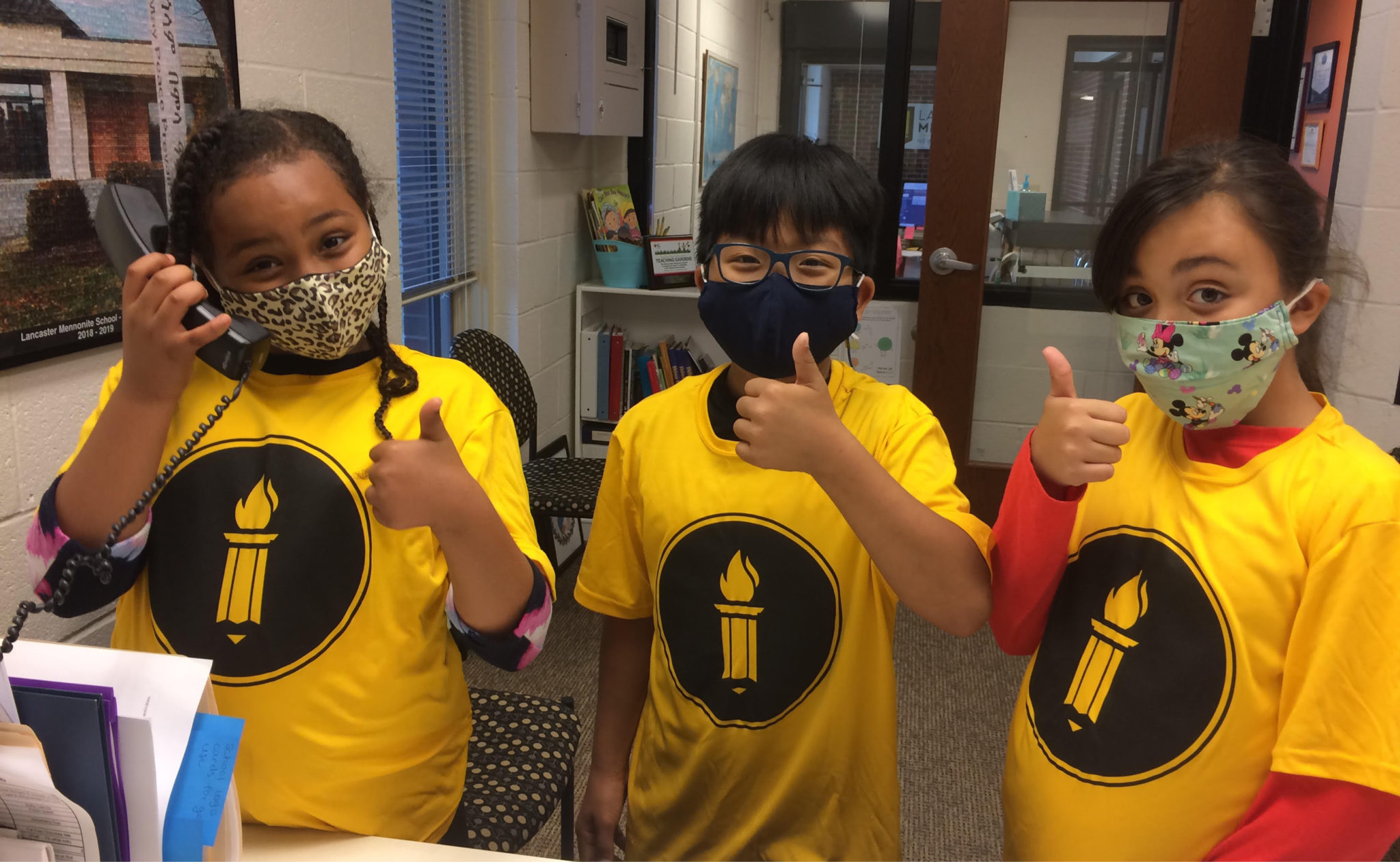 At the New Danville Campus, morning announcements read by our 5th Grade Blazer Buddies help to build community school-wide. This is done through the reciting of our "Seek Wellbeing" theme scripture passage (Jeremiah 29:11-14a), announcement of student birthdays, and the recognition of students who have earned "Happy Pillars" through our school-wide restorative discipline plan focused on "The Seven Habits of Happy Kids." This year, each Thursday has been dubbed "Trailblazer Thursday" in an effort to introduce students to a diverse range of "Blazers:" people who have made a positive difference, blazed new trails, and opened up new possibilities. These weekly school-wide celebrations enable us to live out LM's Faith Statement #5, by enabling students to practice global awareness, cultural sensitivity, anti-racism, and compassionate living. Weekly trailblazers are chosen to reflect observance of various heritage months and holidays, such as Hispanic Heritage Month and International Day of Peace in mid-September, and Indigenous Peoples' Day in October.
In 2017, Lancaster City became one of several cities and states that have officially recognized an observance of Indigenous Peoples' Day in addition to or instead of celebrating Columbus Day. As a school, Lancaster Mennonite encourages students to understand a full representation of American and world history and current events, which includes a focus on Indigenous voices and perspectives. We continue to wrestle with the fact that our schools are situated on land originally peopled by the Susquehannock/Conestoga and Lenni Lenape peoples, and we know that we have a responsibility to be reconciling and grateful stewards of the land on which our schools now sit. While steps taken in our classrooms to introduce students to the diverse history and modern cultures of Indigenous people may be small, it is important to us that our students are given regular opportunities to engage with voices beyond their own experience.
At New Danville, students are engaging with Indigenous experiences and voices through Trailblazer Thursdays, with special highlights on contributions of Indigenous people from various nations, such as Maria Tallchief, an Osage woman who became the first American prima ballerina, and Sovereign Bill, a Tlingit and Muckleshoot teenager who voices Molly in the acclaimed PBS animated childrens' series about modern Indigenous life: "Molly of Denali." This show is one that teachers have shown in classrooms as well because of the way it has been written by Indigenous writers and musicians to accurately reflect the modern experience and culture of some Indigenous people in the US today.