Posted
Two Lancaster Mennonite juniors were chosen for the Paradise Rotary Club students of the month in January!  Caleb Metzler and Cici Mann were recognized for "significant achievement, good character, and good citizenship."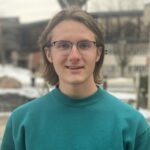 Caleb is the son of Ann and Jon Metzler of York. He is a member of NHS, Student Council, and the cross-country and track and field teams. He was a Lancaster-Lebanon League Section 2 Second Team All-Star in cross-country. Caleb plays the cello and upright bass in the orchestra and the electric bass in jazz band, and he sings in Campus Chorale and York County Senior Honors Choir. He is also involved in the drama department and ACC Bible Quizzing. Caleb won the Lancaster Latin American Cultural Center's poetry contest in 2018.
"Caleb Metzler is an intelligent, caring, conscientious, and motivated student. He is respectful to his teachers and peers. In addition, Caleb is gifted in singing. He has worked hard, and Rotary selected him as Rotary Student of the month. I am happy for him, and Lancaster Mennonite School is proud of him."- Dr. Michael Badriaki, LMH Principal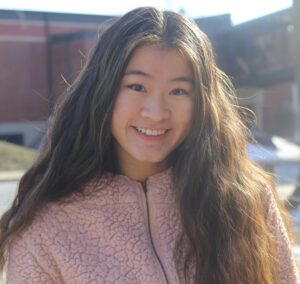 Cici is the daughter of Michelle and Eric Mann of Elizabethtown. She is a member of Student Council, the soccer and girls' basketball teams, and the Student Ambassador Committee. She plays club soccer and volunteers at the MCC Thrift Shop.
"Cecilia Mann is an intelligent, personable, kind, and motivated student. Cecilia is respectful to her teachers and peers. In addition, Cecilia is gifted in sports. Due to Cecilia's qualities, Rotary selected her as their student of the month. I am happy for her, and Lancaster Mennonite School is proud of her."- Dr. Michael Badriaki, LMH Principal