Posted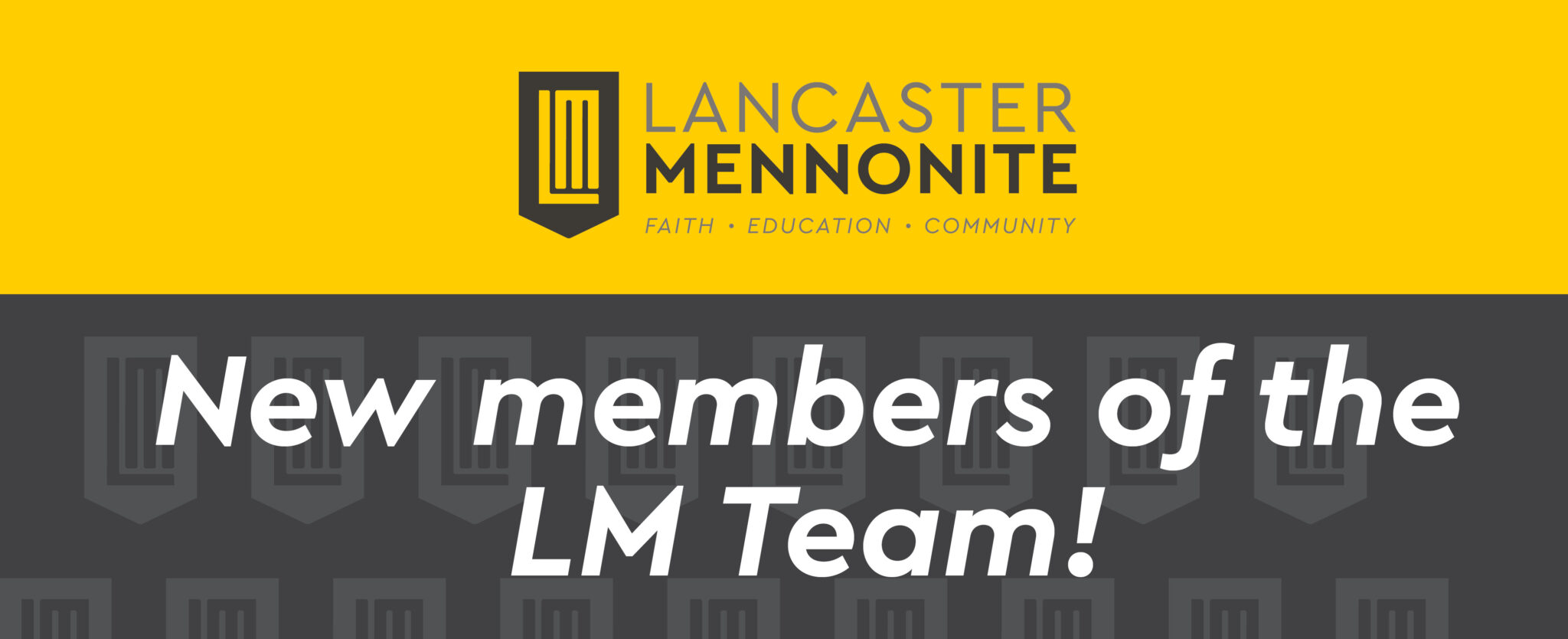 We are excited to welcome a number of new hires or job transitions to the LM team since the start of the school year.
System Office
Stefanie Falcon
System Office Administrative Assistant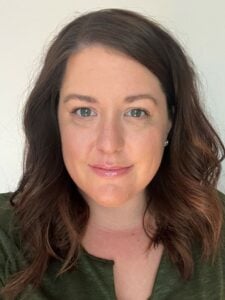 Prior to joining Lancaster Mennonite, Stefanie worked at Lancaster Pediatrics for 10 years. She is very dedicated and detail oriented, and will support the Admissions, Advancement and Marketing departments, as well as welcoming persons who come to or call in to the System Office.
She shares, "I am excited to join Lancaster Mennonite because I want to be a part of a team that has positive impacts on the lives of our students."
In her spare time she enjoys spending time with her son and traveling.
Rachel Martin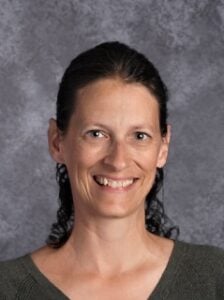 Business Office Administrative Assistant
Rachel has her B.A. in Environmental Science from Penn State University. Prior to becoming Admin Assistant to the Business Office she served in various capacities and organizations as a Learning Support & Kindergarten Classroom Aide at Locust Grove, Office Manager at Uncommon Pizza, and as an Environmental Scientist at Michael Baker Jr.
She says, "I am excited to be a part of the LM team again to be here when the campuses come together as one community."
In her freetime she enjoys spending time with her 3 kids and husband, gardening, hiking, and reading. She attends Grandview Church.
Lancaster Campus
Nicole Cromwell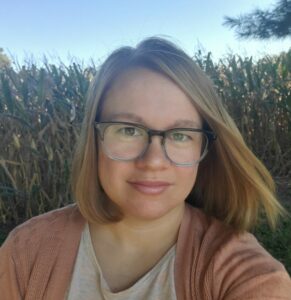 Head Cook
Nicole is a 2002 Graduate of LMH, has a degree in Finance from Purdue University Global, and a Culinary Arts & Restaurant Management Degree from Pennsylvania School of Culinary Arts.
She recently worked at Sunshine Corners Daycare Center as a Cook/Kitchen Helper & Teacher, and she has also worked in food service at Millersville University, Isaac's, and Shank's Tavern.
She shares, "I am glad to be at LM because I love the atmosphere, and I have always thought I would love to have been with LM sooner in my school days. I am excited to give my kids a chance to see LM from their own views, and I'm so happy to see that they love it here too!"
Nicole attends Emmanuel Lutheran Church. In her free time she enjoys spending it with her family: two children, husband, and two dogs. She loves taking her kids out when the weather is nice hiking, swimming, and trying new things.
Teasia Myers-Pena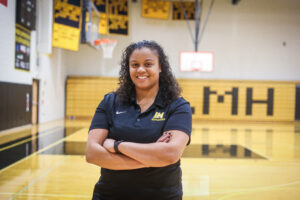 Girls' Head Varsity Basketball Coach
Teasia is the new Girl's Basketball coach at Lancaster Mennonite. As a former McCaskey HS all-star and 1,000 point scorer, playing college ball at Utica College in New York, and a former Assistant Coach for the Blazers and at Linden Hall, and head coach at Reynolds Middle School in the School District of Lancaster, she is well qualified to lead and coach the LM team.
"After I got hurt in college and my knee didn't go back to how it was, that was really tough for me," Myers-Pena said to LNP. "But I decided right there that I wasn't going to give up on basketball, and that I wanted to come back and help out. When I'd come home in the summer I'd shadow Coach (Brian) McCloud. I spoke to the girls; I was like a mentor to them. I knew then that I wanted to coach."
"I'm very excited for this," she said to LNP. "I'm nervous and I know there's going to be a lot of hard work ahead. But I also know that I have a lot of passion for the game."
Learn more about her in LNP's story, here.
Natalie Miller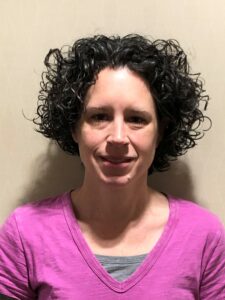 Food Service, Lancaster Campus
Prior to joining LM Natalie served on the kitchen committee at her church for 6 years.  She also coordinated and prepared monthly community meals for 3 years.
Mike Rupp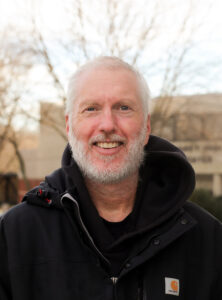 Custodian at the Lancaster Campus
Before joining LM Mike served as Maintenance Associate at the Shops @ Rockvale for 7 years. He attends West End Mennonite Fellowship.
Michelle Rohrer
MSO (Mennonite Sports Organization) Basketball Director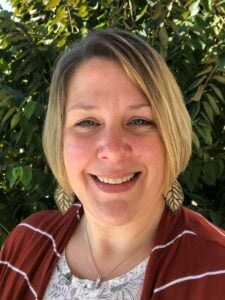 New Danville Campus
Abezash Sukessa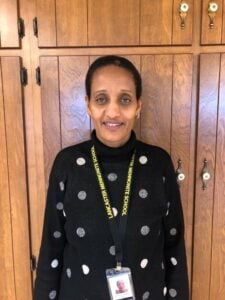 Food Service, New Danville Campus
Abezash has a Clinical Certificate from Ethiopia Nursing School, and a Direct Care Certificate from the IU13. She worked as a clinical nurse in Ethiopia.
She shares that she is excited to work at LM because, "I like to serve kids."
In her freetime she likes to be together with her family and prepare cultural coffee ceremonies.
She attends Oromo Evangelical Church of Lancaster.
Ayinalem Buyessa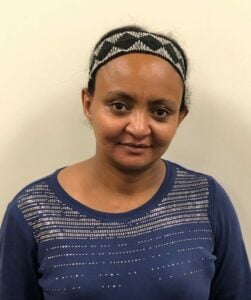 Food Service, New Danville Campus
Ayinalem joins the New Danville Campus in the Food Service Department. She attended high school in Ethiopia.
Prior to joining LM she was a caregiver and had experience working in a food factory.
She shares that she is excited to work for LM because, "I like working with the kids and my kids are at New Danville."
In her free time she enjoys: Reading and spending time and playing with her kids.
She attends New Life Chosen & Ethiopian Church