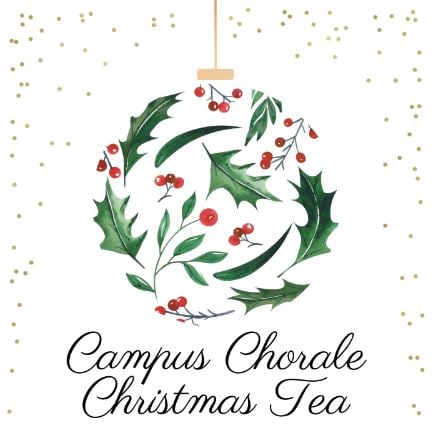 The Campus Chorale Christmas Tea will be held December 17 at 4:00 PM.
Please join us for an afternoon of music, coffee, tea and treats!
Each year Campus Chorale travels to a choir festival of Mennonite schools throughout the U.S. This year's festival
will be in Chambersburg, Pennsylvania. Our goal is to raise $6,000 to help cover the expenses related to Campus
Chorale so that all students may participate. The students who have attended these festivals in the past have found them to be meaningful gatherings that bring all people of faith together, creating art and worshipping God with the music they make. The Christmas Tea is the only fundraiser for Campus Chorale. All of the money supports Campus Chorale for this year as well as future years.
DONATIONS WILL BE ACCEPTED DURING THE TEA.  Checks can be made to LMS with Campus Chorale in the memo.
Questions? Please contact grimesej@lancastermennonite.org
Thank you for your support of our students and choir program at Lancaster Mennonite!