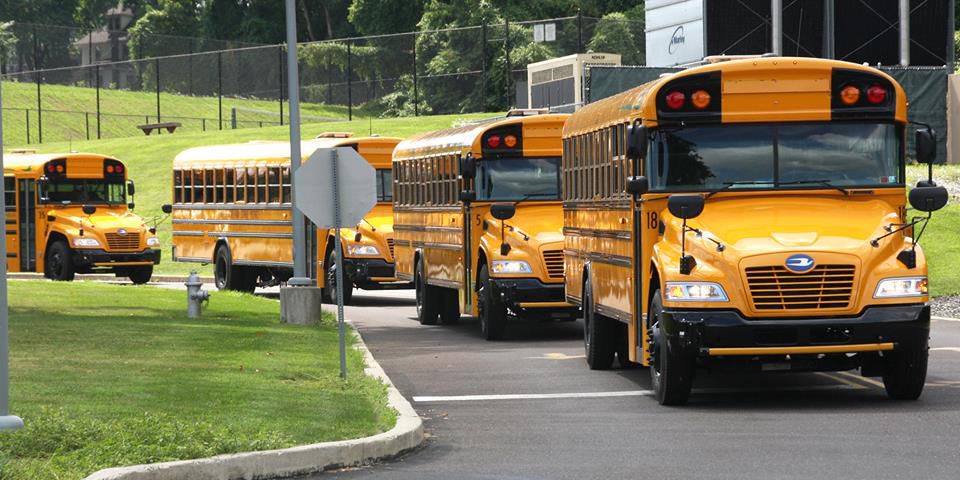 First day of school for all LM students.
On August 22, LM Superintendent Pam Tieszen will kick off the first day of school for the first time after taking the job in January. "I'm excited by what LM can offer the families that entrust their students to us," Tieszen said. "We are all looking forward to a great school year together."
The 2017-2018 school year will serve as a pilot year for a new "Encounter" Bible curriculum developed by the Mennonite Education Agency with input from many LM faculty. The "Encounter" curriculum will replace both the "Journeys with God" K-8 curriculum and the Mennonite School Council (MSC) High School Bible curriculum. LM faculty will present their experiences and best practices at the 2018 Mennonite Educators Conference (MEC) in February. MEA anticipates that the curriculum will be available for purchase beyond the MSC schools group by spring 2018.
MEA has also granted the LM system full accreditation as a Mennonite School, and the regional accrediting body for private schools, AdvancED, as also accredited LM as a school system.
AdvancED is an accrediting and consulting organization that conducts rigorous, on-site external reviews of PreK-12 schools and school systems to ensure that all learners realize their full potential. The primary purpose of accreditation is to certify that a school meets standards and actually does what it says it does.
At the Lancaster Campus, new rooms were added to accommodate 12 additional Lancaster Mennonite High School students in Millstream Hall, bringing the residence hall's capacity to 56 students. At the same time AC units were installed in old Graybill Hall, which is needed to accommodate an overflow of 12-15 residential students. Most of the residential students are coming from outside the United States, and LM will be welcoming 130 international students this fall. Academically, LMH has added an additional Advanced Placement course, AP Computer Science Principles.
The first day of school will be cooler for Locust Grove Campuss students who will beat the August heat with nine new air conditioning units. When students come back this August 22, both floors of the west wing will have new HVAC units as well as the library area.
Locust Grove students in grades PreK-8 will also have a cool new principal, Paul Smeltzer, who previously served as a principal for three programs operated by Camelot Schools in partnership with the School District of Lancaster. Smeltzer holds a bachelor's degree in secondary education from Clarion University, a master's degree in education administration from the University of Scranton and a master's degree in education from Eastern Mennonite University.
This year, the Locust Grove Campus will add eighth grade to provide a full middle school of grades 6-8 this year with traditional classes as an alternative to the Project Based Learning approach at nearby Lancaster Mennonite Middle School.
The LMMS Connect! program offers an innovative, inquiry-based, interdisciplinary approach that engages seventh and eighth-grade students in project-based and problem-based learning around a central theme for each quarter. The theme for Quarter 1 is "Putting the 'I' in Citizenship"; the theme for Quarter 2 is "All Systems Go!"; the theme for Quarter 3 is "History Now!"; and the theme for Quarter 4 is "iCreate".
The New Danville Campus, serving a diverse student body of 120 students in prekindergarten through fifth grade, had six new air conditioning units installed this summer. Eloy Rodriguez is starting his fifth year as principal.
The LM Hershey Campus successfully completed the final phase of its $85,000 "Seats and Eats" campaign to install bleachers in its gymnasium and furnish its cafeteria with new tables and chairs before the start of school. The Seats and Eats campaign is part of the larger goal of completing the buildings entire second floor with an elevator, locker rooms, office area and additional classroom space. The Hershey Campus has an enrollment increase of about 5% going into the 2017-18 school year.
For the upcoming school year, the LM Hershey Campus will offer half day, full day and flex kindergarten options. The flex option allows students to start as half-day students and then transition to full-day based on the individual student's development. The full-day kindergarten program matches the regular school day of 8:15 a.m.-3:05 p.m. The half-day option also starts at 8:15 a.m., but dismisses at 11:50 a.m.
Half-day students still receive all the core subjects: Bible Teaching, Reading Readiness, Handwriting, Language Arts, Science, Mathematics, Art, Music, Library, Physical Education, Chapel and Computer. The full-day program offers opportunities for expanded themes for understanding concepts, additional language arts and mathematics activities to reinforce basic concepts in the curriculum, more Bible stories and Scripture memorization, and more opportunity for social interaction and stimulation.
Mrs. Sessions says, "I am so excited to begin our Progressive Kindergarten Program where families have the opportunity to choose a half-day option for their child with the flexibility to progress to a full-day student. We can customize our program to meet the needs of families."
After-school care is now available for all students from 3-5:30 p.m. for $6.10/hour. Activities include a snack, supervised outdoor play, quiet time for reading or homework, and relaxed game time. Other after-school activities may include computer, videos, or arts and crafts.
The Hershey Campus will field a Cross Country team in the Commonwealth Christian Athletic Conference this year and is developing a cross-county course on its 35-acre campus. The team will be coached by teacher Kelsey Ramer.
Teacher Rachael Thomas is starting a MathCounts Club for middle school students. MathCounts is a national math enrichment and competition program founded by the National Council of Teachers of Mathematics. Thomas said, "My main goal in starting a MathCounts club is to provide legitimate math enrichment for middle school students." The campus is also offering an enhanced number of Advanced Placement Courses.