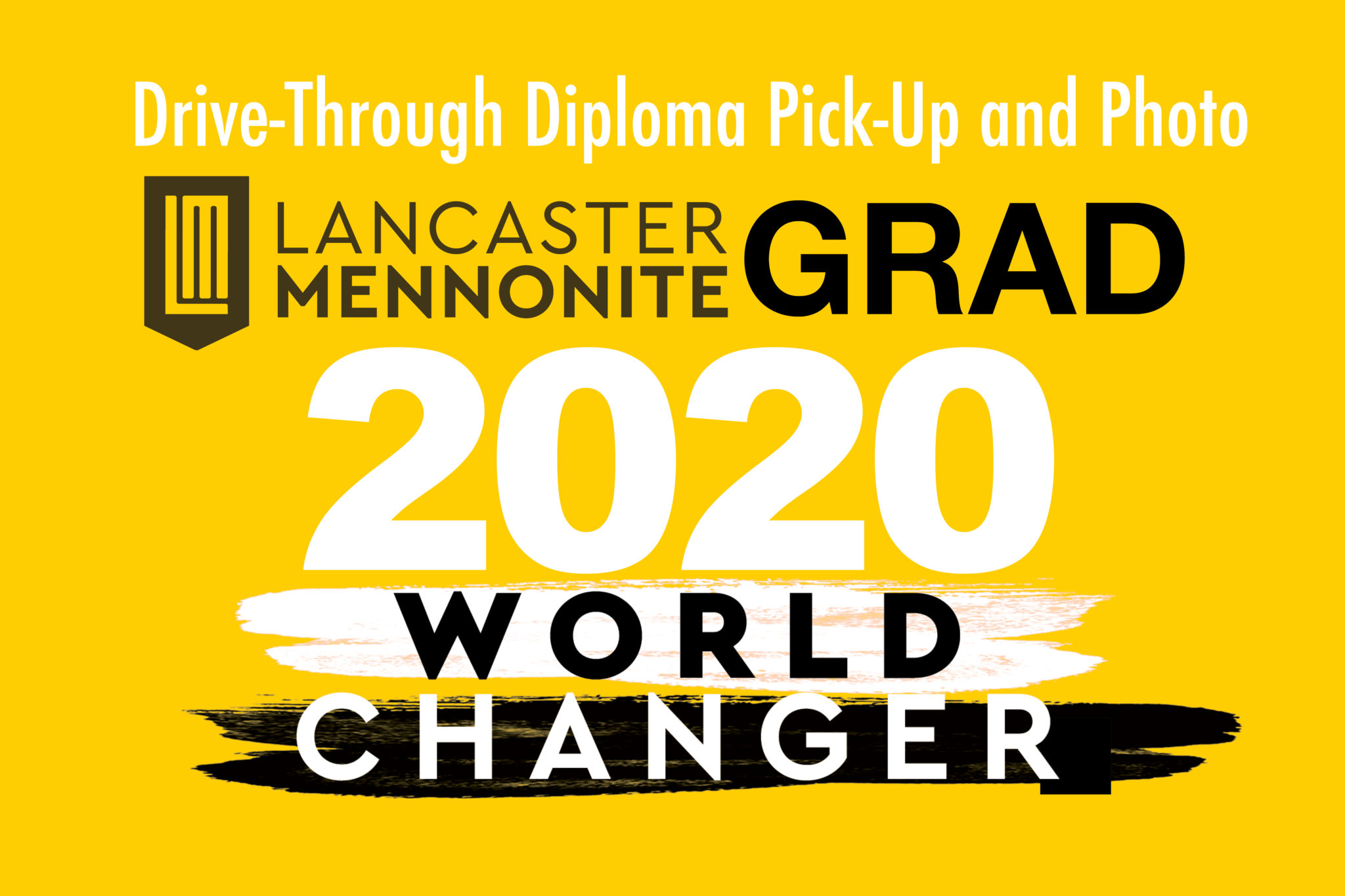 We are holding an event after the Commencement Ceremony on May 30th from 12-2pm, for students/families to drive through campus to receive their diploma in their caps and gowns and get professional photos taken.
We are hoping the weather holds for Saturday that we can hold the activities as planned, but if we need to adjust due to rain – please still enter at the same place off of Greenfield Drive/Wawa entrance and just follow the signs and directions of our faculty/staff as you enter the school upon your arrival.
In addition to receiving their diplomas, students may get their photo taken by a professional photographer as part of a drive-through on campus in these time slots per last name group:
12-12:30pm: Group with last names A-E
12:30-1:00pm: Group with last names F-K
1-1:30pm: Group with last names L-P
1:30-2:00pm: Group with last names R-Z
Vehicles should enter from the Greenfield Drive/Wawa entrance to LM off of Route 30/Lincoln Highway and form a line of cars through campus that will cross over the Iron Bridge towards the athletic fields. Each family is limited to one vehicle (unless you have multiple graduating students and can't all fit in one car) for this drive through event. Students and families will be greeted by faculty and staff lining the sidewalks through campus, and wishing you all many congratulations as you drive through campus to the Iron Bridge.
At the Iron Bridge students will receive their diploma and graduation packet from LM faculty, and pose for a photo with the professional photographer. The photos will be available later for families to purchase and the form is included in the button link below. We request that only the graduate leave the car for the photo, and ask that family photos take place at a different time and location. After the diploma pick-up and photo, the graduate carload will drive across the Iron Bridge to exit campus.
All LM faculty and staff, as well as the professional photographer, will be wearing protective masks and adhering to COVID-19 safety protocols. LM students are permitted to remove their protective masks to have their professional photo taken near the Iron Bridge during this event as they maintain a safe distance from the photographer and others.
We ask that you try to arrive as close to your designated time frame as possible, and help us provide a safe and enjoyable environment for all by abiding to these guidelines.
The Drive Through Diploma Pick-up & Photo Opportunity event will also be livestreamed from our website.
The livestream link is included in the button below. You are welcome to  share it with others in advance. This event will also be recorded so that you can use this link to watch the event another time if others can't tune in or you want to watch it again later. The graduation ceremony is also being livestreamed –
see event here
.
We can't wait to celebrate this milestone and achievement with you later this month!