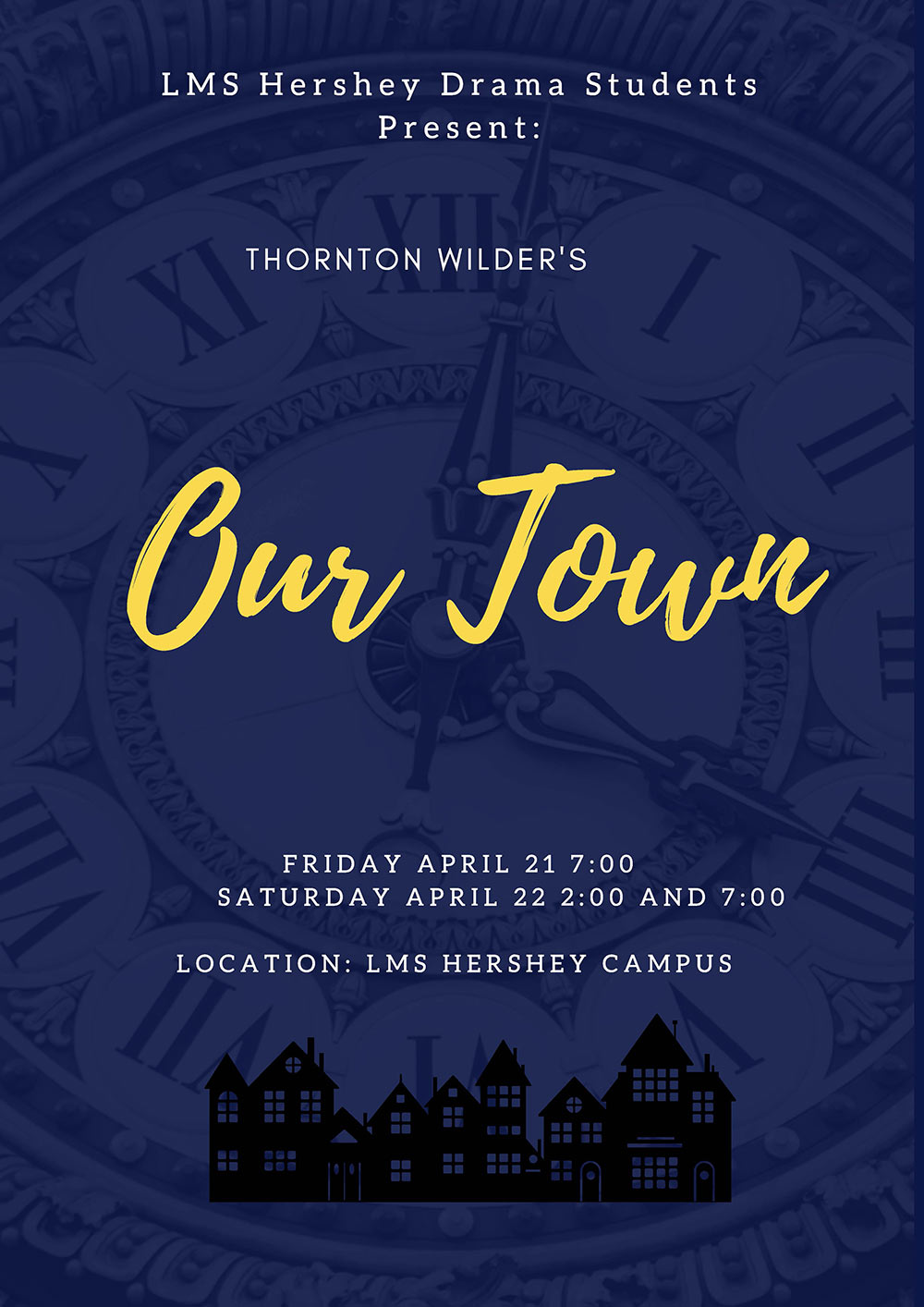 "no curtain. no scenery"
A minimalist theatrical style sets apart the Pulitzer Prize winning drama "Our Town" written by Thornton Wilder. The audience is taken to Grover's Corners, New Hampshire and introduced to the many souls who make up this small town. However, where they are truly taken is to their own towns and their own communities and they will see those that make up each an one of our towns. This is a play about the beauty of life and the importance of truly seeing every moment. Join the Lancaster Mennonite Hershey Campus Drama Students as they perform in an intimate, theatrical setting this American classic. There are three chances to see it:
April 21 at 7 p.m.
,
April 22 at 2 p.m.
7 p.m.
 Tickets are available for purchase in the main office. Tickets can be reserved by calling the school office at 717-533-4900.
Cost:
$8.00 for adults
$6.00 for students
4 years and under are free
Due to limited seating children 4 and under will still need a physical ticket to reserve their seat.
Tickets may also be purchased at the door if available.
Seating is limited and purchasing tickets in advance is recommended.
Seating is general admission.