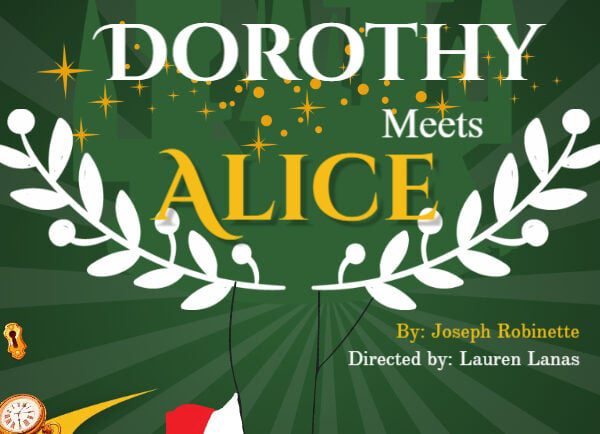 The Locust Grove Middle school students are excited to present the play Dorothy Meets Alice by Joseph Robinette.
This play version of the delightful meeting of two of literature's most famous young ladies unfolds when a young man puts off a book report at the last minute, then suddenly finds himself in a strange place somewhere between Oz and Wonderland.
The show runs March 24 and 25 at 7:30pm.
Admission is FREE! There will be a donation box at the door.
Dorothy Meets Alice Cast
Stage Manager: Caden Nolt
Judson- Kyler Buckwalter
Dorothy- Lily Muenstermann
Alice- Allie Doutrich
Red Queen- Sofia Brubaker
Mad Hatter- Solomon Denlinger
White Rabbit- Dylan Diffenderfer
Dormouse- Joanna Stoltzfus
Tweedle Twins- Collette Carlson
Cards- Daniel Thomas and Devynn Mast
Cheshire Cats- Addie Phipps and Sophi Buckwalter
Wicked Witch- Kate Metzler
Scarecrow- Lukas Kehler
Cowardly Lion- Reuben Gingrich
Tin Man- Grant Weaver
LolliPop Kin- Clinton Cox and Patrick Batts
Ozians- Ava Wissler and Syrianna Smith