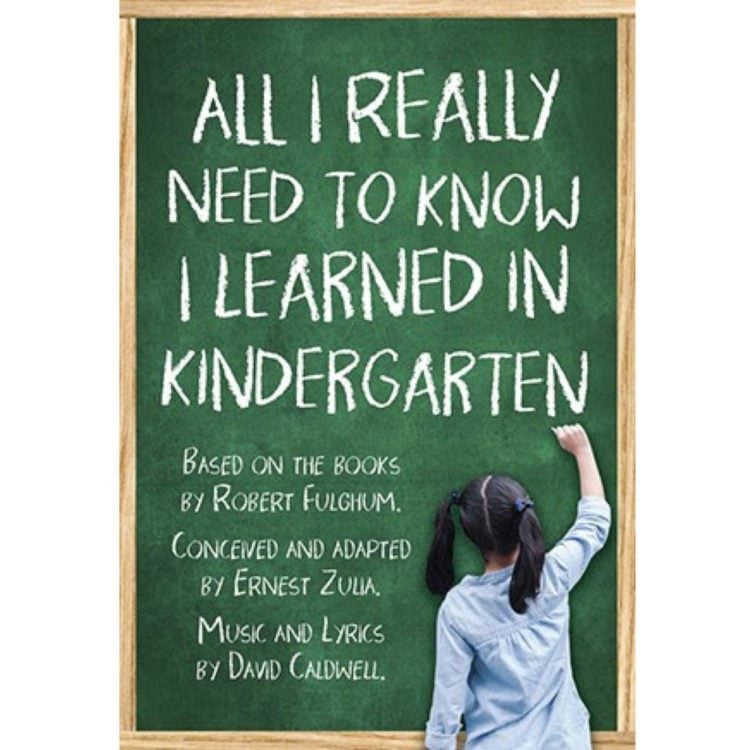 LMH Fall Production "All I Really Need to Know I, Learned in Kindergarten"
Based on Robert Fulghum's best selling books, the show takes a funny, insightful and heartwarming look at what is profound in everyday life. This tightly woven stage adaptation is an evening of theatrical storytelling that utilizes a revue format, with monologues, dialogues and multiple voice narration. The many delightful stories feature colorful characters such as: a shy little boy who insists on playing the pig in his class production of Cinderella and steals the show; a man whose dream of flying carries him 11,000 feet over Los Angeles in an aluminum lawn chair lifted by 45 helium filled surplus weather balloons; a mother of the bride who brilliantly orchestrates the perfect wedding until the bowling ball of fate rolls down the aisle; and a modern day Greek philosopher who finds the meaning of life in a piece of broken motorcycle mirror from WWII. These stories and the many others are about all of us and celebrate our very existence, from the whimsy of childhood to the wisdom of old age."
Thursday, October 15 at 6:30PM
Friday, October 16 at 6:30PM
Saturday, October 17 at 6:30PM
Sunday, October 18 at 3:00PM
*Note: This is an outdoor production. Please dress accordingly, bring a chair, wear a mask, and observe social distancing. You are welcome to bring picnic food to create a dinner theater experience.