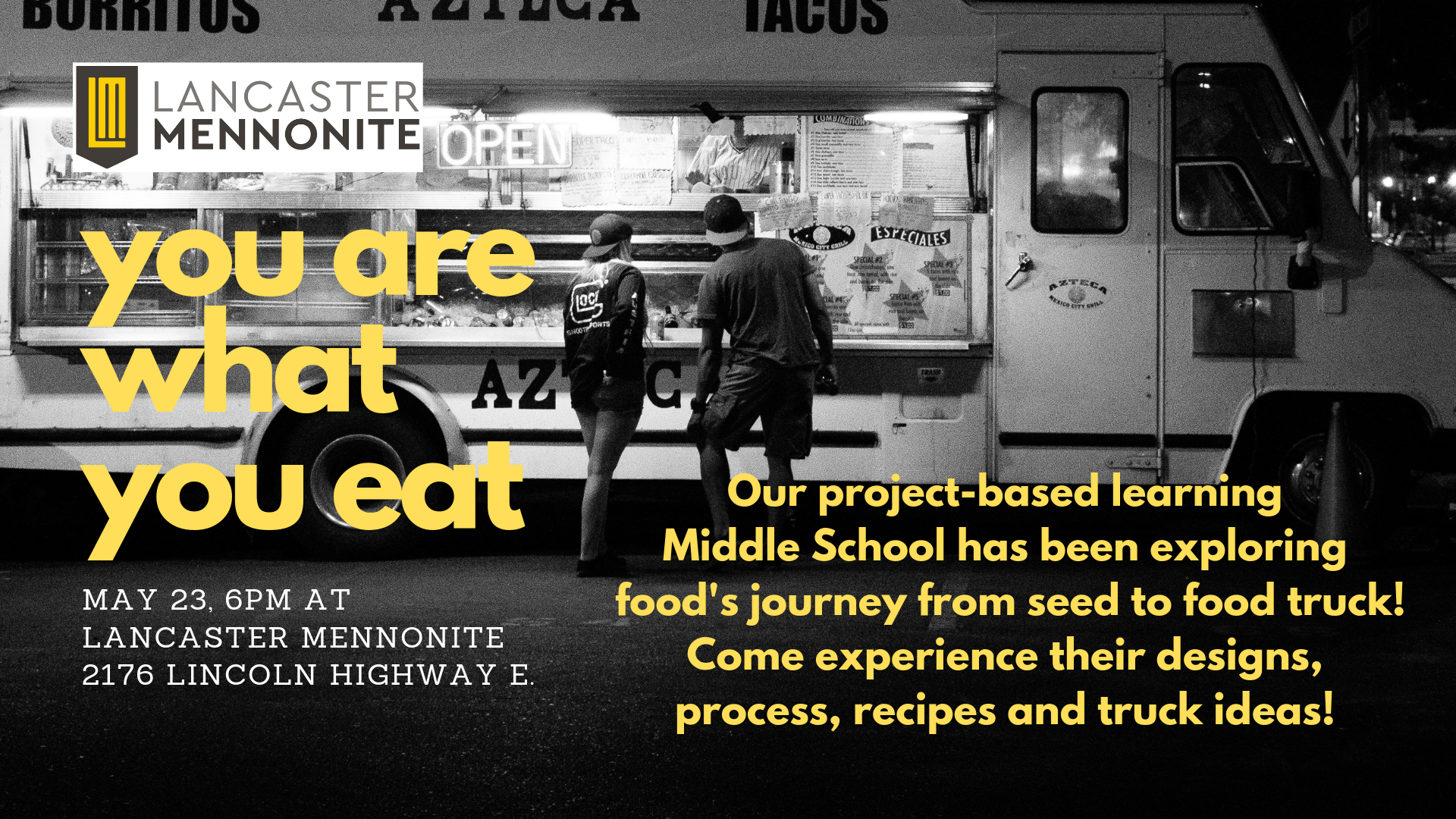 Our Project-Based Learning Middle School students are designing a Food Truck and presenting to the public on May 23 at 6 pm at our Lancaster Campus (2176 Lincoln Highway East). If you are curious about our PBL Middle School – this is a great way to check it out!
This quarter their theme is 'You are what you eat'.
Students have been learning about where their food comes from, sustainable farming practices, global impact, nutrition, food safety, business plans, budgeting, marketing, seed germination, basic cooking skills, data representation, food web, and compassion in action all with the goal of designing and running their own food trucks. Small groups of students will be tasked with building a food truck, researching and making an ethnic dish to serve, along with a name and logo for their trucks.
The public is invited to come, taste and see all that students have learned during the last 9 weeks of school.