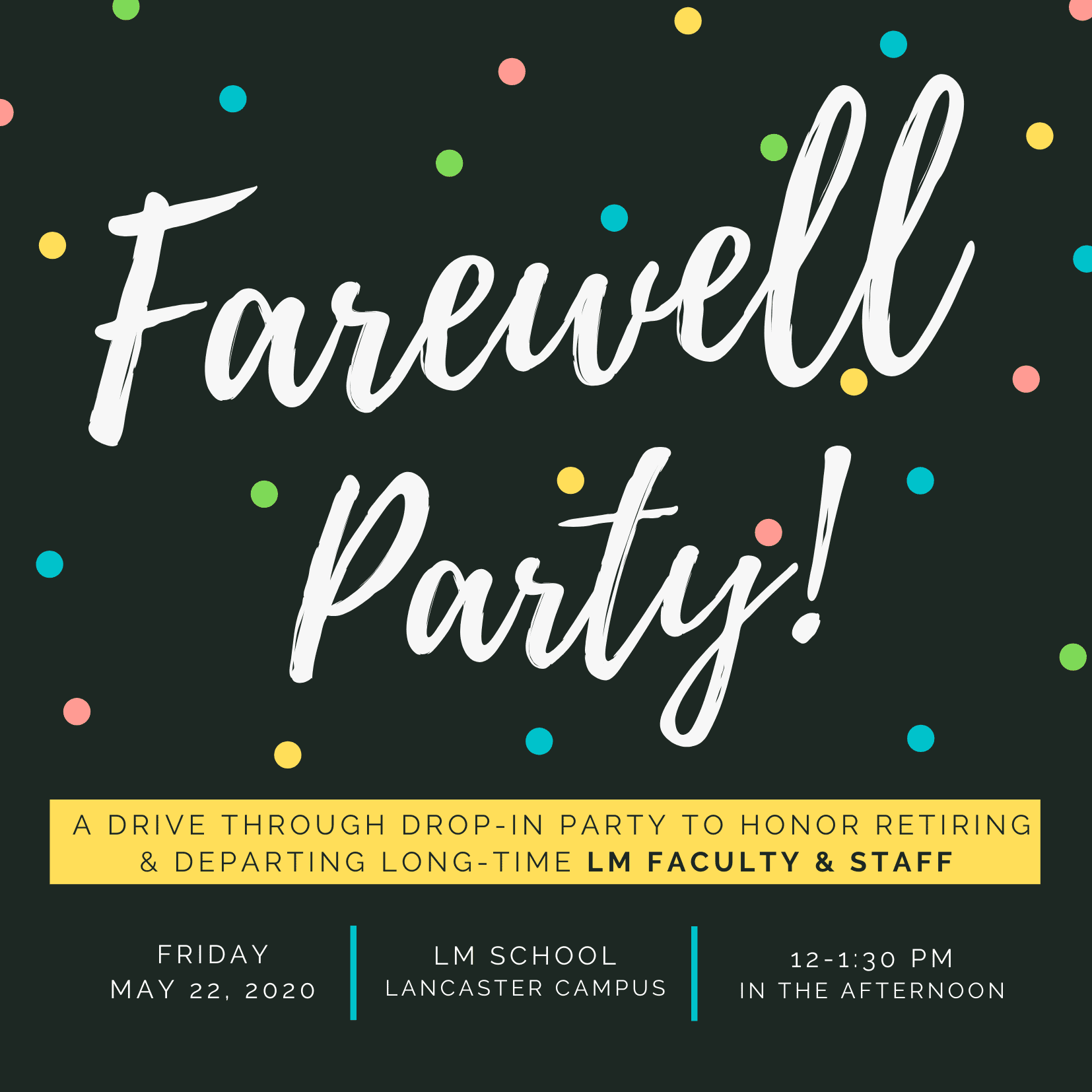 Paul Brubaker – LMH Photography Teacher
Kathy Ciaccia – LMH Art Teacher
John Denlinger – Director of Church Relations & Advancement Associate
Kathy Engle – LMH English Teacher
Geoff Groff – LMH & New Danville Physical Education Teacher
Marlin Groff – CFO
Brent Hartzler – LMH Spanish teacher
Edie Hess – New Danville Administrative Assistant
Elvin Kennel – LMH Principal
Marian Severson – New Danville Kindergarten Aide
Dottie Weber – Director of Food Services, LMH Family & Consumer Sciences Teacher
Nancy Witmer – Transportation Assistant & Bus Driver
Tim Yoder – LMH History Teacher
We encourage you to drive through to offer words, cards or gifts of affirmation and thanks for their MANY years of service and contributions to the LM community.
Each person will have a table on campus near Gym A where you can greet them (social distancing safely). We ask that you enter through the main entrance off of Lincoln Highway/Route 30.
We hope you can join us to honor and celebrate these amazing individuals, and wish them well for what is next!