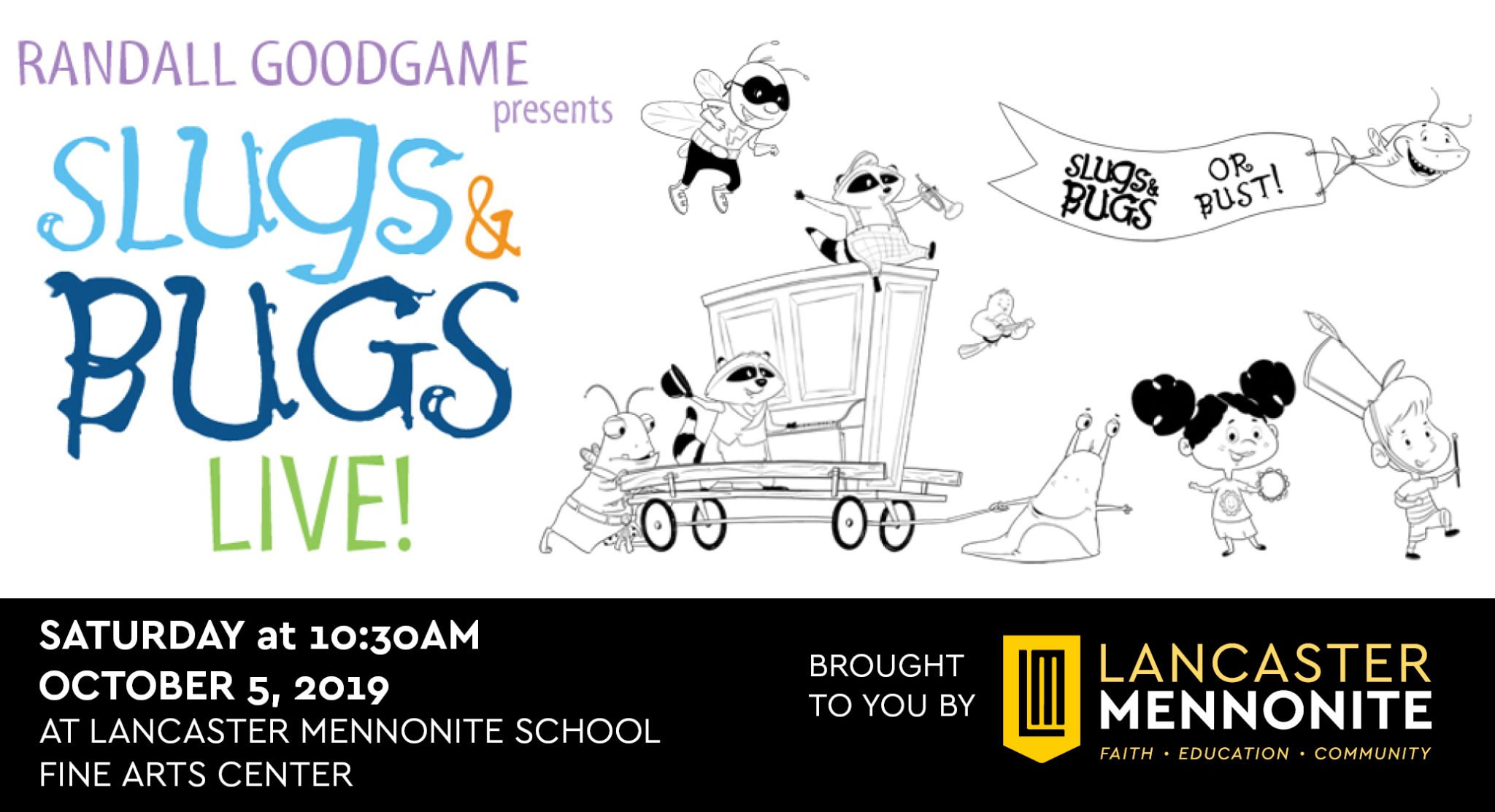 Slugs & Bugs Live Concert
A joy-filled musical experience featuring energetic vocals, exuberant piano, guitar and mandolin instrumentals, and brightly colored animated videos! The concert is peppered with fun, interactive moments for the whole family.
Randall Goodgame (former "Silly Songs" writer for VEGGIETALES and worship pastor) leads the approximately 60 minute performance.  Kids spin around, parents get silly on stage, sometimes there's a parade… Slugs & Bugs LIVE is truly an investment in your community as Randall leaves both kids and parents with laughter in their hearts and a deepening awareness of the presence of Jesus in their lives!
Slugs & Bugs videos have surpassed 4.7 million views on Youtube, and we are so thrilled they will be joining us at the LM Fall Festival on Saturday morning, Oct. 5 at 10:30 AM. We hope you can join us!