Light the Future Campaign
Our Future is Together
LM is embarking on a new and exciting journey, and we hope you will join us! We are excited for every LM student to be together at one campus and the opportunities this provides for increased interactions across grade levels, strengthened curriculum initiatives, and maximizing the use of our facilities and staff resources. We're renovating and renewing our beloved spaces for the increased usage in the coming years.
Unite. Renew. Inspire.
As we keep our eyes focused on our mission, the path ahead is clear.
For over 80 years, Lancaster Mennonite has existed to provide Christ-centered education and to equip students to change our world. THIS IS OUR UNCHANGING PURPOSE. 
UNITE: Create a unified PreK-12 grade community with strengthened curriculum priorities and collaborative learning opportunities across grade-levels that fully utilizes and effectively stewards the resources of our 95-acre Lancaster campus.
RENEW: Upgrade well loved and highly used spaces to maintain state-of-the-art facilities for academics, fine arts, and athletics that will serve the needs of students of every age in a united LM community.
INSPIRE: Create spaces designed to support new curriculum initiatives that help students grow in their understanding of the world and discover their purpose in it.
But we cannot walk this path alone; WE NEED YOU!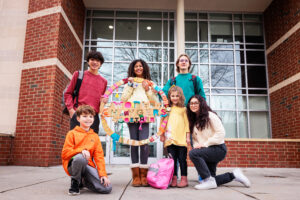 Capital Campaign Featured Highlights
In addition to renovations in existing classrooms, offices and hallways, several new spaces will be created to accommodate the needs of all of our students, faculty and staff, and visitors.
STEAM CLASSROOMS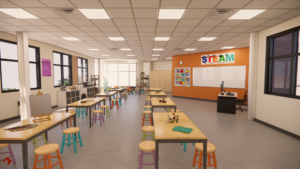 Creativity and innovation need places to grow, like our STEAM (science, technology, engineering, art and math) areas! The new Elementary MakerSpace area will be created on the third floor of the Rutt Academic Center. The High School will house a new science wing, which will include two lecture rooms and two labs. The Design Lab in the Middle School is undergoing complete renovations as well.
New Entrances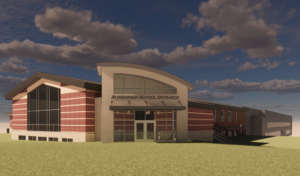 New entrances to both the Middle School and High School Office and the System Office (east end of the 2160 Lincoln Hwy E. building) will be constructed. This will centralize all the offices at the front of the campus, improving accessibility for guests and parents, and allowing for increased security as all visitors must enter through one of those offices.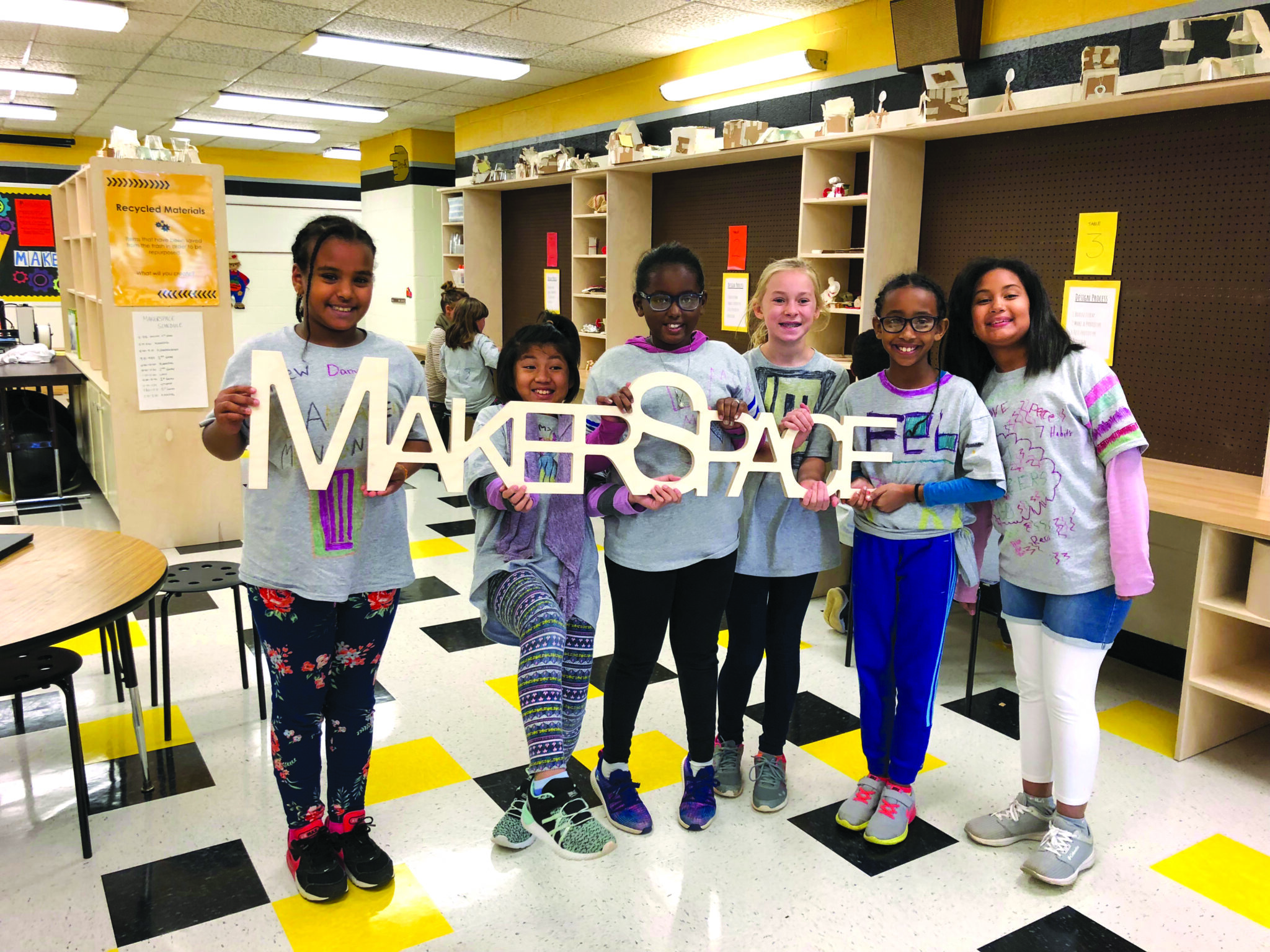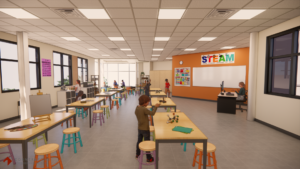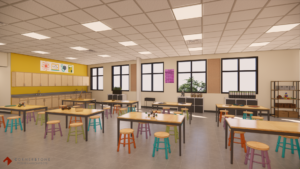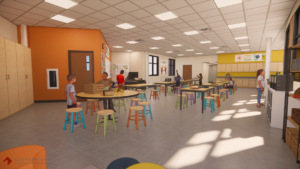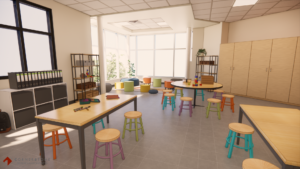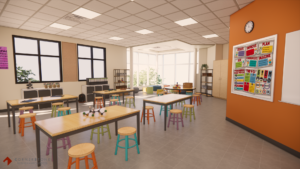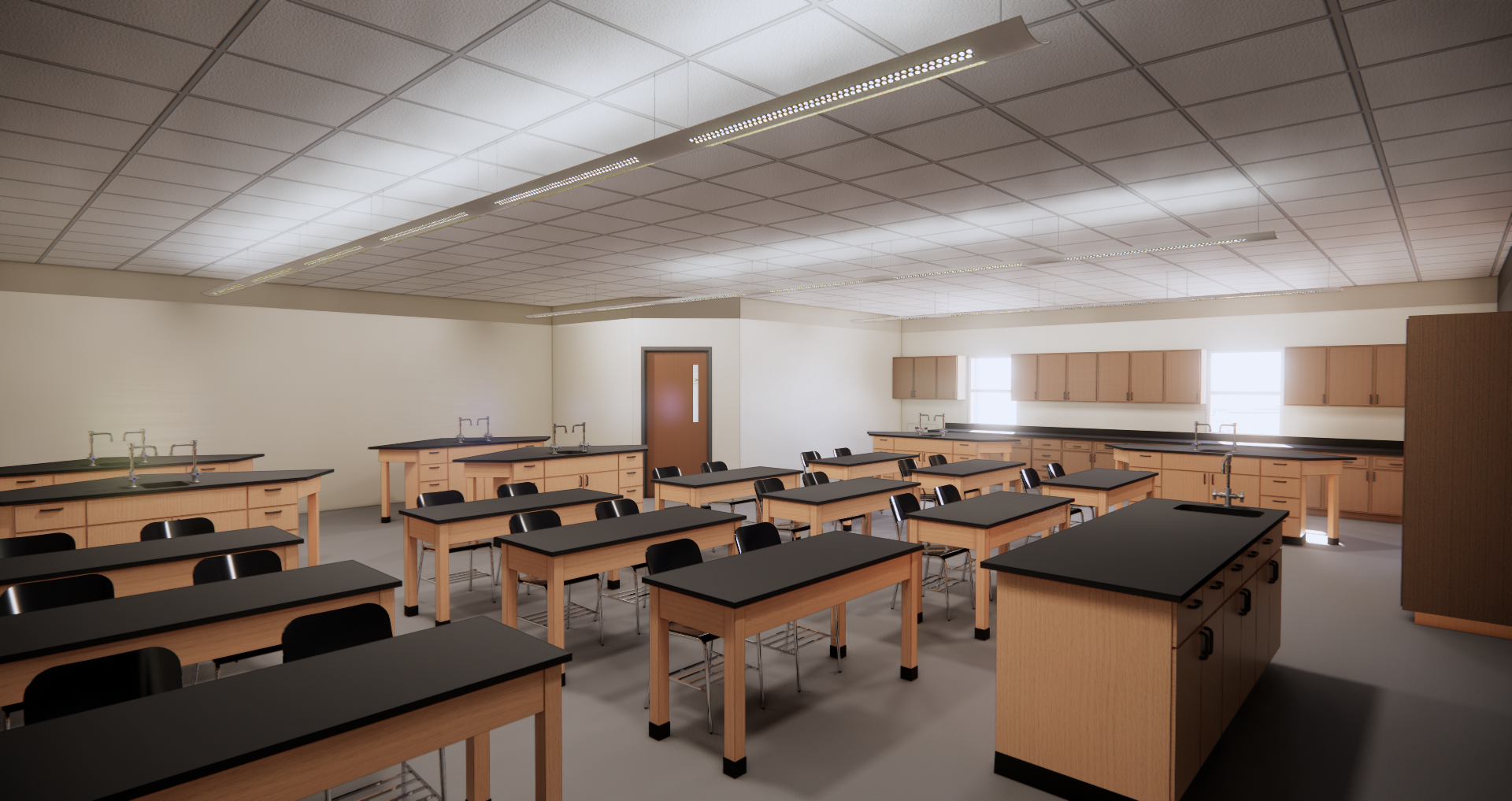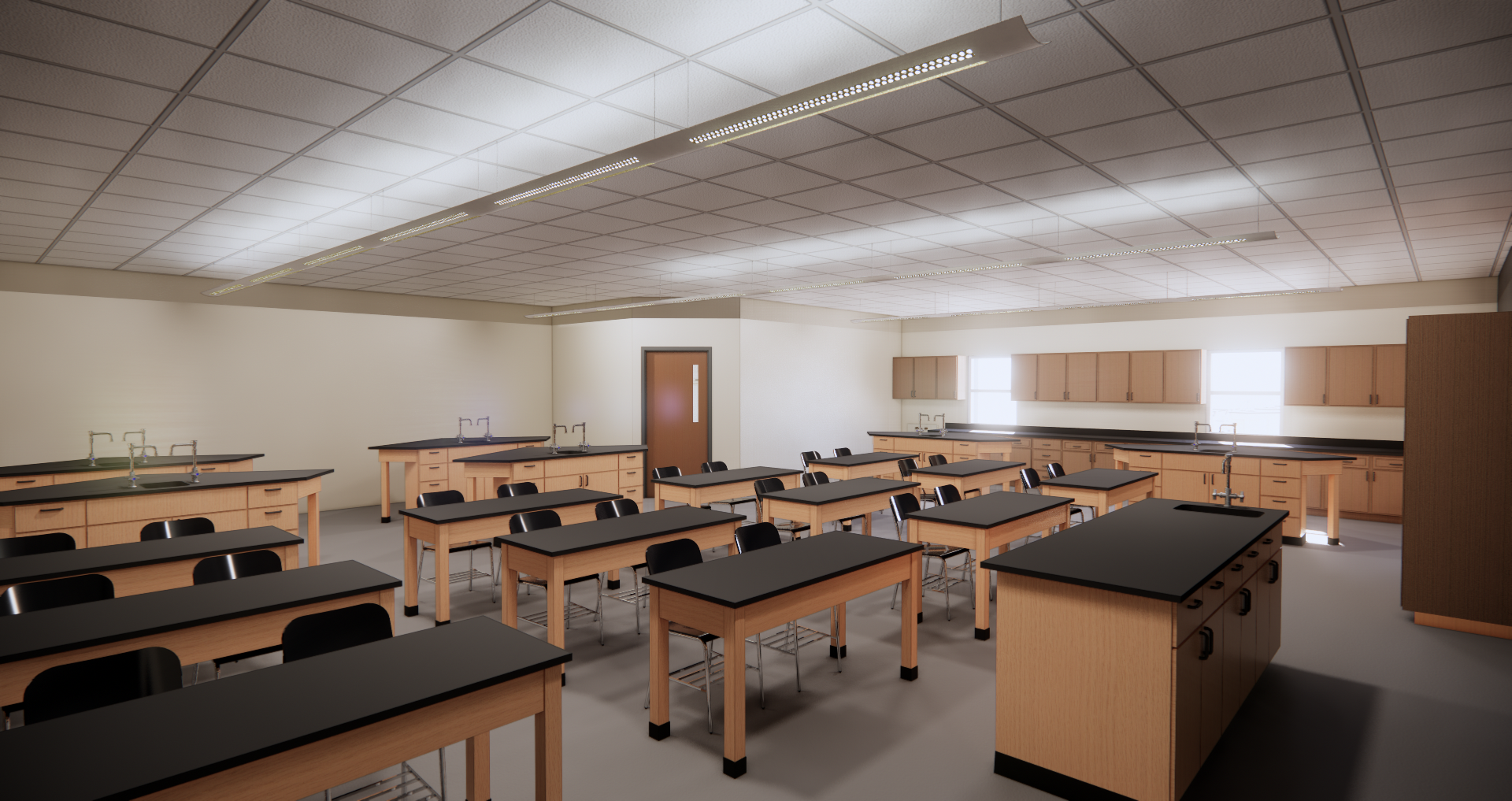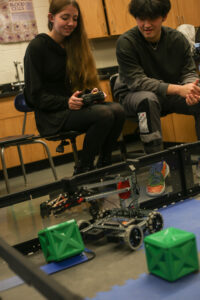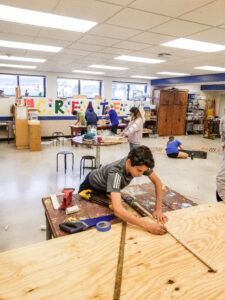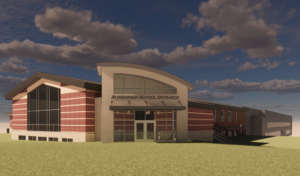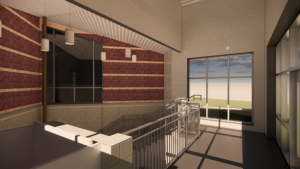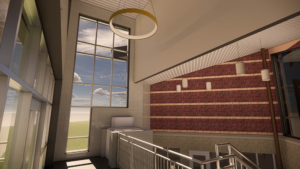 Playground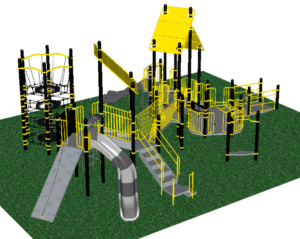 The addition of Elementary students to campus creates a new need for playground spaces. The playground will provide a great outdoor play space for students of any ability. It includes ramps and lower play features that create more accessible play areas, as well as slides, music makers, climbing items, and swings.
Athletic Facilities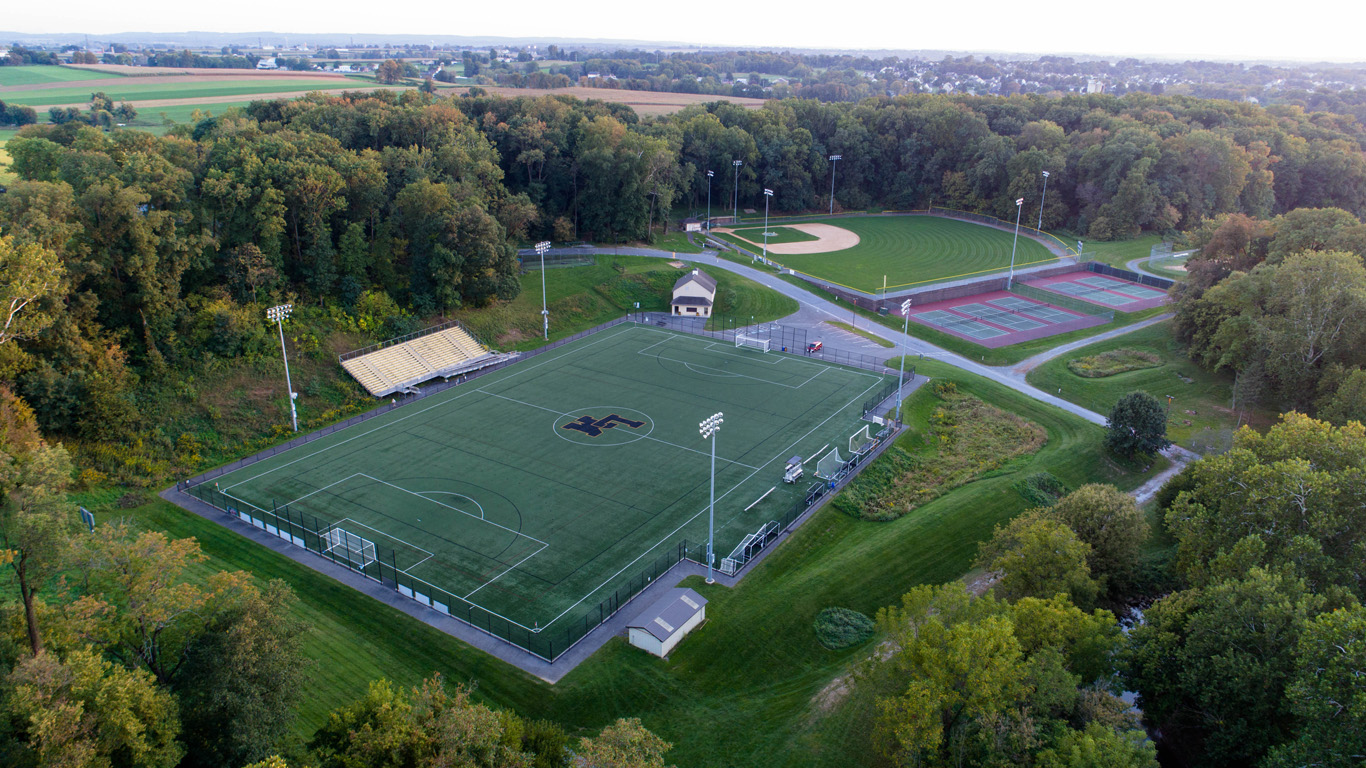 LM's athletic facilities add so much to the academic and community experience of our students. As we bring additional Elementary and Middle School students on campus, these facilities will see increased usage. In anticipation of this, the turf field and the track will both be resurfaced, ensuring our students and athletes have safe places to learn, acquire new skills, and compete.
News & Renovation Updates
Supporters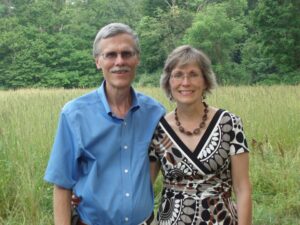 Rick and Marcy High
Light the Future donors, Alumni Parents, Former Faculty
"Lancaster Mennonite has been a significant place for our family, and we wanted to support this project through the creation of the Elementary library. Libraries are spaces that help us grow emotionally, spiritually and academically. Books take us places we've never been and teach us things we may never learn otherwise. We hope our gift encourages every LM student on their journey to become a lifelong learner."
Vincent and Yaury Pagano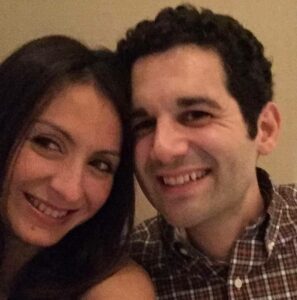 Vincent and Yaury Pagano
Current LM Parents, Campaign Supporters, Board Member
"We love Lancaster Mennonite because of the faith formation that happens in the classroom, as well as the focus on community and treating others with kindness. The Spanish Immersion program is also really important to our family as Yaury is from Costa Rica, and we want our children to be able to speak Spanish."
We Invite Your Support!
Will you join your friends and community in making a gift to LIGHT THE FUTURE of Lancaster Mennonite?
Your individual, family, business and congregation will make a difference through your finanical support and prayers:
Cash Gifts
Multi-Year Pledges
Gifts of Real Estate or Stock
IRA Distributions
Estate Gifts or Bequests
Family Gifts
Prayers
We invite your support as we continue to live out our mission.
For questions or additional information, please contact: