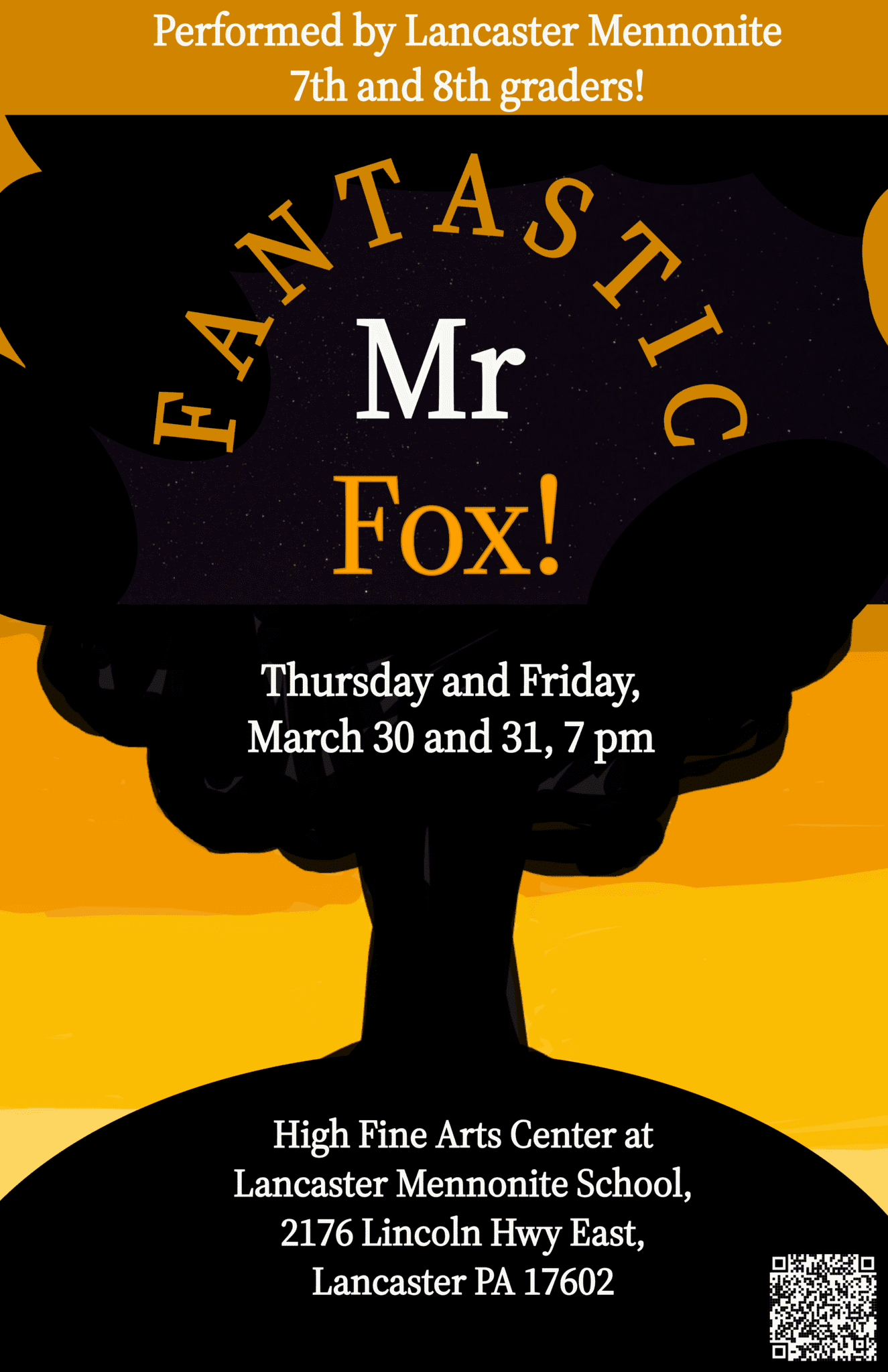 Join Lancaster Mennonite Middle School Students for their production of Fantastic Mr. Fox on March 30 and 31 at 7pm both nights. This will also be the Quarter 3 exhibition.
"And so it begins another enchanting Roald Dahl tale concerning the extraordinary adventures of three nasty farmers, two curious creatures, a family of foxes and our hero- a most fantastic fellow! Mr. Fox and his friends are able to outsmart the farmers and take us through a delightful tale. Fantastic Mr. Fox, like many of Dahl's works, is a story about triumphing over cruel and selfish forces. The novel explores the importance of family and friends as well as the power of intelligence in overcoming strength."
Tickets are free, donations will be accepted at each performance.