High School
Engaging Learners
As a comprehensive, holistic school, LM helps students of diverse abilities and interests be all they can be.
The student body includes students with academic difficulties as well as Merit Scholars; it includes those who want to work with their hands as well as those who aspire to work towards professional careers. The formation of artists, musicians, entrepreneurs and skilled technicians is not measured by SAT scores.
While some schools talk about "academic excellence," LM promotes holistic educational excellence, that addresses the whole person and prepares them for life, not just college or academic success.
While nurturing all gifts and talents, the high school program still provides academic rigor that can propel students to top-notch colleges and universities.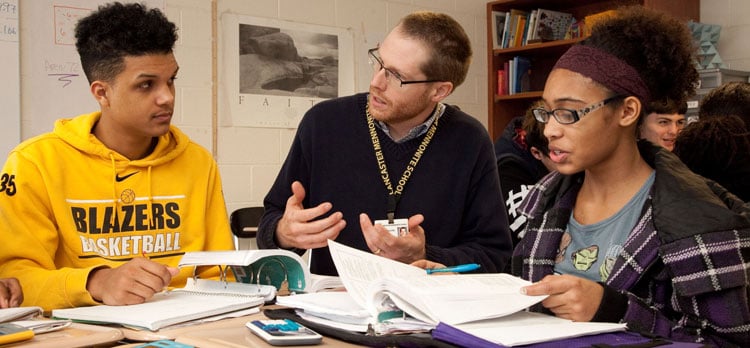 LM's academic excellence is evidenced by significantly higher Advanced Placement test success of LM students versus PA and national averages, according to College Board data. The 5-year trend clearly reflects the growing strength of LM's academic program that drives increasing AP success while PA and national averages remained unchanged over the years.
LM is exceptionally strong in AP Calculus AB for which our students achieved a mean score of 4.57 in 2014 compared to PA and national averages of 3.24 and 2.94, respectively. For other AP subjects such as Biology, Environmental Science, Statistics, US History and World History, LMH students out-performed PA and National averages by significant margins.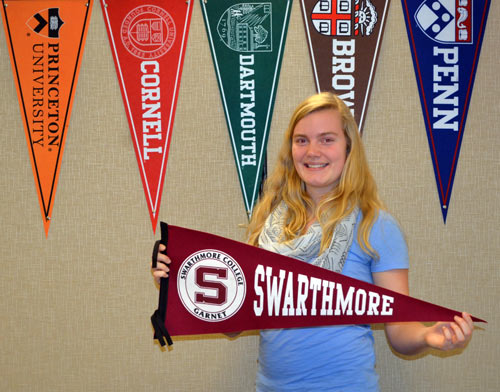 LM Students Have Recently Been Accepted by the Following Colleges and Universities
National Universities
Princeton University #1
University of Chicago #3
Columbia University #5 (tie)
Massachusetts Institute of Technology #5 (tie)
Stanford University #5 (tie)
University of Pennsylvania #8
California Institute of Technology #10
Johns Hopkins University #11
Brown University  #14 (tie)
Cornell University #14 (tie)
Rice University  #14 (tie)
Vanderbilt University #14 (tie)
Georgetown University #20
Emory University #21
University of California Berkeley #21
UCLA #21 (tie)
University of Southern California #21
Carnegie Mellon University #25
University of Virginia #25
Wake Forest University #27
Tufts University #29
Boston College #32 (tie)
College of William & Mary #32 (tie)
Brandeis University #34 (tie)
Georgia Institute of Technology #34 (tie)
Boston University  #37 (tie)
Case Western Reserve University #37 (tie)
University of Miami #46
The Pennsylvania State University #52
University of Texas at Austin #56
American University #69
National Liberal Arts Colleges
Amherst College #2
Swarthmore College #3
Washington and Lee University #10
Colgate University #12
Bucknell University #33
Lafayette College #36
Franklin & Marshall College #39
Bard College #46
Wheaton College #63
Hillsdale College #71
Regional Colleges and Universities
Chapman University #5 in Regional Universities West
University of Scranton #6 in Regional Universities North
Goshen College #6 in Regional Colleges Midwest
James Madison University #7 in Regional Universities South
Cedarville University #13 in Regional Colleges Midwest
Lebanon Valley College #24 in Regional Universities North
Bluffton University #27 in Regional Colleges Midwest
Eastern Mennonite University #41 in Regional Universities South
Messiah College #5 in Regional Colleges North