Event Info & Ticket Sales
Ticketing & Box Office Information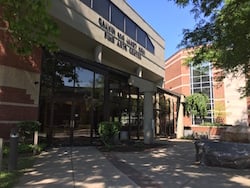 If you would like to purchase tickets for an upcoming event at the Lancaster Mennonite Calvin & Janet High Fine Arts Center or have questions, please click on the School Ticket Sales button below or contact our Box Office.
Most events that are non-school functions should be purchased through the third party's website. If you have any questions, please contact our Box Office at the phone number or email listed below.
BOX OFFICE CONTACT INFORMATION
To learn more about school events (student plays, musicals, music performances, etc.) happening at the Fine Arts Center please visit the Events Calendar and click the button below for more information.
Fine Arts Center Venue Information
CALVIN AND JANET HIGH FINE ARTS CENTER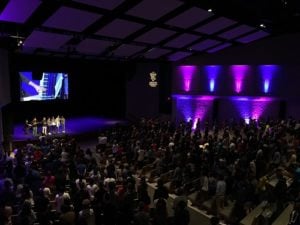 Performance Space and Concert Hall
Our facility houses music rooms and art studios as well as the state-of-the art 1,250-seat Weaver Auditorium acoustically designed for all performances. The facility is located at 2176 Lincoln Highway East, Lancaster, PA 17602.
LMS makes every effort to keep the sound, lighting and other systems at the highest level to support the most discriminating professional-level performers seeking a large venue in Lancaster County.
For more information about the facility, please click the button below.