More Time, More Growth
LM's full-day kindergarten classes help students develop a love of learning in a nurturing environment where children learn to respect each other. Our kindergarten is a success-based program that teaches academics with developmentally-appropriate practices and prepares children to flourish in first grade.
Kindergarten is offered up to five-days per week with the option of a three-day or four-day program. Additional days offer opportunities for:
Expanded themes for understanding concepts
Additional language arts and mathematics activities to reinforce basic concepts in the curriculum
More Bible stories and Scripture memorization
More opportunity for social interaction and stimulation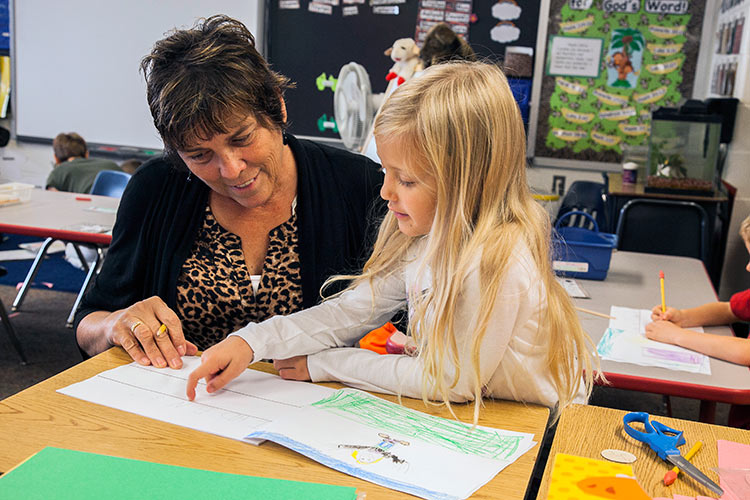 All LM kindergarten children receive:
Bible Teaching
Reading Readiness
Handwriting
Language Arts
Science
Mathematics
Art
Music
Library
Physical Education
Chapel
Spanish Immersion — an optional track offered at the Locust Grove Campus only
Value-Based and Hands-On
Our approach is a balanced literacy-enriched program that involves reading, writing, listening and speaking. Many hands-on activities and games enhance the teaching of mathematical skills and concepts.
* The kindergarten program is offered at the Locust Grove and New Danville campuses. Please contact the campus of your choice for a description of all the curriculum components and a daily schedule of kindergarten activities at that particular campus.
Faith and LM core values are infused into the total program, along with separate Bible lessons. This approach builds a solid foundation for social and cognitive development.