Drama
Telling Authentic Stories
Drama is a form of communication that can be of service in the Kingdom of God to tell powerful stories about the human condition.
Drama Statement
We provide students with opportunities that cultivate and showcase creativity and self-expression while challenging them to a deeper understanding of God's world. Theater is an important part of the educational program that transforms lives to change our world.
At times, truthful storytelling requires the portrayal of attitudes and actions that are contrary to our understanding of God's desire for us. Our belief is that the story challenges us to think critically and wrestle with life and human brokenness. Engaging in this challenge strengthens our ability to serve the world as God's instruments of healing and hope.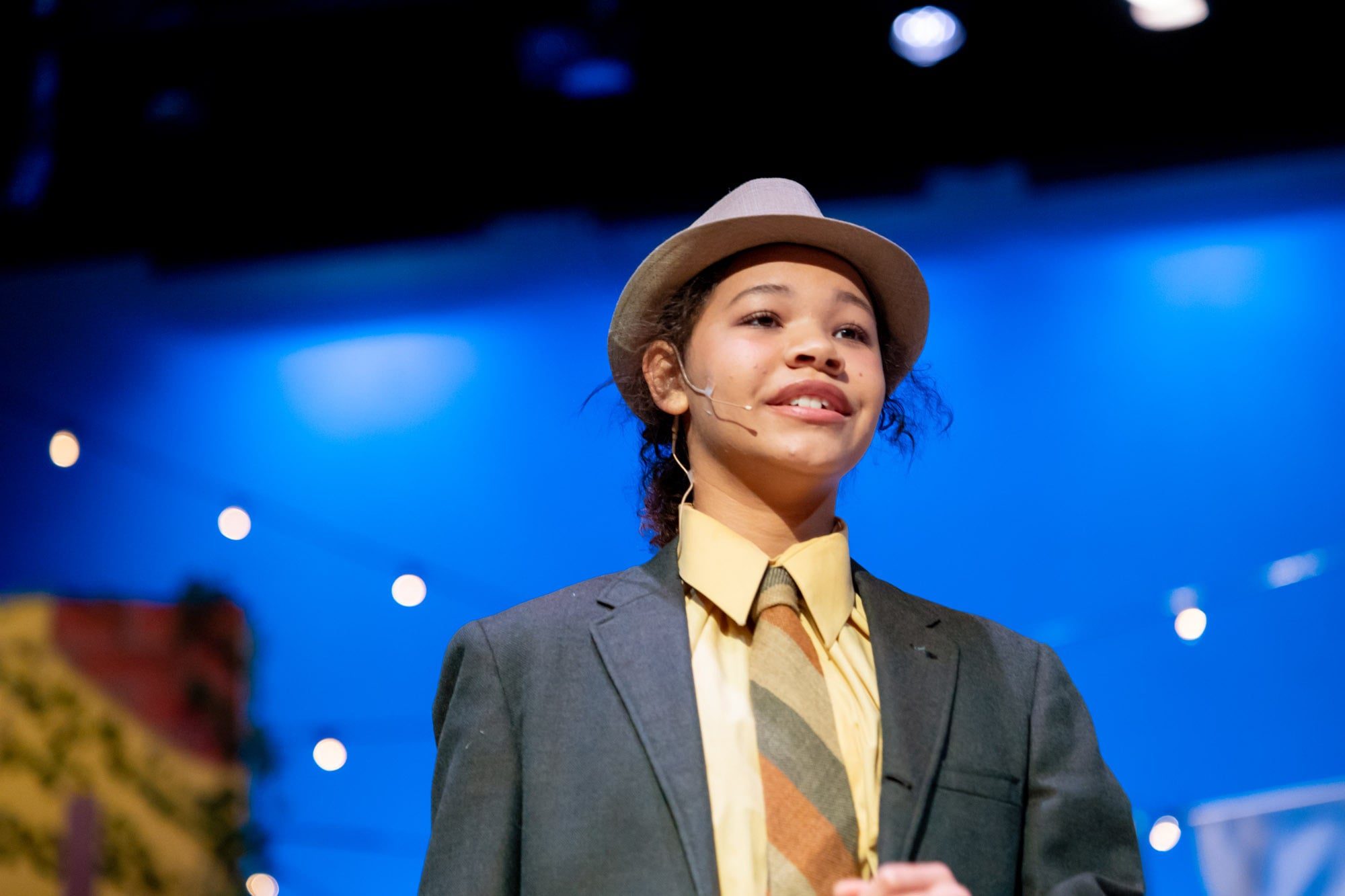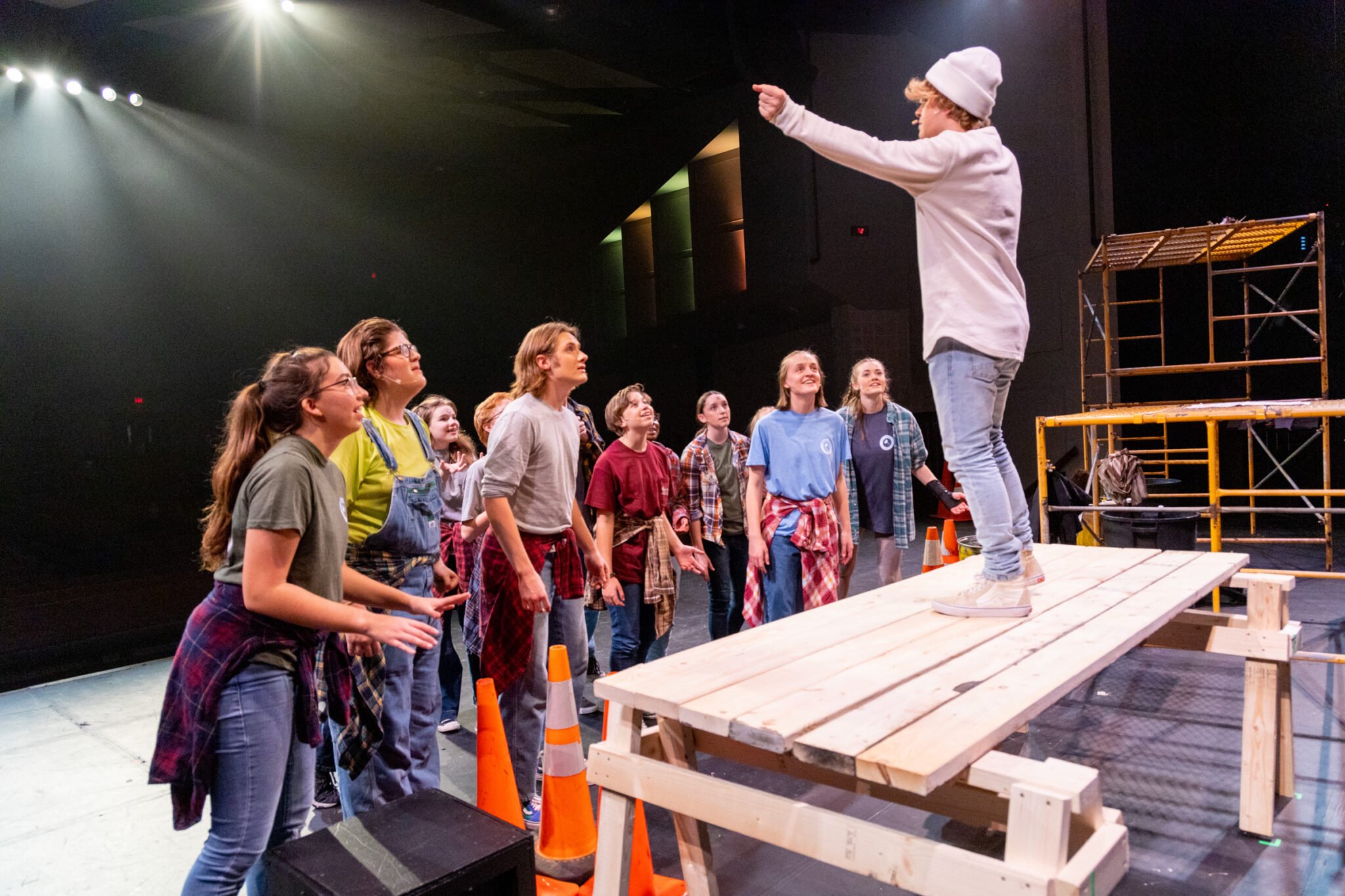 The High School and Middle School engages students in drama productions annually. The drama program varies among the grade level in terms of the degree of student involvement and number of productions.
High School – Traditionally have one fall play, one winter musical and one spring showcase per year.
Middle School – Students perform one theatrical production each year.
You can purchase season tickets online.
A Season Pass gives you access for up to FOUR Lancaster Mennonite Main Stage shows each year. Choose from one middle show play, two high school plays and one musical. Buy membership now and pick your dates later!
LMMS Production
Fantastic Mr. Fox!
Join Lancaster Mennonite Middle School Students for their production of Fantastic Mr. Fox on March 30 and 31, 7pm both nights. This will also be the Quarter 3 exhibition.
"And so it begins another enchanting Roald Dahl tale concerning the extraordinary adventures of three nasty farmers, two curious creatures, a family of foxes and our hero- a most fantastic fellow! Mr. Fox and his friends are able to outsmart the farmers and take us through a delightful tale. Fantastic Mr. Fox, like many of Dahl's works, is a story about triumphing over cruel and selfish forces. The novel explores the importance of family and friends as well as the power of intelligence in overcoming strength."
Tickets are free, donations will be accepted at each performance.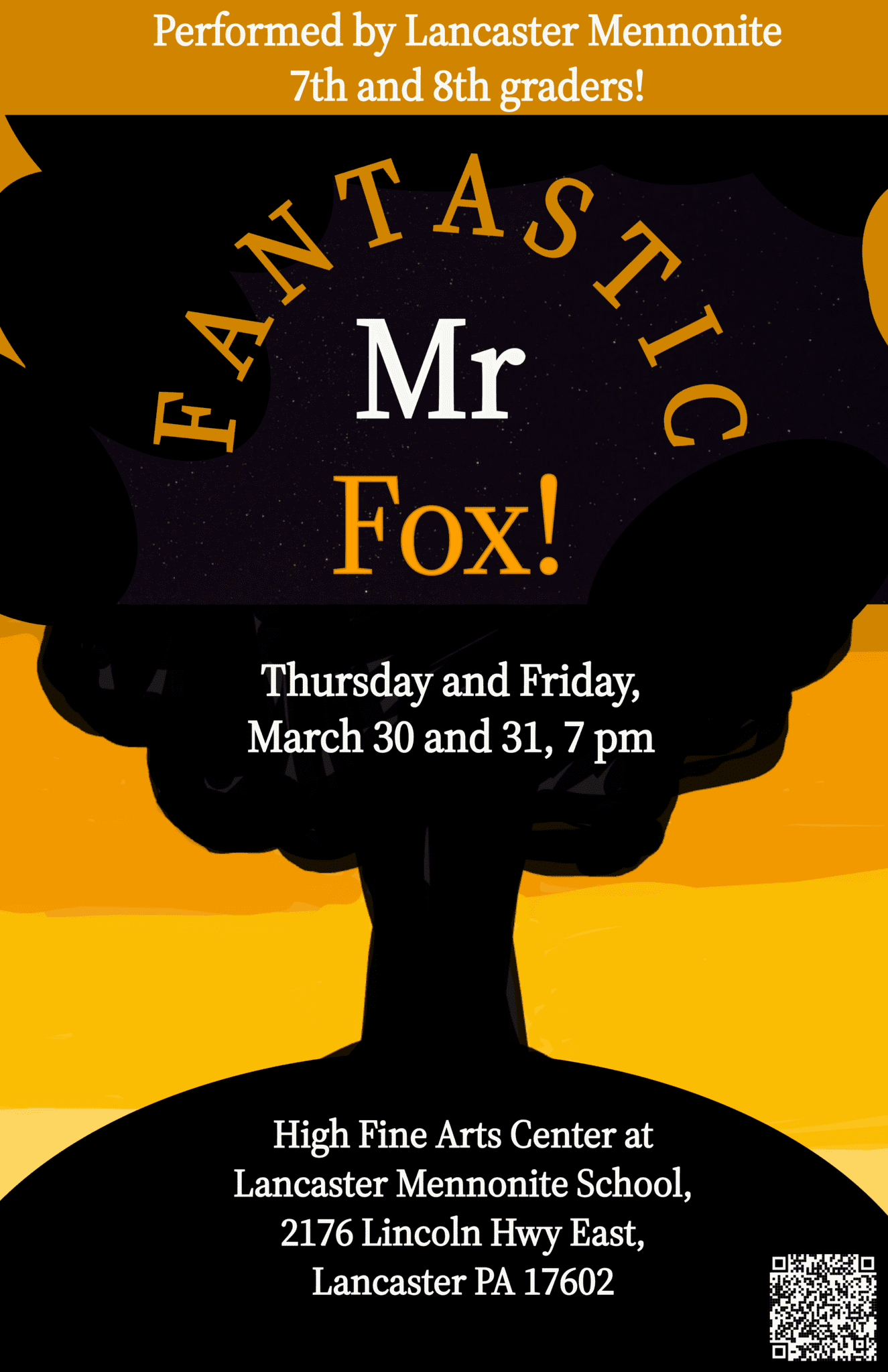 LMH Fall 2022 Show Recap
The House at Pooh Corner
Lancaster Mennonite High School presented "The House at Pooh Corner," as our fall play this year. The show is based on the Winnie the Pooh stories by A.A.Milne.
Summary: The entire story is told through the imagination of six year old Christopher Robin.  It is a beautiful morning in the 100 acre woods. Winnie the Pooh, Piglet, Eeyore and all their friends  are anticipating a "mergency meeting" called by Christopher Robin and his friend Backson.  When he arrives, he tells them that he is being sent away to something called education.  Terrified of the unknown, they all decide together to run away to the South Pole.  But before they can leave, they encounter a noisy, new, bouncy creature that invades their serene forest and destroys Owl's house.  But by the end of the play, everything seems to have righted itself, as it always does in a child's imagination.
Check out the photo gallery attached to the Show Recap!