Exciting Announcement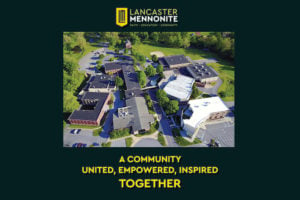 We are excited to share about upcoming changes at Lancaster Mennonite for the 2022-23 school year. With thoughtful consideration of our students and families, our staff and our programming, we have decided to unite our three campuses: Locust Grove and New Danville on the Lancaster Campus (Lincoln Highway) beginning in the 2022-23 school year. Our goal is to create  a community that is united, empowered, and inspired together.
The impact of changing demographics, combined with aging school facilities, increased school choice, historical debt, changes in churches and conferences, and declining international attendance have caused us to wrestle with the question of the best future for LM for the past several years. It is with this context that the Board has been discussing what the best version of LM looks like. So we are excited to announce that together with the Administration we have envisioned a campus where we can bring the best of our school together for every student.
Facility Plans
The Facilities Task Force and Administration spent time identifying areas on the Lancaster campus for different age levels, traffic flow, student flow and accessibility to various buildings. This page will be updated as more detailed plans develop. Here are the plans that we can share with you now:
Grades PreK-5th: The elementary students will be located in the Rutt Building with two elementary streams, one English track and one Spanish Immersion track. The Rutt building location was chosen for elementary students because of its location and classroom layout, bathroom and handwashing accessibility for young children, playground location, separation from and yet accessibility to middle and high school students and other areas on campus, like the gym, cafeteria and fine arts center.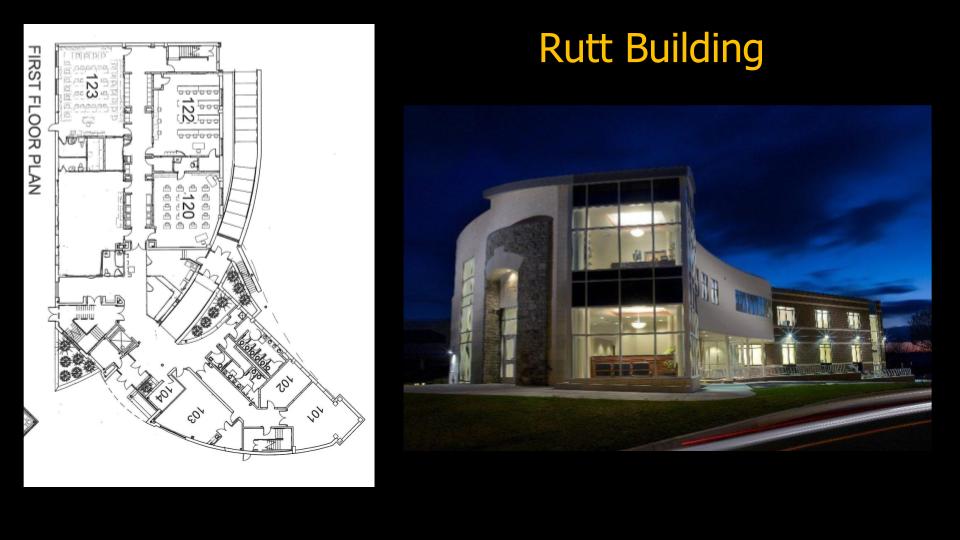 Grades 6-8th: Middle school (MS) students will be located in the newly renovated lower level of the '64 education building. There will be one middle school track, grades 6-8, with renovated design and science lab spaces.  Their location will shift slightly from the current space under the dining hall to be more centrally located on the lower level of the '64 education building.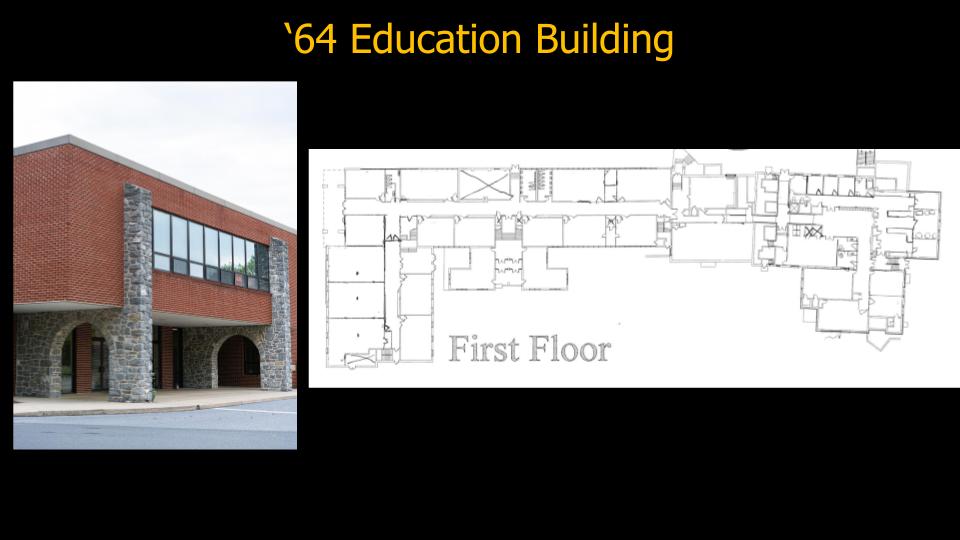 Grades 9-12th: High school (HS) students will move to a newly renovated 2nd floor of the '64 education building and the south end of the lower level with larger classrooms. HS and MS offices will move from the south end to the north end of the '64 education building or under the alumni dining hall. The former office space will become larger classrooms. New science labs will be built in the current media center space and there will be a new space for the media center, yet to be determined. The Family and Consumer Science department will move to newly renovated classrooms on the second floor of the Book Building.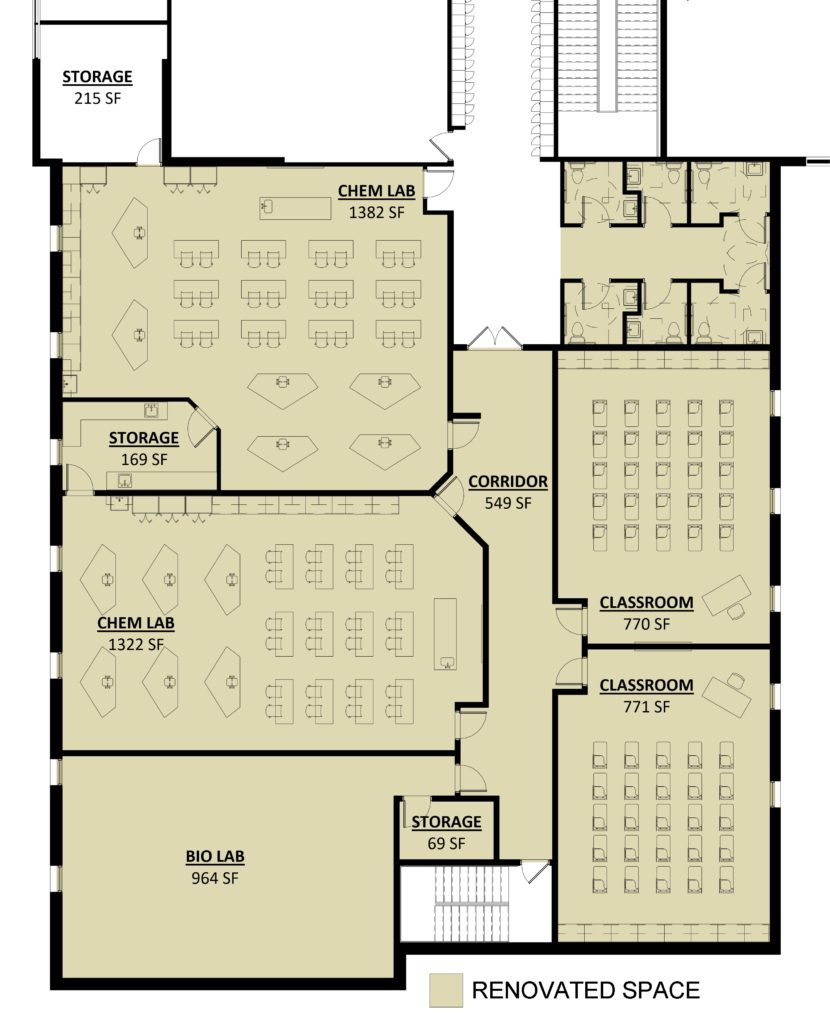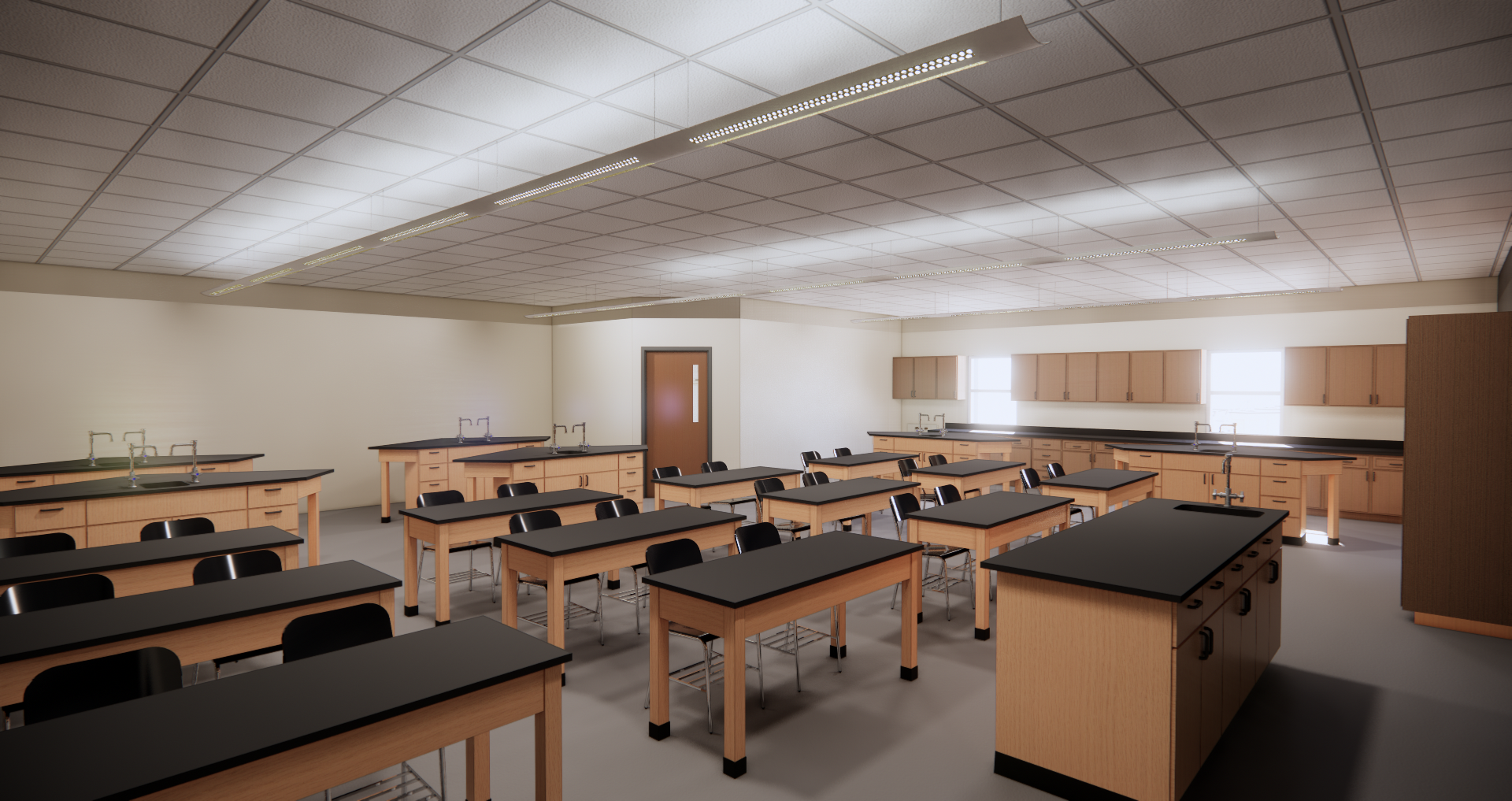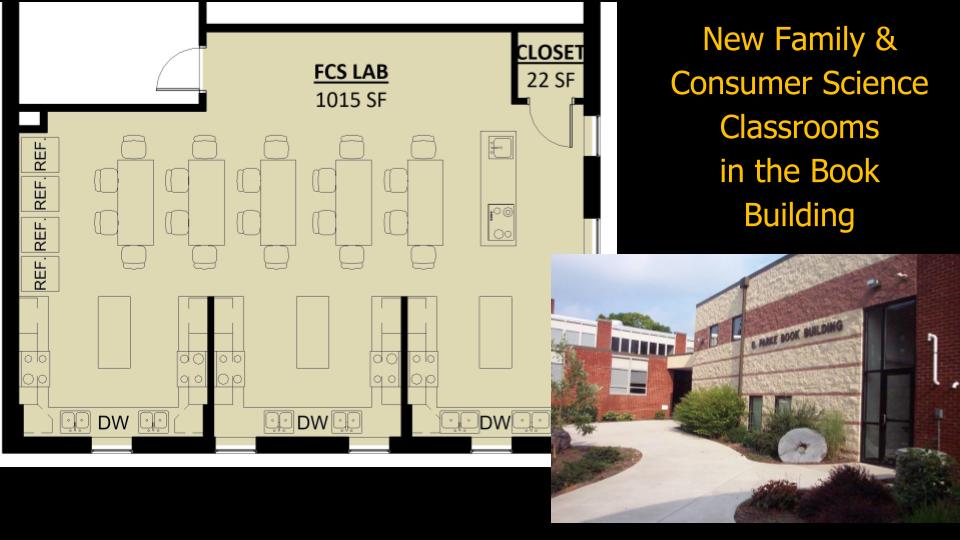 There is plenty of room to accommodate all grades at the Lancaster campus, but it will require remodeling and construction to ensure buildings accommodate the needs of each grade level.
A beautiful new playground space will also be built off the west side of the Rutt Building. There will be a new pick up and drop off lane created off of Greenland Drive at the west side of the Rutt Building for the elementary students. The elementary grades in the Rutt building allows for safe traffic flow away from the rest of campus.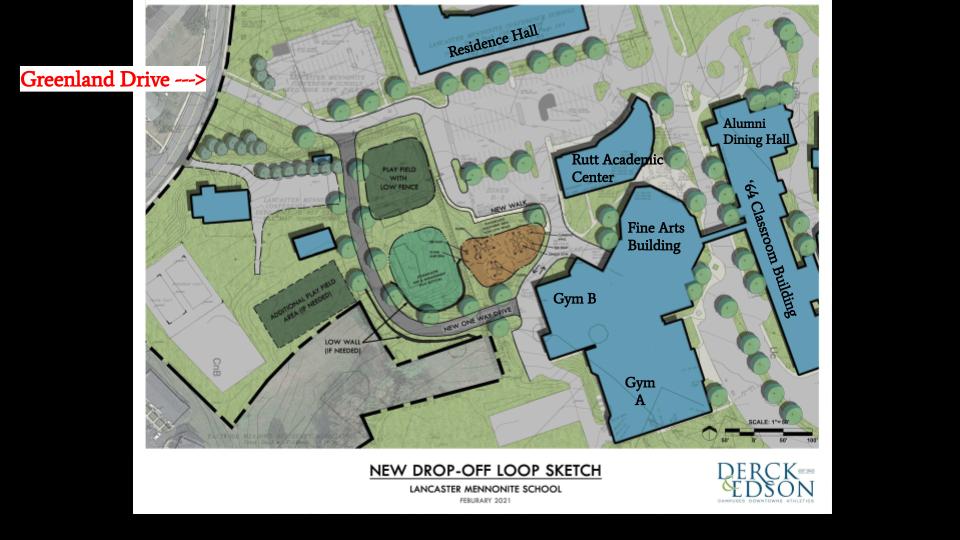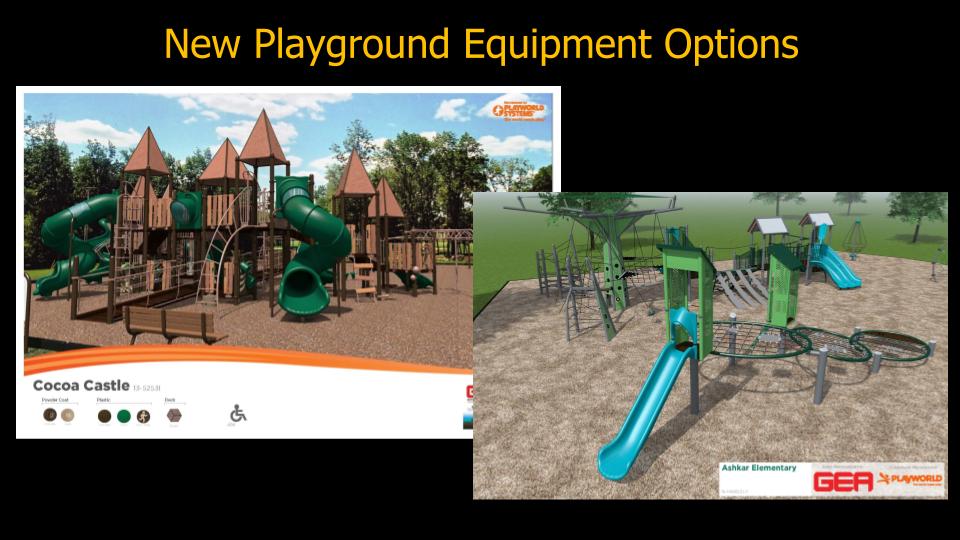 We are thrilled at the potential for an upgraded, secure, dynamic, PreK to 12th, unified campus, making the best use of our space with expanded programming, outdoor education, and a shared curriculum. Uniting teachers and programs will allow us to collaborate and educate our students together. Students will all attend school on one campus at the Lancaster Campus on Lincoln Highway.
There is plenty of room to accommodate all grades at the Lancaster campus, but it will require remodeling and construction to ensure buildings accommodate the needs of each grade level.
LM is financially stable and strong
In recent years we've reduced debt, managed expenses and made strategic decisions that ensure long term stability. In 2019-20, our revenue was $11.5M. As you can see from the pie chart, tuition revenue is the bulk of our revenue and doesn't quite cover expenses – $12.4M.
Our current debt amount of $2.8M and cash endowment of $7.8M. Historical debt has been significantly reduced in part due to the sale of the Hershey campus.  This is only a snapshot of our financials, but we want to reassure you that LM is secure and will continue to be into the future because of these strategic moves. LM is a beautiful 90 acre campus with extraordinary facilities.  The campus has room for future expansion if needed, but in the immediate term, it offers all grade levels exciting space for indoor and outdoor experiential learning.
LM is financially stable and the sale of the two campuses will allow us to renovate and develop the Lancaster campus to serve all students more efficiently, continue to pay down debt, and build the endowment. We also anticipate a campaign to help fund exciting program expansions and upgrades to the facilities. We look forward to sharing with you more about that soon!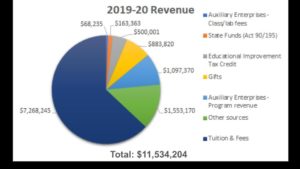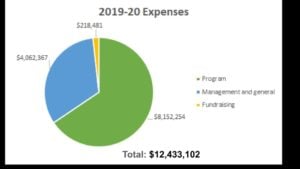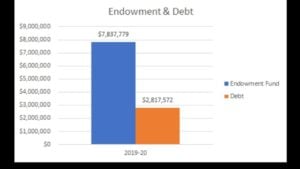 Next Steps
We have a Community Task Force which will be providing space to celebrate the campus histories and acknowledge the loss that this transition represents. We will take time to remember and honor New Danville and Locust Grove, and will invite families and staff to join in dreaming about new programming and spaces, culture and care of students.
There is a year before this transition takes place and there are still many details to be figured out. In the meantime we ask that you join us in prayer together over the next year for LM faculty and staff and families during the planning and transition phase. This is a time to look forward and ponder Ephesians 3:20 "Now to Him who is able to do immeasurably more than all we ask or imagine, according to His power that is at work with us, to Him be glory in the church and in Christ Jesus throughout all generations for ever and ever." 
Questions?
If you have questions or concerns, you can direct them to the following individuals from the LM Board Members or Staff: