LM's New Danville campus provides
Grade PreK-5 Education
In an enriching environment
The New Danville Campus near Millersville offers PreK-5 Christian education in the southern part of Lancaster County and draws students from the southern portion of the city of Lancaster. Nurturing teachers provide students with an enriching education by creating a fun and safe environment to cultivate academic excellence in a diverse student body. We are excited to have a Makerspace and award-winning garden and outdoor classroom for unique STEAM learning opportunities. Visit us through a virtual tour - click the button below.
🤝 𝗔𝘁 𝗼𝘂𝗿 𝗡𝗲𝘄 𝗗𝗮𝗻𝘃𝗶𝗹𝗹𝗲 𝗰𝗮𝗺𝗽𝘂𝘀, 𝗼𝘂𝗿 𝗱𝗶𝘃𝗲𝗿𝘀𝗲 𝗰𝗼𝗺𝗺𝘂𝗻𝗶𝘁𝘆 𝗶𝘀 𝗮𝗹𝗹 𝗶𝗻 𝘁𝗵𝗶𝘀 𝘁𝗼𝗴𝗲𝘁𝗵𝗲𝗿. We serve elementary students PreK to Grade 5. 🌻 Through our new Makerspace, award-winning garden, family groups, and nurturing teachers, we are able to provide students with an enriching education in a fun and safe environment just outside of Lancaster city. 🚌 Public School busing is available for all LM New Danville students. ✏ Visit our school to see why LM is right for 𝑦𝑜𝑢𝑟 family!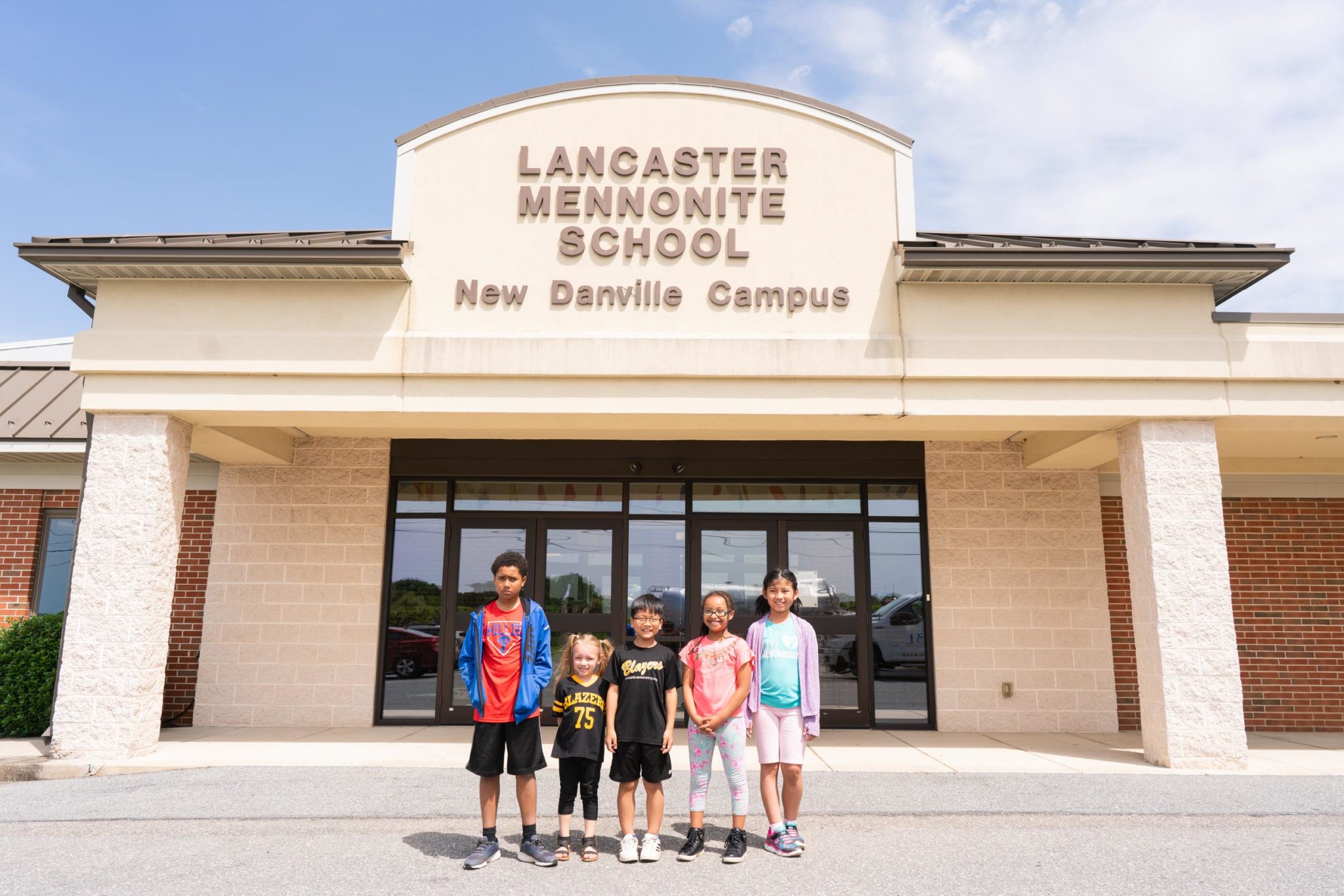 Virtual Tour
If you are unable to visit in person, we invite you to take a virtual tour of our current spaces!   Starting in Fall 2022 our Locust Grove and New Danville students and teachers will be moving to our Lancaster campus, unifying all grades PreK to 12th on one site.  You are welcome to reach out to our Admissions department with any questions, or if you would like to schedule a personal on site tour.
We hope you will join us on a virtual tour to begin to experience the caring, diverse community and unique programs that represent the LM difference!
New Danville Campus Virtual Tour