STEAM Curriculum – Elementary
Our STEAM Framework
STEAM stands for science, technology, engineering, art and math.
STEAM represents a shift in education towards an integrated understanding of the topics being taught and where they overlap, rather than simply facts to be memorized. Lancaster Mennonite integrates science, technology, engineering, art and mathematics in an interdisciplinary and applied approach across our elementary school.
STEAM Classes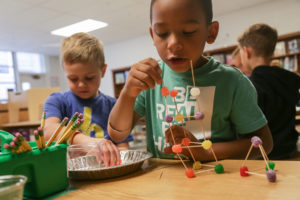 LM includes these classes as part of its elementary curriculum:
Science
Art & MakerSpace
Math
Music (Instrumental and vocal)
LM provides students with specially designed instruction in engineering and design through our innovative MakerSpace curriculum, and integrating design-oriented projects into their traditional courses at each of our campuses. This lets them walk through the steps of planning, designing, and creating projects with their hands that can be adapted into real world problem solving.
STEAM In Action
Teachers have integrated an outdoor garden into their science, math writing, and art lessons. They picked vegetables from the garden, conducted science experiments, ran calculations, drew pictures and wrote about the garden vegetables. These discovery learning style and hands-on project lessons are commonplace at LM!
After-School Clubs & Activities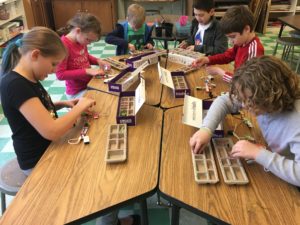 These opportunities extend the passion for learning beyond the classroom:
LittleBits Coding & Robotics Club
Math Counts
Dance Class
Competitions
LNP's – Journalism and Design Ad Contest