Posted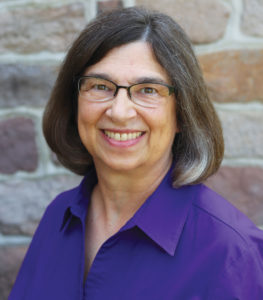 Alumni of the Year is presented yearly to one or two alumni who recently have made a significant contribution through service in their community, profession, family or church. Recipients are selected from nominations made by LM alumni, Alumni Association, faculty, board of directors and other friends of LM.
This year LM is honoring KAREN SENSENIG '72.
Karen taught in the U.S., Swaziland, and Sudan prior to serving for nine years as pastor of Habecker Mennonite Church, where she led in welcoming members of Lancaster's Karen refugee community (from Burma/Myanmar) into the congregation. She earned her Master of Divinity (MDiv) through Lancaster Theological Seminary. Karen has also served as a chaplain for Lancaster General Hospital and Wellspan Philhaven. She is now a Spiritual Director and potter who creates Dance of Life oil lamps and waterfalls and provides spiritual direction and retreats. Learn more at www.dancinglifelamps.com/. She and her husband, Ken, are the parents of three LM alumni– Kristine '99, Kurt '01, and Konrad '03.
Karen has embodied the role of Responder throughout her life. She says, "In my vocations as teacher, pastor, chaplain and spiritual director, I sought to respond to the felt needs of the persons in my care. I listened to the desires of the person, and at the same time, listened for possible next steps in the dance of the person and God. I love the word 'Responder,' for I have sought to respond to God's invitational Nudges in any situation."
Karen's LM teachers "exemplified servant leadership," including her late father, J. Irvin Weaver, who modeled "responsiveness to God's call." Among other experiences, Karen's own responsiveness to God's work led her to work closely with her LM dorm roommate, RHODA (REINFORD) '72 and JONATHAN CHARLES '70, as they supported the nearly 200 refugees who made their way into Habecker Mennonite Church.
Based on her diverse experiences, Karen encourages all of us to become "Healthy Helpers" by learning about ourselves, being aware of our own feelings, and being centered in God as our "Source of strength."
Join Us to Celebrate
This year, our Alumni of the Year presentation will be held during our Fall Festival & Homecoming Virtual Gala. Come celebrate LM and show your support for our young world changers.
Saturday, October 3 from 7:00 PM-8:30 PM
Please pre-register below. Pre-registration is required for our free Virtual Gala. Thank you, and we look forward to celebrating with you!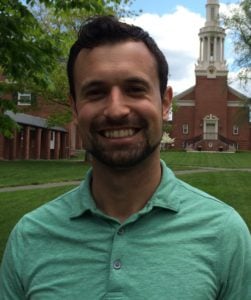 Jon Heinly
Director of Advancement
717.740.2425
Email: heinlyjd@lancastermennonite.org