Posted

Happy New Year! We wanted to share with you some of the latest news and exciting updates.
Interim Superintendent Named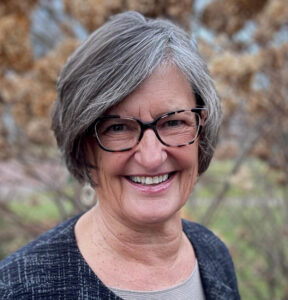 The LM Board is pleased to announce that Elaine Moyer has accepted the position of Interim Superintendent to begin on January 18, 2022. Elaine brings a wealth of educational administration experience – 11 years as Executive Associate Director of Mennonite Education Agency, and prior to that, 20 years as Chief School Administrator at Christopher Dock High School (a sister Mennonite School in Landsdale, PA). She has also worked as an administrator, professor and teacher in elementary, high school and college settings.
Elaine will be with us on a 2/3-time basis (or 2-3 days in-person), and will be a facilitator and resource to the Administrative Team throughout this semester.
Interim Administrative Lead Named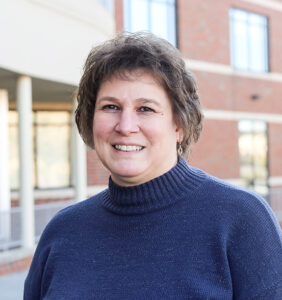 We are so grateful that our CFO, Lorri Hengst has agreed to serve as the Interim Administrative Team Lead during this transition.
We ask that at least initially, to keep everyone in the loop, all questions and issues should be communicated directly to Lorri at hengstlk@lancastermennonite.org, and Lorri and Elaine will work collaboratively to share the workload and respond to your questions or concerns.
Superintendent Search
The LM Board is bringing together a Search Committee and anticipates posting the Superintendent position by the end of January.
LM Sustainability Update
Given the recent news and upcoming departure of Dr. Tieszen we wanted to provide you an update. Lancaster Mennonite remains financially strong and the unification process is on schedule. LM has avoided drawing funds from our unrestricted endowment for the past two years thanks to the careful stewardship of our faculty and staff along with the fiscal responsibility of our Administration and Board. This has allowed the endowment to grow to $10.8M, which helps to ensure the sustainability of LM, benefitting both current and future students. Our plan for the $5.9M proceeds from the sale of the Locust Grove campus is to add to the endowment and strengthen sustainability, although these funds currently allow us to proceed with renovations and preparations for unification. Our community continues to give generously, and our Board, Administration, and Lead Gifts Task Force are working behind the scenes to invite lead gifts from friends of LM to lay the foundation of our Capital Campaign toward the costs of renovations and upgrades that will benefit all of our students.
In addition to these stability factors, the LM Business Office upgraded accounting software and student billing software, and is working toward being GAAP compliant within 2-3 years. If you would like to see a copy of our annual review recently completed by BSSF and soon available in its final version, please contact Lorri Hengst, CFO.
Enrollment is up this year, and the endowment is growing. The school is fiscally strong, and as a board we are committed to making decisions that fulfill our mission to provide education in a diverse community that nurtures students to become creative and innovative learners who are prepared for college, career and life.
Unification Continues at Full Steam!
2022 is an exciting year! We are looking forward to the unification of campuses next fall. I am happy to report that we are on schedule.
I also want to emphasize that the unification is part of a strategic plan to ensure that LM is positioned to provide excellence in education today, and for the future.
Our Taskforces have been busy behind the scenes and we're excited to share with you some of the latest updates for the new playground equipment, classroom renovations, new classroom furniture, and the turf field resurfacing project as we continue to ready facilities for unification next fall. If you would like to partner with us to support these updates, or have additional questions, please contact Jon Heinley, Director of Advancement at: heinlyjd@lancastermennonite.org.
New Playground Updates
We are pleased to announce that the Playground Committee has selected the equipment for the new playground. The playground area will provide a great outdoor play space for students of all abilities. Exciting features include, ramps, lower play features, music makers and more for accessible play, as well as slides, climbing items, and swings. The playground surface will be a rubberized porous material, great for drainage and durability.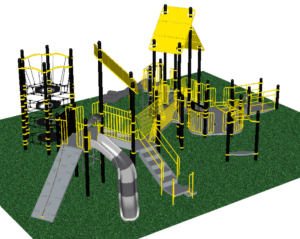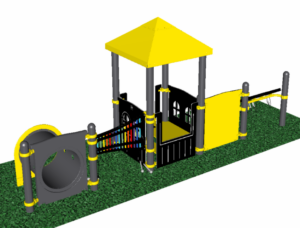 Renovation & Facility Updates
Renovations
Phase 2 demolition and renovations began in mid-December for classrooms on the 1st floor of the Rutt Academic Building for elementary students. Work also began on the former middle and high school offices to convert those spaces into high school math classrooms. Other classroom renovations will begin in June 2022, once school is not in session over the summer.
New Classroom Furniture
New furniture for the new elementary classrooms and high school science rooms has been chosen. This depicts what a potential 1st or 2nd grade classroom's new furniture might look like (of course this is before a teacher has gotten to add their personalization to the layout and room decor).
New HS & MS Office Entrance Design
A new front entrance to the high and middle school has been chosen, see design renderings in the images below. This project will begin after school is out in June 2022.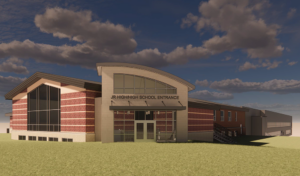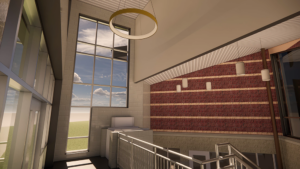 Front entrance rendering of the                                                   Rendering of the interior of the new
                 new HS & MS Office                                                                           HS & MS entrance
Family & Consumer Sciences Classroom
Last summer the upper floor of the G. Parke Book Building was renovated and converted into classroom space for Family & Consumer Sciences. This space includes cooking, sewing, and classroom space in the newly appointed open floor plan.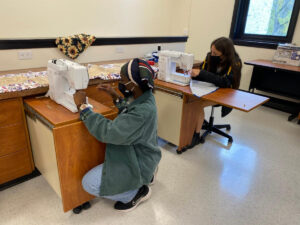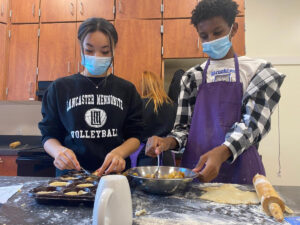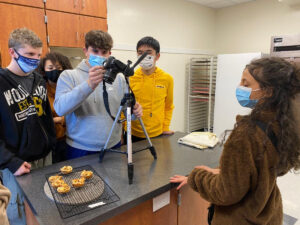 Turf Field Updates
We're excited to share that this summer we will be upgrading our current turf field. We have extended the life of the current turf field due to the care and maintenance of our amazing staff, but we are long overdue to resurface the turf and provide athletes high-quality facilities for optimal safety and performance. We will be installing an infilled synthetic Turf on the current stadium field that is designed for field hockey, soccer and softball. The project includes removal and recycling of the existing artificial turf and infill, examining and addressing the drainage stone base to see if more is required for proper drainage, then installing the new synthetic turf field, and ongoing maintenance training.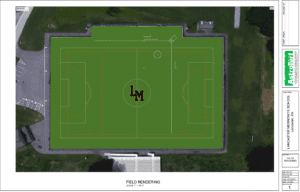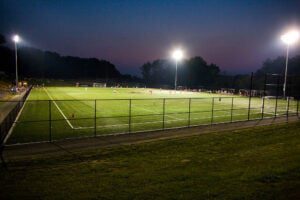 Thanks to Dr. Tieszen
We want to thank Dr. Tieszen for her years of dedication to LM. She brought a commitment to excellence in education, and assisted the board in assessing the systems that make up the school. We have been through a lot of transitions in the past several years, but are so much stronger for it. On behalf of the Board, we are so grateful for her service, and wish her well in the future. THANK YOU!
Continued Prayers
There are two things we can count on – the first is that change is constant, and the second is that God is always with us. We find great comfort that God is with all of us. We continue to ask for your prayers during the many changes in process and yet to come. We continue to hold all of you in our prayers, and that God feels very near to you as you enter this New Year.
Please let us know if you have any questions. We wish you a wonderful start to 2022!