Posted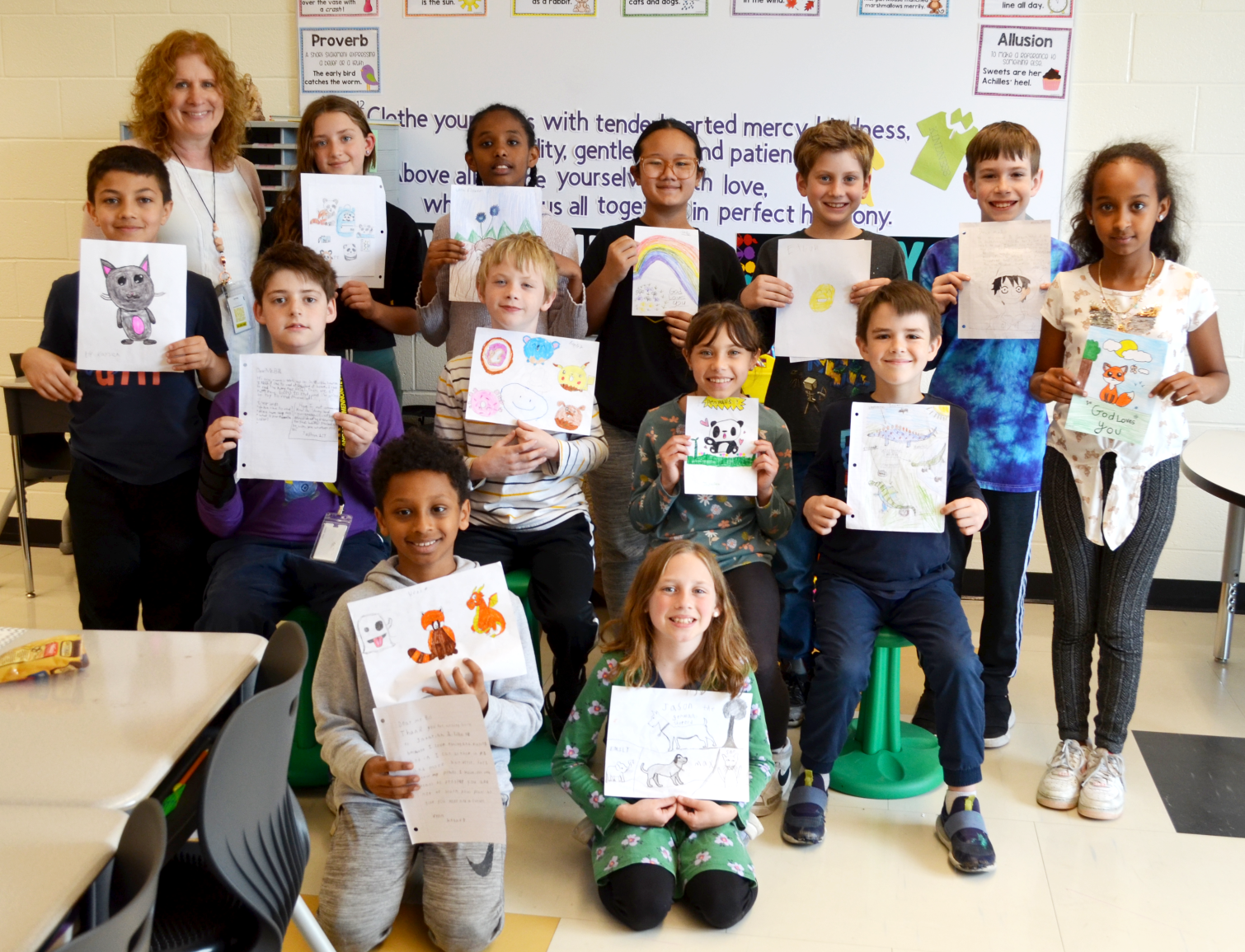 This spring Lancaster Mennonite School (LM) elementary students created and wrote cards for residents at Garden Spot Village to offer hope and love. Students were pleasantly surprised to get a beautiful handwritten card back from one of the residents, Mr. Bill, who received an Easter card from 4th grader, Jazariah M. Mr. Bill expressed his sincere thanks, ongoing prayers for the school and students, and hoped the students would continue to write and share drawings with him. The class and Mr. Bill have now become Pen Pals! 
One of the 4th graders, Jazariah M, shared "I enjoy making cards with my classmates to send to people, because it's a kind way to cheer up someone and be a world changer by showing them God's love."
We're so thankful for the small and big ways our teachers and students are actively living out their faith by serving others and making a positive impact in the lives of others. They are truly world changers!