Posted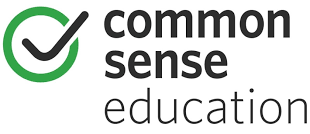 Each fall, LM teachers cultivate global citizens by using the K-12 Common Sense Education Digital Citizenship curriculum to help students with building their digital citzenship around online safety and information literacy. The curriclum focuses on appropriate online behavior for all students, including interacting with other individuals on social networking website and in chat rooms and cyberbullying awareness and responses. Here is a link to the curriclum for all age levels from Common Sense Media (CSM).
Using the family activities below, you're invited to continue the conversations we are having in class. You can also find helpful reviews of popular movies, shows, and apps through the Common Sense Media website as you make decisions about what may be age appropriate for your child. For example, a current top-rated Netflix show, Squid Game, is so popular that many kids have heard the title. Common Sense's review explains that this show contains highly explicit and violent content inappropriate for children. These reviews make sense of what your children are talking about, watching, or playing, so that you can set age-appropriate, healthy media boundaries for your child. Paula McCuen, LM's Director of Technology, also recommends Common Sense for information on how to set parental controls on Netflix and other apps, and how to talk to kids about safe technology.
Family activities for: K,1st, 2nd , 3rd, 4th, 5th, 6th, 7th, 8th, 9th, 10th, 11th, 12th.