Posted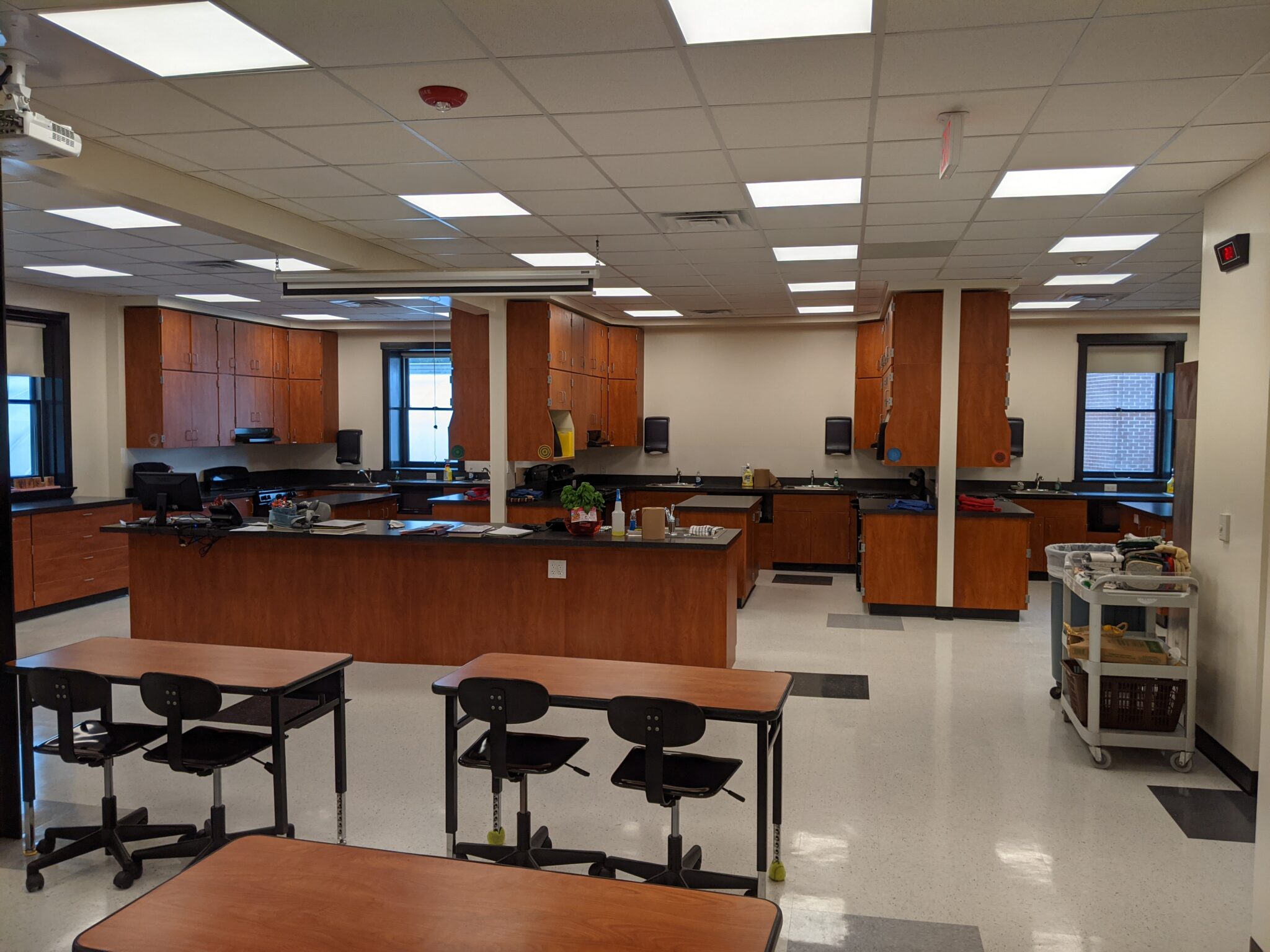 Our Maintenance Team and construction partners have been busy at work over the summer, and it continues through the school year, as they renovate and upgrade spaces on the Lancaster Campus in preparation for unification next Fall 2022 when all grades PreK-12th will be in one location.
Here are a few recent highlights from the renovations (see photos below):
Bathrooms were added to the Gathering Area outside of the Dining Hall. The bathrooms were completed before the start of this school year for student use.
The G. Parke Book Building added six spacious kitchens, sewing space, and classroom area in the new open concept Family & Consumer Sciences' room. This project is now complete and students are enjoying it this school year.
Media Center has moved to some of the former Middle School classroom space
The High School and Middle School offices are being renovated, and will be moving to the front entrance of the campus where the Middle School Design Lab and classrooms were under the Dining Hall. We are hoping to move into the new space later this month!
We look forward to sharing more with you soon! See the image gallery below at a sneak peak of the renovation progress.
Renovations Image Gallery