Posted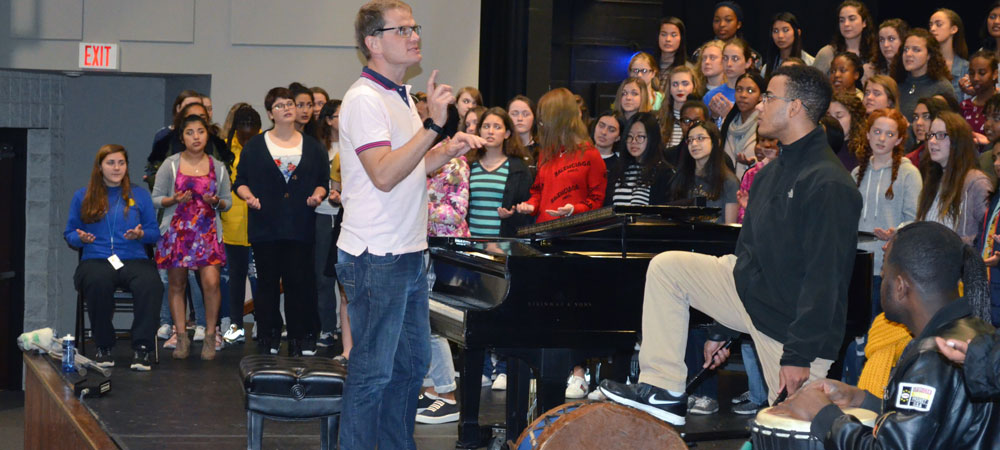 Roedean Girls Choir Visits LMH
Lancaster Mennonite High School recently hosted the Roedean Girls Choir from South Africa. The choir conducted a workshop on African music with LMH's select Campus Chorale before performing during the school's chapel service.
In its 104-year history the Roedean Choir has recorded numerous secular and sacred albums and performed world-wide. This particular choir has always been at the forefront of promoting indigenous South African music
Twenty LMH families hosted the South African girls overnight as they continued on their tour of the United States.
Hosting the Roedean Girls Choir is one of many cross-cultural experiences for Campus Chorale and the school as a whole. The school previously hosted the Mwamba Childrens Choir and, in 2014, the Campus Chorale traveled to South Africa to perform and study music.
PHOTO CAPTION: Members of Lancaster Mennonite High School's select Campus Chorale join the Roedean Girls Choir from South Africa to learn indigenous South African music under the direction of conductor Ralf Schmitt (at piano).