Posted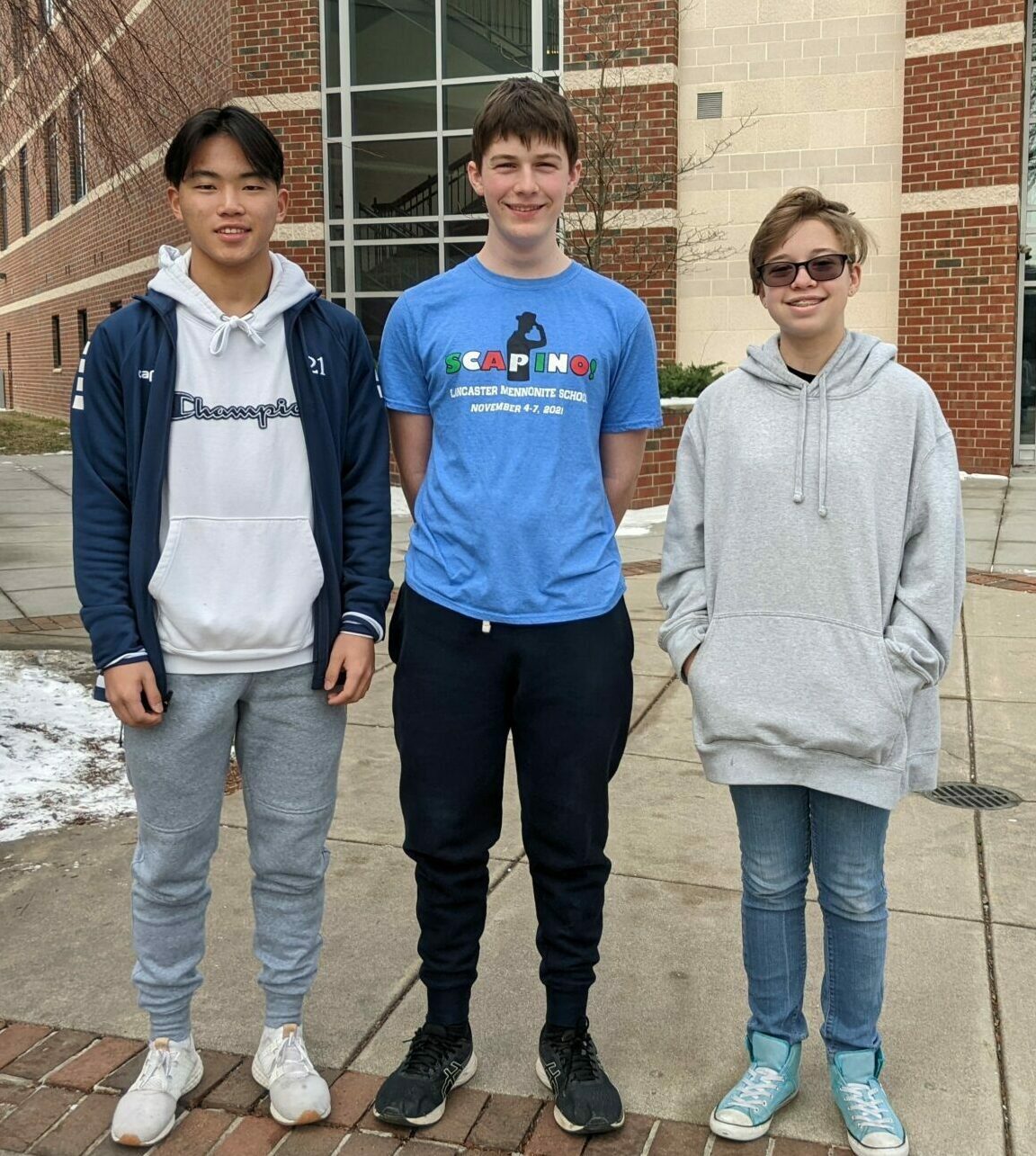 Pictured: David Lapp '25, Sim Spurrier '25, Kay Beidler '25
Three ninth grade students received 2022 Scholastic Writing Awards! These regional awards were given for their works of fiction written in Alice Lauver's English 101 course. The selection committee for Scholastic Writing Awards judge the works on their core values of originality, technical skill, and the emergence of a personal voice or vision.
Simeon Spurrier (middle) was awarded a Gold Key in the Science Fiction and Fantasy category for his piece, "So I Rose." Spurrier's writing also automatically advances to the nation-wide level of competition. Kay Beidler (right) was an Honorable Mention in the same category for her work titled "The Lionsparrow Heist." David Lapp (left) received a Silver Key for his short story "The True Goal." 
We are so proud of these individuals that are already exemplifying what it means to be a world changer!