Posted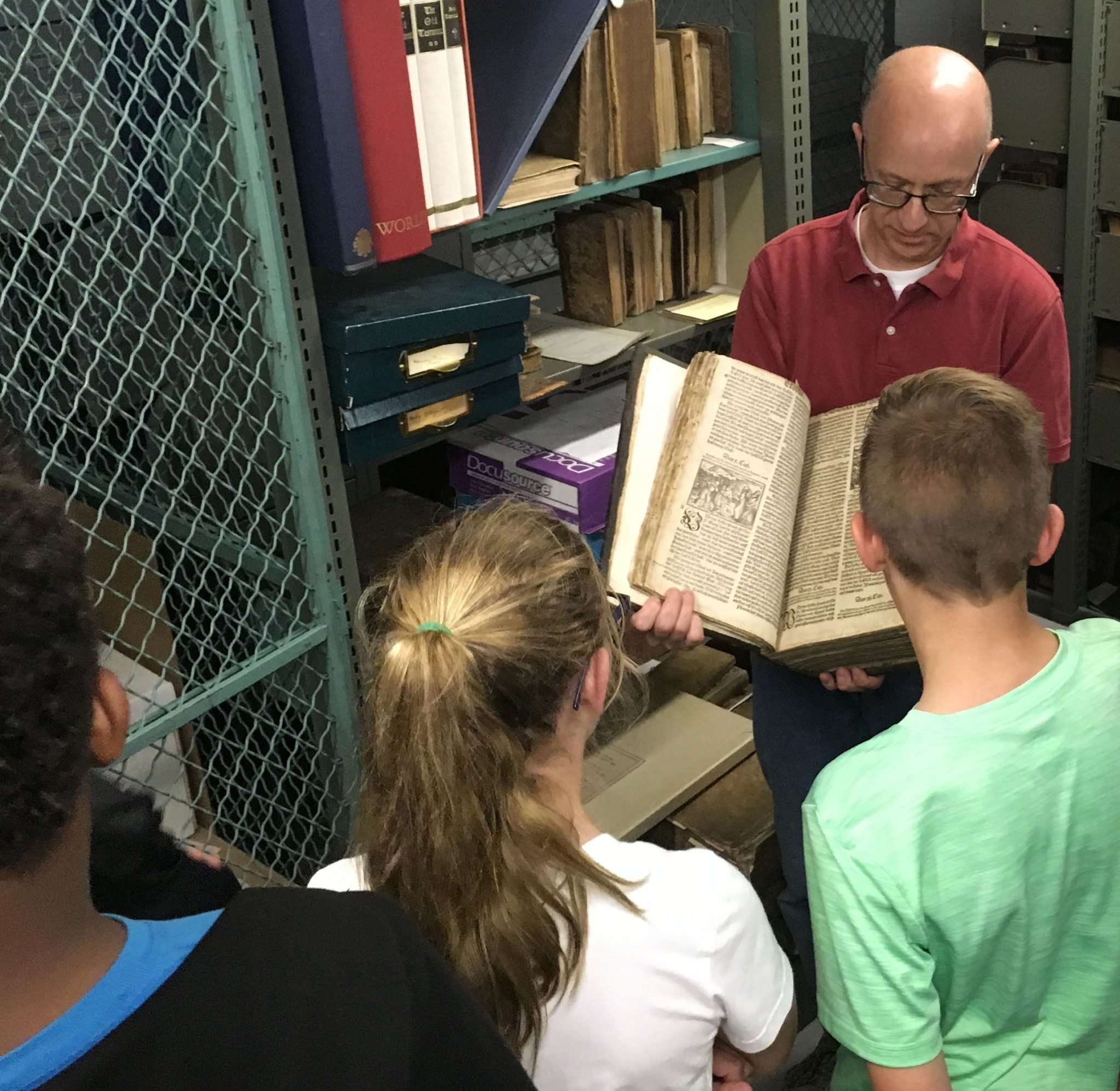 Service Opportunity for LMS Middle School Students
This article was originally published in the September 2019 issue of The Mirror, Lancaster Mennonite Historical Society's newsletter,.  Lancaster Mennonite Historical Society has given Lancaster Mennonite permission to republish this article.

By Jason Stetler
An enthusiastic group of Lancaster Mennonite Middle School students arrived at the Historical Society on Thursday, September 5th, to begin a student service partnership. After a warm welcome from Jean Kilheffer Hess, executive director, Michael Bodner, operations manager, led a tour of the facility. The tour included a "scavenger hunt" of the museum and an introduction to the library and archives. Kimora, an 8th-grade student, remarked that she "…liked looking at all the stuff in the museum." She particularly enjoyed the scavenger hunt.
Seventh and eighth-grade students at LMS's Lancaster camper participate in a program called LMMSConnect! Students engage in project-based learning across core disciplines. The LMS website (lancastermennonite.org) explains project-based learning as students "engaged in relevant, vibrant and experiential learning that empowers them to make connections across disciplines and in the real world."
Janice Greenleaf, the students' teacher, believes that the partnership with LMHS has many benefits. "I think it broadens their perspective. It is also an important introduction to Mennonite history."
The school has partnered with other organizations for service-based projects. The students rotate through all of them over the year. In addition to Lancaster Mennonite Historical Society, students also work with Conestoga View Nursing & Rehabilitation, environmental stewardship with The Alliance for the Chesapeake Bay, and sustainable practices on the Lancaster Mennonite campus.
Steve Ness, librarian & archivist, discussed resources the LMHS library offers for research and genealogy, then guided the bunch into the impressive archives. Afterward several students commented that this was their favorite section of the tour. Emma, an 8th grader, said she liked, "…the old books and stuff. It was really cool. I like reading." One of her classmates, Simeon, a 7th-grade student, agreed. He was fascinated by the artifacts, especially "the really, really[sic] old books in your rare book collection."